Mobster 'Cadillac' Salemme And Associate Sentenced To Life For '93 Murder
03:05
Play
This article is more than 2 years old.
The last chapter in New England's Mafia story came to a close in Boston federal court Thursday, as a judge sentenced 85-year-old Francis "Cadillac Frank" Salemme and 63-year-old Paul Weadick to life without the possibility of parole for killing a business associate they worried would rat them out to the government.
It also marked the closing of a chapter for the family of Salemme's victim, Steven DiSarro.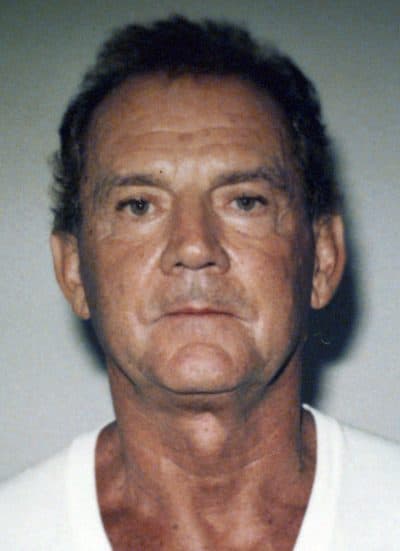 More than 25 years after the father of five disappeared from his Westwood home, three of DiSarro's adult children had the chance to speak to their father's killers. They spoke about not just losing a father, but losing a childhood in the 23 years before his body was found behind an old mill in Rhode Island.
Nick DiSarro said he was wracked with questions for years: Did his father suffer? Did he choose to leave his family behind? Michael DiSarro said he imagined his whole life that one day, his father might show up to one of his games.
"I was the kid sitting alone while the lights turned off at the field and the coach would ask me if anyone was coming to pick me up," Michael DiSarro said. "I imagined my entire life that one day he might come and pick me up."
And Colby DiSarro felt the burden of taking care of her siblings, and the feelings of abandonment that still haunt her today.
They spoke of their oldest brother, also named Steven, who died at age 33 after a lifetime of struggling with drugs and alcohol, just hours before his father's remains were found in March 2016.
"There is no doubt in my mind that as soon as my brother's soul left his body he went to find my dad and finally bring some semblance of peace or closure to the rest of us so we could move on in life and truly begin to mourn this loss that had been silently eating away at us for 23 years," Colby DiSarro said.
In 1993, it was then-10-year-old Stevie who was left a note from his father. "Be strong for our family. Take care of your brothers, sisters and mother."
Outside the courthouse, Nick DiSarro was brief.
"As a family, we're very grateful to have this day come; it's what we've been looking for a final day of closure for all of us," he said. "They're going away for life and we're looking forward to moving on from this."
As the DiSarro family spoke, Salemme never looked at them, instead intently reading several papers. Weadick looked straight ahead.
Asked if he had anything to say, a hunched-over Salemme, clad in orange prison garb, at first said no. But then he hoisted himself up out of his chair and trashed his former mob friend Stephen "The Rifleman" Flemmi, who had testified against him over several days during the trial.
"It's all BS," Salemme told the court. "But it will all come out. It will come out in time."
He pointed at the prosecutor, Fred Wyshak, who has prosecuted Salemme three times. "He knows that." And to the family he said, "They don't know what's really going on. They haven't been told the truth."
Salemme's longtime attorney, Steve Boozang, told the judge, and later reporters outside the courthouse, that his client is not all bad.
"Frank Salemme's not the animal everyone portrayed him to be, or the gangster," he said. "He's done a lot of good things in his life a lot of positive things. saving a guard's life, stopping riots in jail. There's a whole side of him that wasn't portrayed."
Weadick, for his part, says the family hasn't been told the truth, but he still feels sorry for them.
Their sentence was a foregone conclusion; the law requires life without parole for murdering a witness. The only choice left up to Judge Allison Burroughs was the fine. She ordered all of the $28,000 Salemme was found with two years ago be turned over to the government.
All, that is, except for $3,000. That money will be used to bury Salemme, when he finally leaves prison in a coffin.
This article was originally published on September 13, 2018.
This segment aired on September 14, 2018.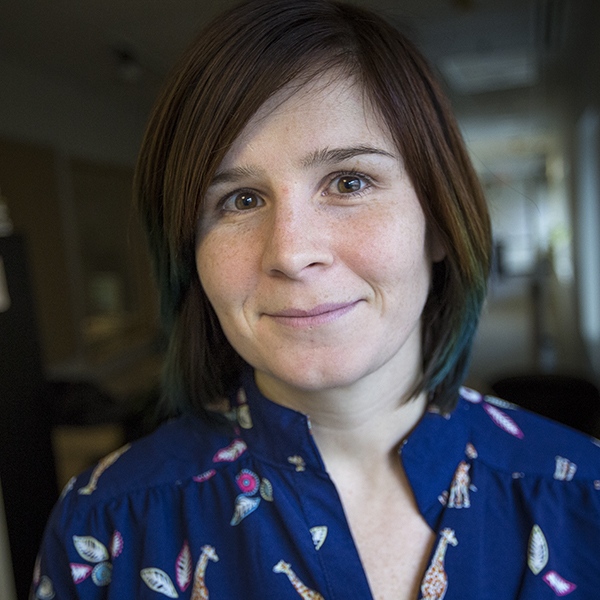 Ally Jarmanning Senior Reporter
Ally is a senior reporter focused on criminal justice and police accountability.