Somerville Abandons Columbus Day, Opting To Mark Indigenous Peoples' Day Instead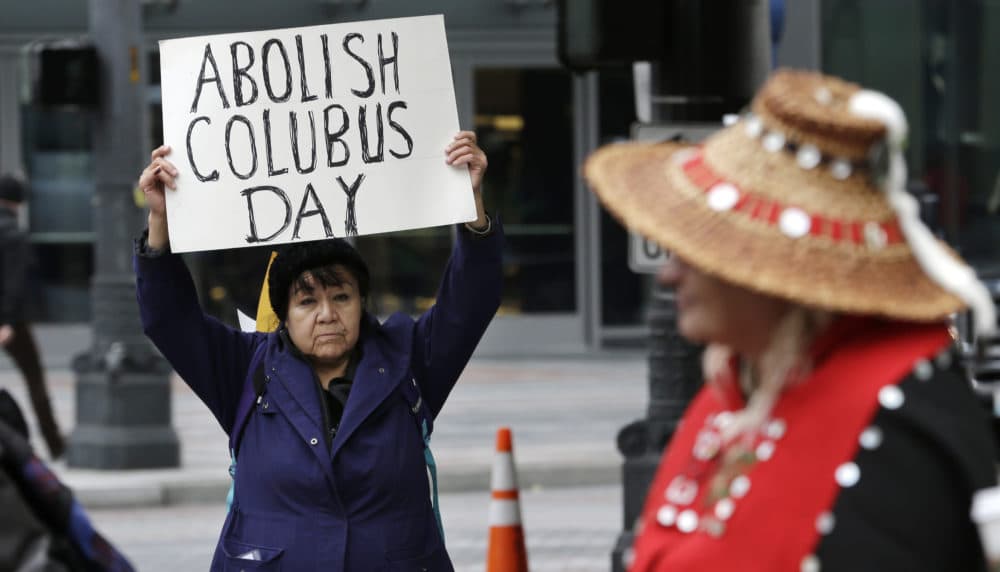 This article is more than 4 years old.
The city of Somerville is dropping Columbus Day in favor of Indigenous Peoples' Day.
Mayor Joe Curtatone announced the change Thursday in a statement calling Columbus Day a "relic of an outdated and oversimplified version of history."
He says the city made the decision after careful consideration and after receiving many "compelling arguments" for the update.
The city north of Boston joins dozens of others across the U.S. that have started using the holiday to celebrate those who lived in America before Christopher Columbus arrived.
Curtatone said there's no good reason to celebrate Columbus and that the explorer "participated in the early stages of what became a genocide."
He added that as an Italian-American, he believes Italians have plenty to be proud of without "overblowing the cultural importance of Columbus."