Kavanaugh Protesters Arrested Outside Sen. Susan Collins' D.C. Office
Dozens of people protesting the nomination of Brett Kavanaugh to the Supreme Court have been arrested outside the office of Republican Sen. Susan Collins of Maine.
The protesters wore black "Be A Hero" shirts and sat outside Collins' office chanting various slogans, including "we will not be silenced." Members of the U.S. Capitol police arrested them one-by-one and led them away.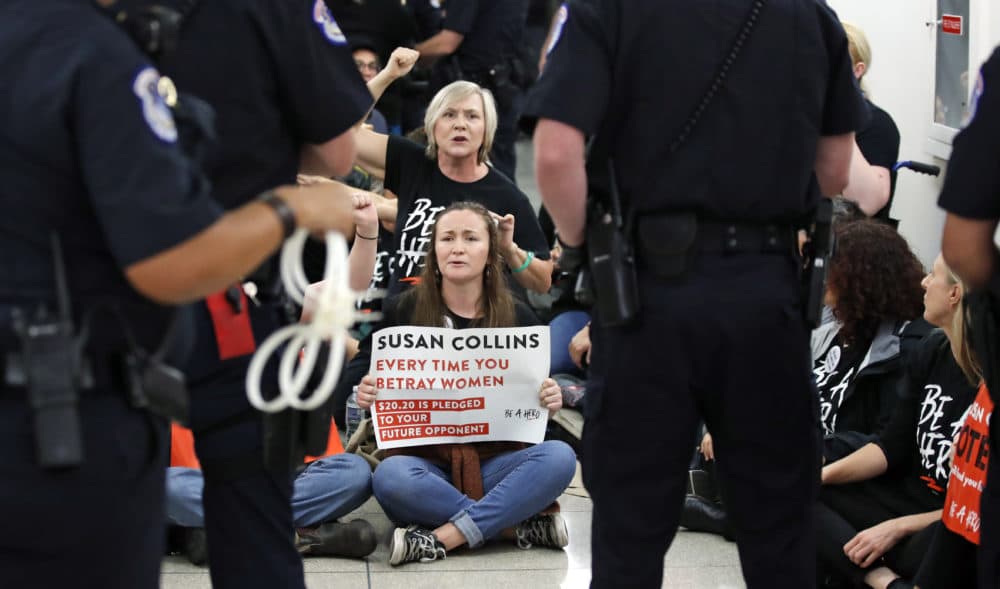 Protesters have targeted Collins because she is an undecided vote. If she and another Republican oppose Kavanaugh, his nomination could fail.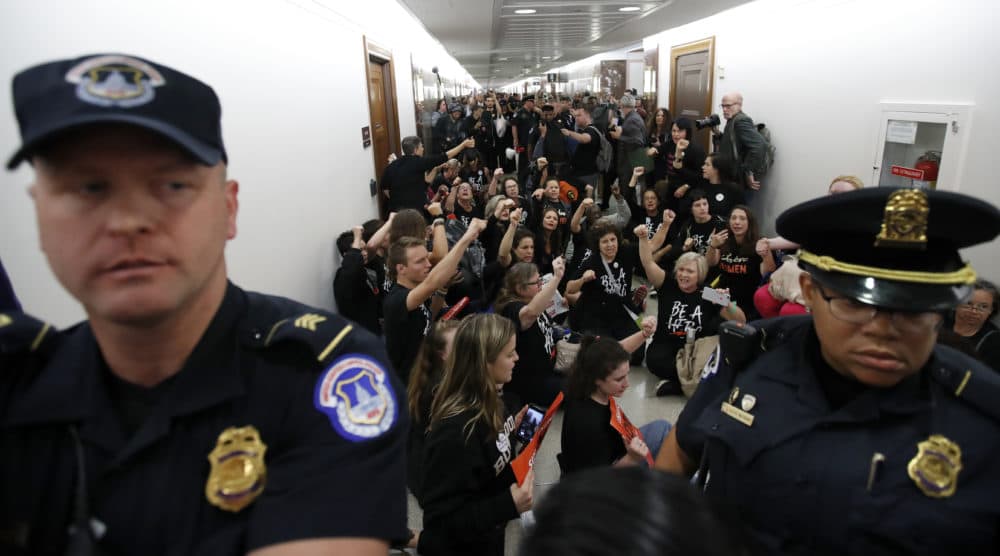 One of the protesters on hand was Marie Follayttar. She is co-director of a group that has raised money to give to Collins' election opponent in 2020 if she supports Kavanaugh. Follayttar was not among those arrested.
Kavanaugh is set to testify Thursday at a hearing with Christine Blasey Ford, who accuses him of sexual assault. Kavanaugh denies the allegation.