Faulty Pipe Work Caused Merrimack Valley Gas Disaster, Preliminary Investigation Finds
A work crew contracted by Columbia Gas neglected to move pressure sensors from a cast-iron gas main to a plastic replacement last month, an oversight that triggered widespread fires and explosions in three Merrimack Valley communities.
That is the conclusion of a preliminary investigation of the disaster, led by the National Transportation Safety Board.
The NTSB's findings confirm a longstanding theory: that gas flooded pipes in Lawrence, Andover and North Andover because of faulty maintenance work that caused inaccurate pressure readings.
According to the NTSB report, a crew working at the intersection of South Union and Salem streets in Lawrence on the afternoon of Sept. 13 took an old, cast-iron gas main out of service and installed a new, plastic upgrade. As they made the switch, workers left pressure sensors on the abandoned gas main.
The sensors, therefore, could not take accurate pressure readings. Connected to an unused gas main, the sensors falsely detected a drop in pressure.
In response, gas valves "fully opened, allowing the full flow of high-pressure gas to be released into the distribution system supplying the neighborhood, exceeding the maximum allowable pressure," according to the NTSB report.
The NTSB reported that for the contractors working that day in Lawrence, moving sensors to the new, plastic gas main was not part of Columbia's plan for the project; the agency did not say why Columbia failed to account for the sensors' location.
The ensuing fires and explosions damaged 131 buildings, including five homes that were completely destroyed. One person was killed and 21 others were taken to hospitals with injuries.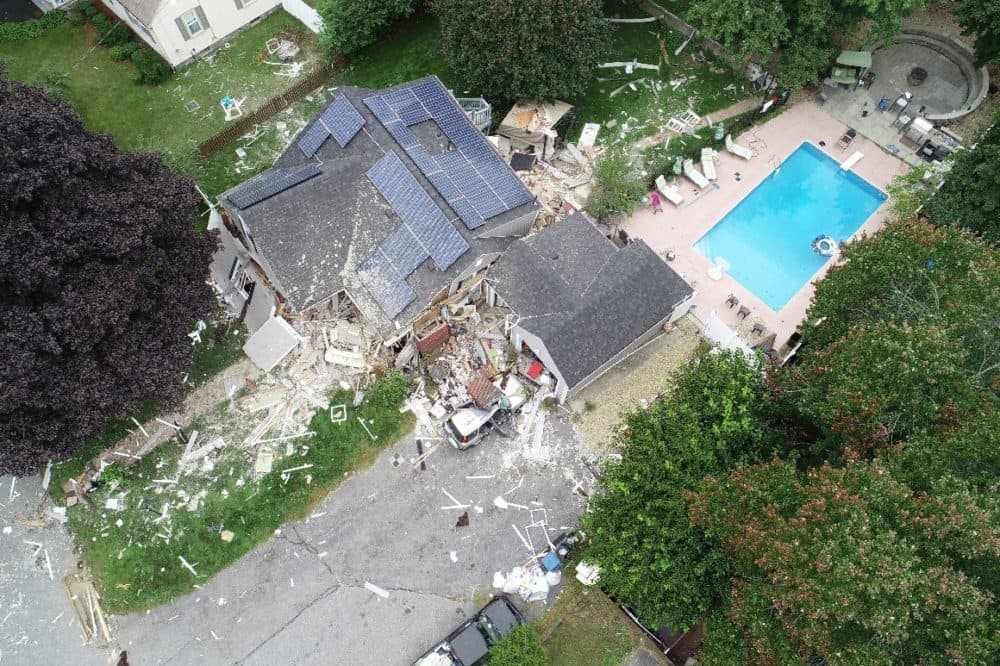 Columbia Gas plans to replace 48 miles of pipeline and install new pressure regulators in the Merrimack Valley, with monitoring by the Massachusetts Department of Public Utilities.