Indicted Fall River Mayor Again Says He Won't Resign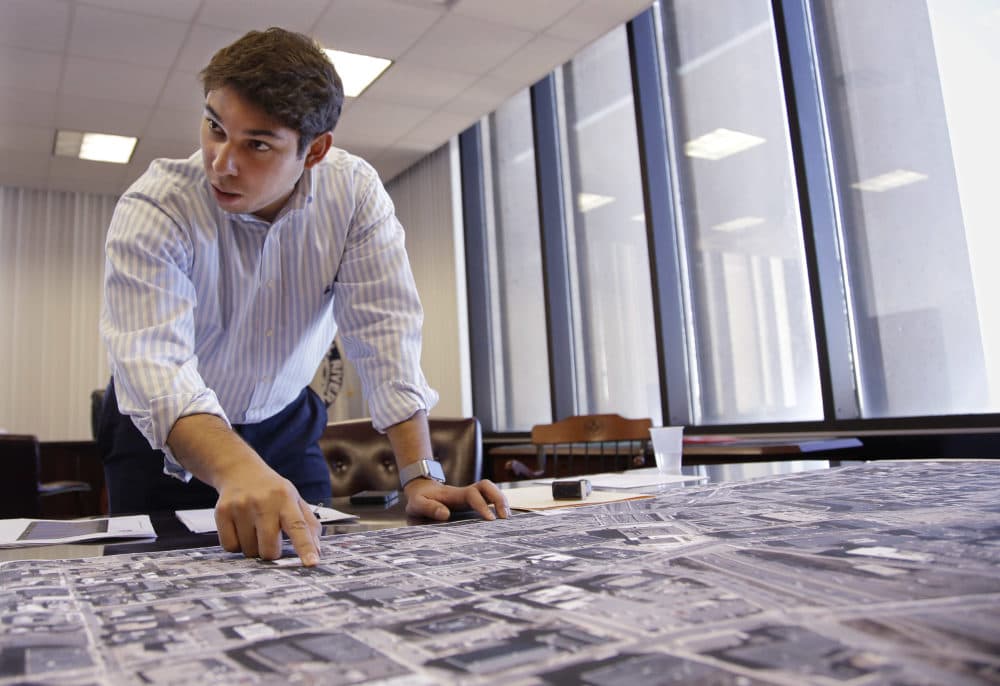 This article is more than 2 years old.
Fall River Mayor Jasiel Correia II on Tuesday repeated his declaration that he would not resign, despite facing federal fraud charges.
The charges are "100 percent false and I am innocent of every one of these allegations," he said at a City Hall news conference.
The 26-year-old Democrat was charged by federal authorities last week with defrauding investors of his company out of hundreds of thousands of dollars to fund what prosecutors called a "lavish lifestyle."
He founded the company SnoOwl, which developed a social media app, in 2012.
At his press conference on Tuesday, Correia blamed federal investigators for the downfall of SnoOwl, saying investors began withdrawing once the investigation into his campaign began in 2017.
Correia also fought back against the charge from investigators that SnoOwl was a prototype and was never a consumer product.
Correia declared he would not resign, to applause from his supporters.
The mayor did not take questions from reporters.
The Fall River City Council was scheduled to meet Tuesday evening to consider a no confidence vote in the mayor, but councilors opted to postpone the vote until next week. Correia is also facing a possible recall effort by Fall River residents.
After the mayor's press conference Tuesday, Fall River resident Sue Mathias said she still supports Correia.
"I don't know how they can justify saying he spent all that money on extravagant items. That's not who he is, that's out of character for him, I'm sorry," she said.
If the charges turn out to be true, Mathias said she would be disappointed, but her support isn't slacking. She would vote for him again.
"I hope he continues to be mayor for as long as he thinks he's done enough with the city and is on the right track," she said.
The Bristol County Sheriff's office confirmed Tuesday that Correia had been served an eviction notice on Monday, but further details were not available.
With reporting from WBUR's Simon Riós and Meghan B. Kelly
This article was originally published on October 16, 2018.