Boston Plans To Close 3 Schools As Part Of Facilities Master Plan
Play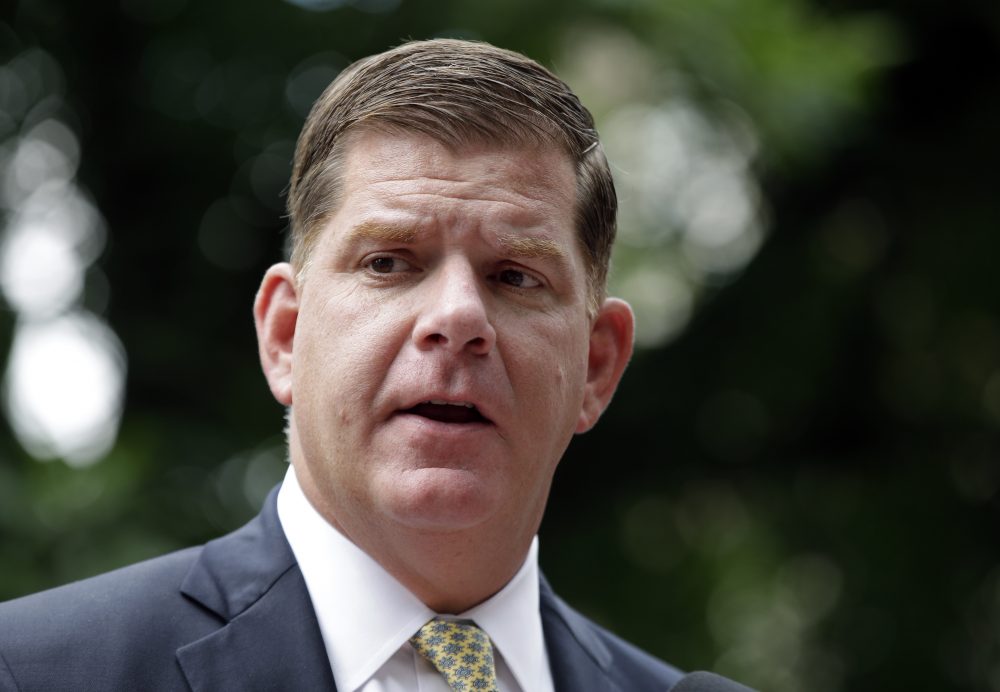 This article is more than 3 years old.
Boston Public School leaders are proposing to close three schools as part of a broader plan to upgrade the district's aging buildings.
The West Roxbury Academy and the Urban Science Academy, which share a building in West Roxbury, are slated to close at the end of this school year. Officials said the building is in such poor condition that closure was a matter of safety.
"That building is not in enough shape to continue being used even into the next school year," Interim Superintendent Laura Perille said.
A district report of the school facilities from 2016 projected that repairs and renovations would cost $51 million at the complex. Those items include replacing the windows and the roof. It also noted that work was needed on the plumbing and fire sprinkler systems.
Officials also plan to close the John W. McCormack Middle School in Columbia Point by the summer of 2020. That move, Perille said, fits into the district's larger plan to slowly phase out the use of middle schools with the hopes that students only change schools once. Over the last six years, enrollment at district middle schools has dropped by about 1,800 students.
Leaders at the three schools were notified Tuesday. District officials also met with parents in the school community Tuesday night. All three schools have had declining enrollment and low test scores.
Kevin Murray, with the grassroots parent organization Quality Education For Every Student, said he was disappointed by the closures and concerned about the impacted students and surrounding community. Murray said he doubted district communication that said officials will take every opportunity to take care of the students.
"That's kind of boiler plate from every statement from every school closing that's happened in the city and it's never been done correctly," said Murray.
Boston Teachers Union president Jessica Tang echoed the concern for students and teachers. Tang said the three schools slated for closure have been working to improve their academic programming over the last few years, and she hopes educators there will be able to continue those efforts as their buildings close.
"We're hoping that the district will remain open to adjusting these plans as they hear feedback," Tang said.
District leaders will present the full proposal of the facilities master plan, called Build BPS Phase II, at a special school committee meeting Wednesday night. It will also include renovation proposals and the construction of new school buildings. Twelve projects, which include new school buildings and what the district calls "major transformation," are expected to be completed or under construction by 2027.
Tang wondered whether these new facilities will actually create better opportunities for the students. School officials noted that West Roxbury Academy and Urban Science Academy have specialized programs. The district has not disclosed where these programs will be placed, but said it will prioritize placing those students and programs in other high schools.
Officials say the $1 billion investment under Build BPS will hopefully put district facilities on a better path. They hope to end the cycle of deferred maintenance.
"We want to see that this is the start of the next building boom," said BPS' Deputy Chief Financial Officer Nathan Kuder. "We're moving from a place of unpredictable, one-off projects to predictable, regular, routine projects. So it's a constant operation where we're keeping our schools always in the best condition."
Public comment on the building plan will begin Wednesday night. The Boston School Committee is expected to vote on a final plan in December.
This segment aired on October 17, 2018.