N.H. Judge Blocks 'SB3' Voter Registration Law From Use In Upcoming Midterms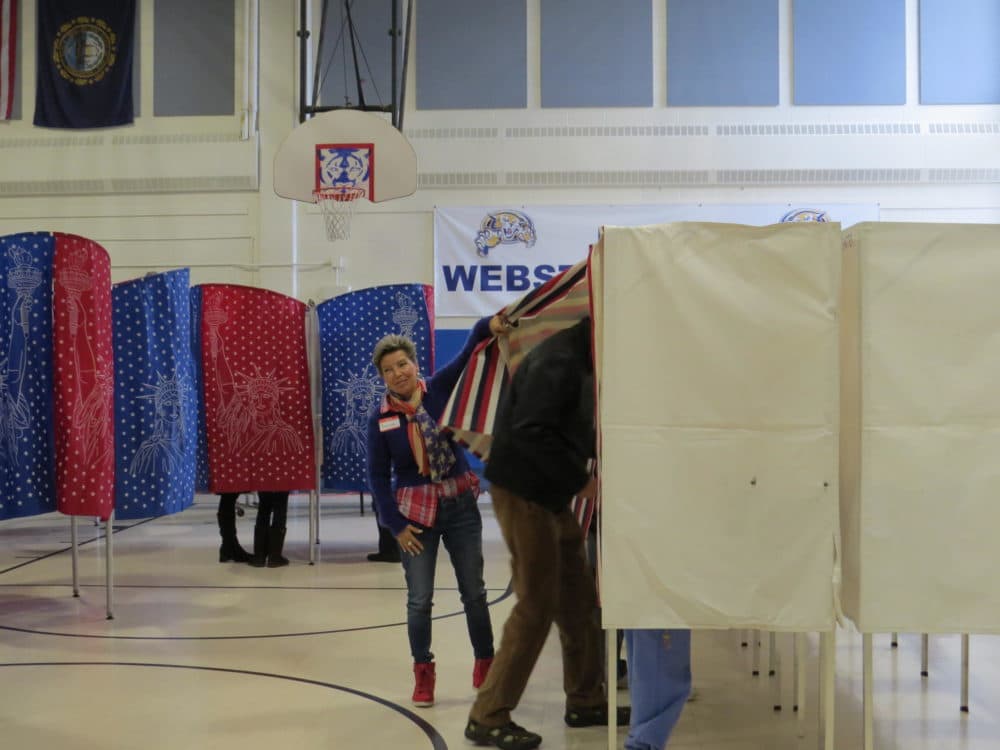 This article is more than 2 years old.
With just over two weeks to go until voters head to the polls, a judge has blocked New Hampshire from using new voter registration regulations that require voters to prove they live where they're trying to vote. Instead, the judge says the state needs to switch back to the registration forms used in 2016.
Hillsborough County Superior Court Judge Kenneth Brown issued his ruling on the voter law — commonly referred to as "Senate Bill 3" or "SB3" — on Monday afternoon.
Brown's ruling drew heavily on testimony from experts about the burdens SB3 could place on individual voters and on New Hampshire's voting system as a whole. That testimony came during a two-week hearing held earlier this fall to decide the law's fate.
The judge pointed to testimony from a literacy expert that the language SB3 adds to new voter registration documents "would be incredibly difficult for the average adult to read and understand." Brown also cited testimony about the potential impact SB3 might have on delays at the polls. Based on that analysis, the judge concluded that "SB3 will result in potentially significant increases in waiting times at polling places throughout the state, particularly those with large turnout."
Additionally, the judge wrote that the legal team challenging the new voting law "presented credible testimony that the negative impact of SB3 will be greater for certain groups of people," including young adults, people from lower socioeconomic backgrounds and people experiencing homelessness.
Among other arguments presented during the earlier SB3 hearing, the state attorneys defending the law argued that it had been in effect since 2017 without incident. But the judge said the elections for which the law has been in place — many of them at the local level — are not comparable to the turnout expected in November.
Brown also addressed the argument, presented both in court and among broader supporters of SB3, that the law is needed to improve the "integrity" of the state's elections.
"All remarks regarding improving confidence in and the integrity of the State's elections were made in the context of closing 'loopholes' and tightening up the 'lax' system that supposedly enables ineligible voters to cast ballots throughout the State," the judge wrote. "However, as documented throughout the preliminary injunction hearing and as acknowledged by the legislature, voter fraud is not widespread or even remotely commonplace."
Even if the issue were more serious, Brown said SB3 doesn't seem to do anything to prevent it.
"Therefore, instead of combating fraud, the law simply imposes additional burdens on legitimate voters," the judge wrote.
This story was first published by New Hampshire Public Radio.