Mass. Voters: Let Us Know About Any Voting Problems You See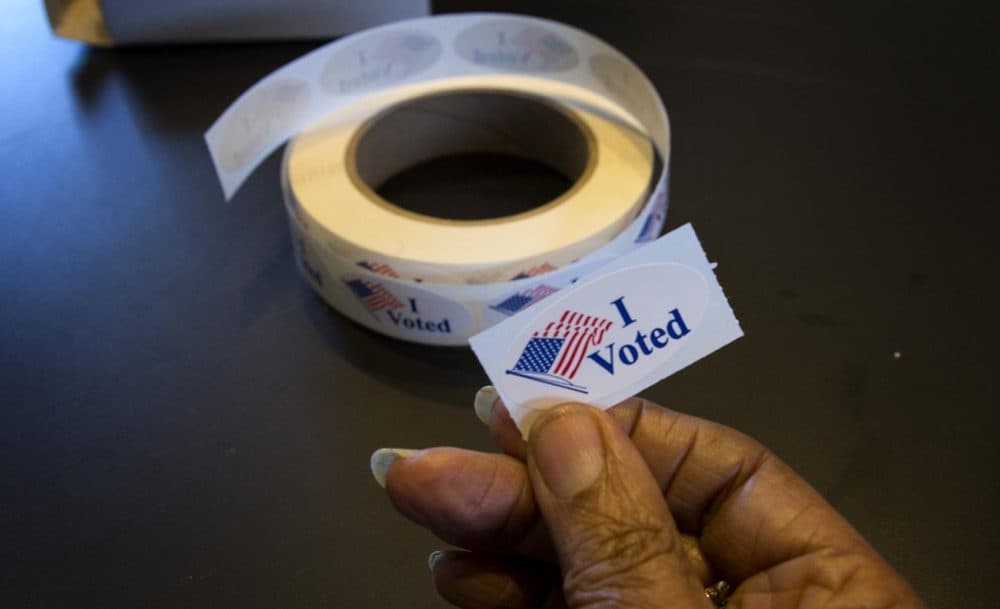 This article is more than 4 years old.
Election Day is this Tuesday, Nov. 6, and Massachusetts voters who didn't vote early are hitting the polls for the general election.
And this year — like in 2016 — WBUR is part of ProPublica's Electionland project, a collaboration of newsrooms around the country tracking voting problems.
As ProPublica writes:
We're on the lookout for any problems that prevent people from voting — such as long lines, registration problems, purged voter rolls, broken machines, voter intimidation and changed voting locations.
If you're interested in participating in Electionland, here's how you can sign up to help report voting problems in your area:
SMS: Send the word VOTE, VOTA (for Spanish) or 投票 (for Chinese) to 81380 (standard text message rates apply).
WhatsApp: Send the word VOTE, VOTA (for Spanish) or 投票 (for Chinese) to 1-850-909-8683.
Facebook Messenger: Go to m.me/electionland