Why Bain Capital Made A $2 Billion Bet On Old Technology
05:06
Play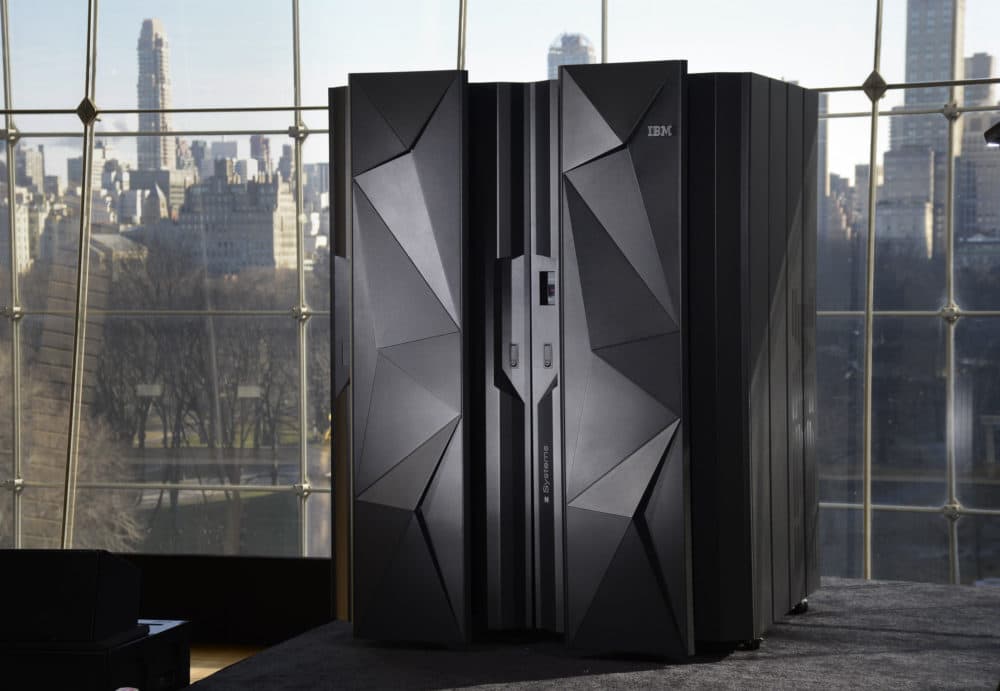 This article is more than 2 years old.
The prototypical high-tech "unicorn" is a startup that investors view as the next big thing. Rocket Software, which recently joined the club of private companies valued at $1 billion or more, is an exception.
The Waltham firm was founded in 1990, and the technology at the center of its business — the hulking mainframe computer — is even older.
Yet Bain Capital Private Equity earlier this month paid about $2 billion for a majority stake in Rocket, betting that reports of the mainframe's demise have been greatly exaggerated.
"When you look at many of the largest banks and government institutions, companies — they depend on the mainframe for many things," said David Humphrey, Bain Capital's managing director.
The term mainframe conjures images of room-size machines from the 1950s. To demonstrate the scale, Deborah Douglas, the science and technology curator for the MIT Museum, showed off a device from the era.
"We're standing right next to a large block," she said in a Somerville warehouse where the museum keeps artifacts that are not on display, "and the block is, oh, I don't know, 2 feet by 2 feet by 2 feet. This big, huge unit was what was called the fast, 64k-word index memory. And so this is a tiny fraction of just a photo that somebody might be posting on their Facebook page."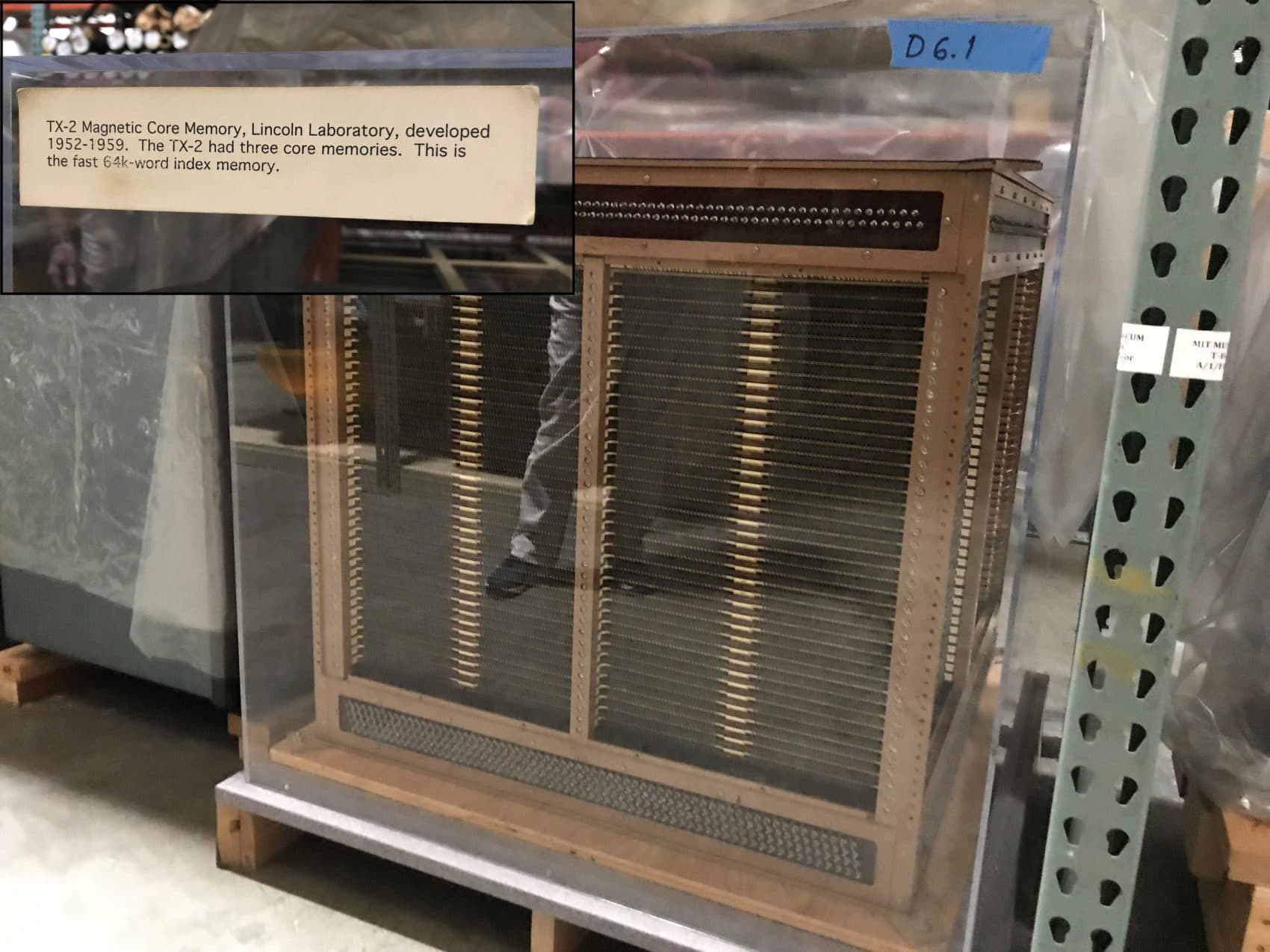 Advances in computer technology fossilized the memory bank and the giant, TX-2 computer in which it operated.
In 1984, the director of MIT's computer science lab told the New York Times that "mainframes are dying."
"Well, clearly that person was not right," Bain's Humphrey said with a chuckle.
Some mainframe-related businesses did die off, however. Part of what makes Rocket Software attractive to Bain is that many of its competitors went extinct or got out of the mainframe business a long time ago.
Rocket doesn't manufacture mainframes; IBM dominates that market. Rocket writes software that runs on the ultra-powerful computers, which have shrunk considerably over the decades but still take up about 32 square feet of floor space, stand as tall as LeBron James, and weigh a few thousand pounds.
In the era of cloud computing, much of the world's data is migrating to virtual servers managed by the likes of Google and Amazon. But the cloud only feels virtual.
A photo stored in Apple's iCloud, for example, might not be on the hard drive of a phone or laptop, but it is on a physical computer somewhere — perhaps at Apple's massive server farm in North Carolina.
Many companies, like Providence-based Citizens Bank, use remote, rented computers for some tasks. But for the really important stuff — think financial transactions — they prefer the control of company-owned, mainframe computers.
"You can keep them secure, and so they offer a stable foundation for the core operating platforms of a bank," said Citizens Chief Executive Bruce Van Saun. "In the olden days, a bank branch was really solid brick, with big vaults. Now, all the money is scorekept on a computer somewhere, and banks still want to convey that sense of confidence that my assets are safe."
There are also downsides to mainframe computers. Many of the programmers who know how to operate them are aging out of the workforce, said Charles Wiseman, who chairs the computer science department at the Wentworth Institute of Technology in Boston.
"The companies that still use mainframes are desperate for anybody that knows anything about them because so few students coming out of college know anything — don't even know that they still exist," he said.
In this knowledge gap, Wentworth sees career opportunities. The school is one of few that offers courses in mainframe computing, teaching arcane programming languages and helping students deal with machines that are not user-friendly.
"The mainframes tend to have a text-only interface," Wiseman said. "So, if you're thinking about the computers you see in shows from the '80s or early '90s and you had those big green screens with only text, it's kind of like that."
This is one of the problems Rocket Software aims to solve. The company's products include apps that make mainframe programs accessible to non-experts on personal computers, tablets and smartphones.
"As more and more software companies ran away from the mainframe, we ran toward it," said Chief Executive Andy Youniss. "And we were very excited to run toward it, and we've been doing that for 28 years. Within our customer community, the mainframe is not dead; it's actually growing."
This segment aired on October 24, 2018.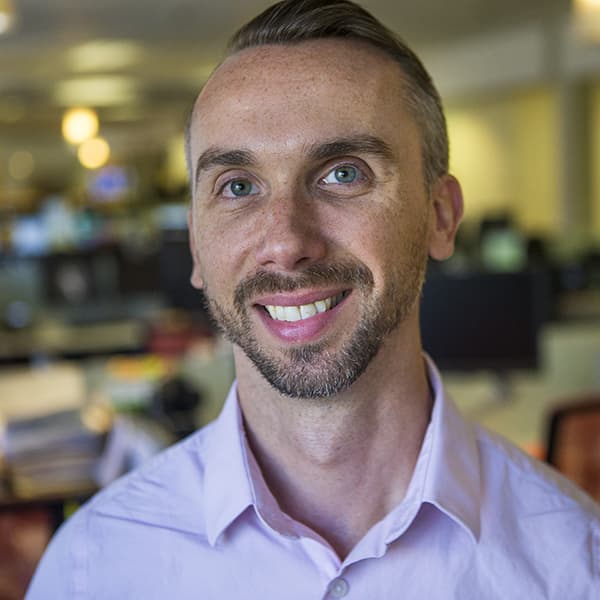 Callum Borchers Reporter
Callum covers the Greater Boston business community for Bostonomix.