Jonah Hill's 'Mid90s' Is Underwhelming, But Not As Underwhelming As The Decade
Speaking as someone who grew up in the 1990s I find this recent wave of nostalgia for the decade baffling.
I suppose I can sympathize with the temptation to mythologize a time just before our forever wars, absent the 24/7 nervous breakdown of social media and when a certain orange pestilence was confined to New York tabloids and windbag appearances on "The Howard Stern Show." But I also recall the era of AIDS and O.J. as aesthetically dire — 'twas a time of mullets and mom jeans — fueled by an anodyne corporate mentality that gave us Blockbuster Video, Jay Leno and a monoculture full of vacuous, empty art. (Few things perplex me more than the enduring popularity of "Friends.") Besides, didn't everyone in the '90s spend most of their time telling us how great the '70s were?
I suppose this is how the cycle repeats itself, 20 years being just long enough so you can brag to the kids that they'll never understand how good you had it. It's how the fine actor Jonah Hill (born in 1983) can indulge himself with a directorial debut as wispy and underwhelming as "Mid90s." It is a film short on incident but long on carefully curated period details. There isn't much here in the way of compelling drama, but if you like to gawk at Air Jordans and old CDs this is will be 84 minutes of heaven.
The intriguing young Sunny Suljic stars as Stevie, a runty teenage misfit we first see being beaten to a pulp by his hothead older brother (Lucas Hedges of "Manchester by the Sea," unrecognizable here beneath all the quivering rage). Neglected by his overworked single mom (a shrill Katherine Waterston), Stevie struggles to fit in until he is eventually adopted by the ruffian kids at the local skate shop. It is there he learns a few things about skateboarding, girls and getting wasted — though not necessarily in that order. They all have some good times together. Eventually the movie ends.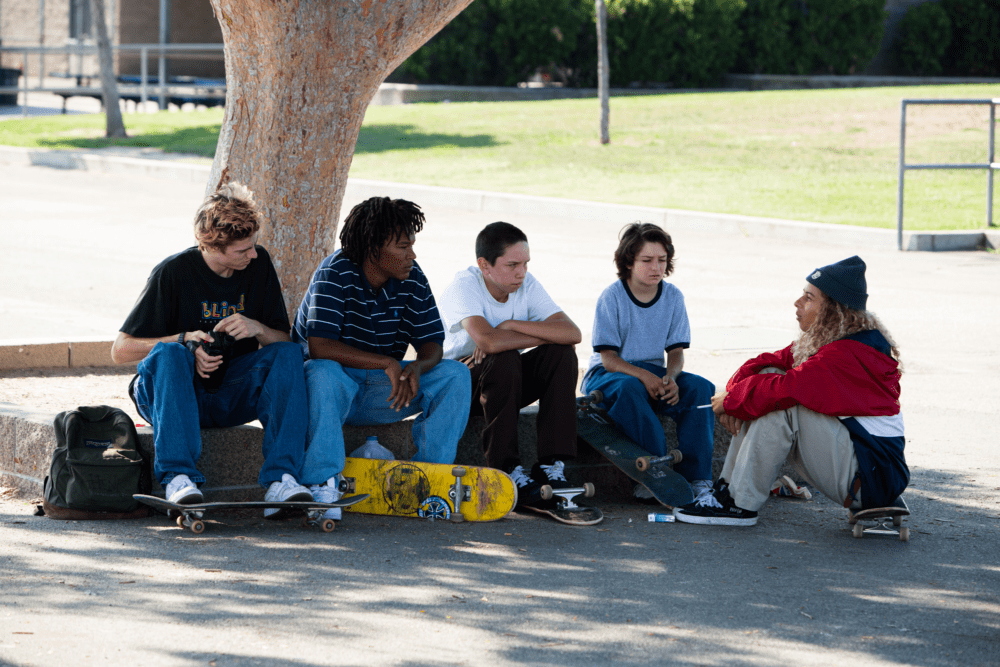 On one hand I suppose you can applaud Hill — who also wrote the screenplay — for resisting the urge to impose any manufactured melodrama onto what's basically a rambling reminiscence. On the other, this slice-of-life is cut awfully thin. The kids have cool nicknames like "Fourth Grade" and "F---s---" but their personalities all kinda bleed together in a stream of quasi-improvised profanity and constant homophobic slurs, the period accuracy of the latter to which I can regrettably attest. ("Don't say 'thank you' because people will think you're gay," is maybe the most mid-'90s line in "Mid90s.")
Suljic is also onscreen down the multiplex hall right now in Eli Roth's unexpectedly delightful "The House with a Clock in Its Walls," and last year played the sickly child of Nicole Kidman and Colin Farrell in Yorgos Lanthimos' miserable "The Killing of a Sacred Deer." He's a fascinating screen presence. Occasionally resembling an embryonic Corey Feldman, Suljic is the kind of kid who can look like either an 11-year-old boy or a middle-aged man depending on the angle, and I wish Hill had given him more to do here than just wander around wide-eyed. Stevie is written like one of the affable blanks at the center of those Richard Linklater coming-of-age movies everybody loves way more than I do. You're supposed to project yourself onto him, I guess. (Personally I was way more interested in what the hell was going on with his psycho brother played by Hedges, but that character is all but abandoned once we get to the skate park.)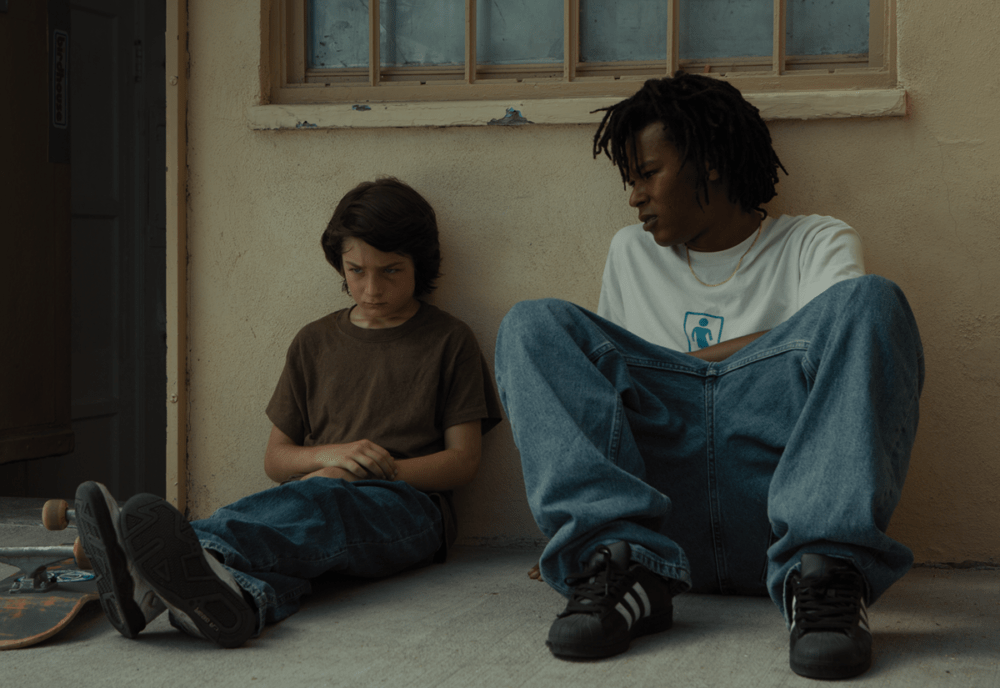 Earlier this year Jonah Hill gave one of his very best performances in Gus Van Sant's too-little-seen "Don't Worry, He Won't Get Far on Foot." He tips his hat here to Van Sant's dreamy 2007 skateboarding drama "Paranoid Park," borrowing the boxy aspect ratio and attempting similarly lyrical interludes while studiously avoiding that film's sinister undercurrents. It's also probably impossible to write about the era's skate culture without mentioning Larry Clark and Harmony Korine's harrowing 1995 "Kids" and indeed, at times "Mid90s" plays like a feel-good Disney remake of that ugly opus — one in which the sexual encounters are all triumphant and nobody ever gets AIDS.
There's a lackadaisical, conflict-averse quality to this picture that leaves a galling aftertaste. I doubt anyone who wasn't a star of Hill's wattage would be able to get such a slender script produced, and I'm certain they'd never be able to land such expensive Pixies and Nirvana songs for the soundtrack. "Mid90s" feels like a banked favor by producers betting on a movie star's indulgence, hoping the goodwill pays off somewhere down the road. Personally I feel like this is too genial and inconsequential of a movie to get worked up about, but I understand why others will resent it. I can grasp that that way more than I get why anyone is still watching "Friends."