Wu-Tang Clan's Irreverent '36 Chambers' Embodies And Transcends Punk
This article is more than 4 years old.
Critics and audiences perpetually argue over the death of punk. In the late '60s, bands like Peru's Los Saicos, MC5 and The Stooges had spawned an irreverent sensibility coupled with a DIY attitude that became the genesis for the genre. But shortly after, some argued that punk died on arrival, as fabricated bands like The Sex Pistols masqueraded around in a circus-like frenzy. Or did the genre die much later, with the advent of surfer bro SoCal pop-punk and festivals like the Warped Tour?
What's often forgotten in these arguments is the way in which punk changed hands. If we're talking about punk as an attitude — a fractious spirit linked with a dearth of resources — then punk never died.
DJ Kool Herc, Afrika Bambaataa and Arthur Baker, among others, were executing their own exciting brand of DIY with hip-hop in the mid '70s. And in early '90s Staten Island, arguably the least New York of the boroughs (57 percent of Staten Island voted for Donald Trump), one of hip-hop's reigning entities, Wu-Tang Clan, blossomed like psychedelic mushrooms growing from the most unexpected of soils.
From the "slums of Shaolin," the band created their game-changing debut album "Enter The Wu-Tang (36 Chambers)," which remains one of the most punk albums in hip-hop history. The ferocious attitude, grainy sound and warped timbre throughout the album made it like nothing hip-hop had ever seen before.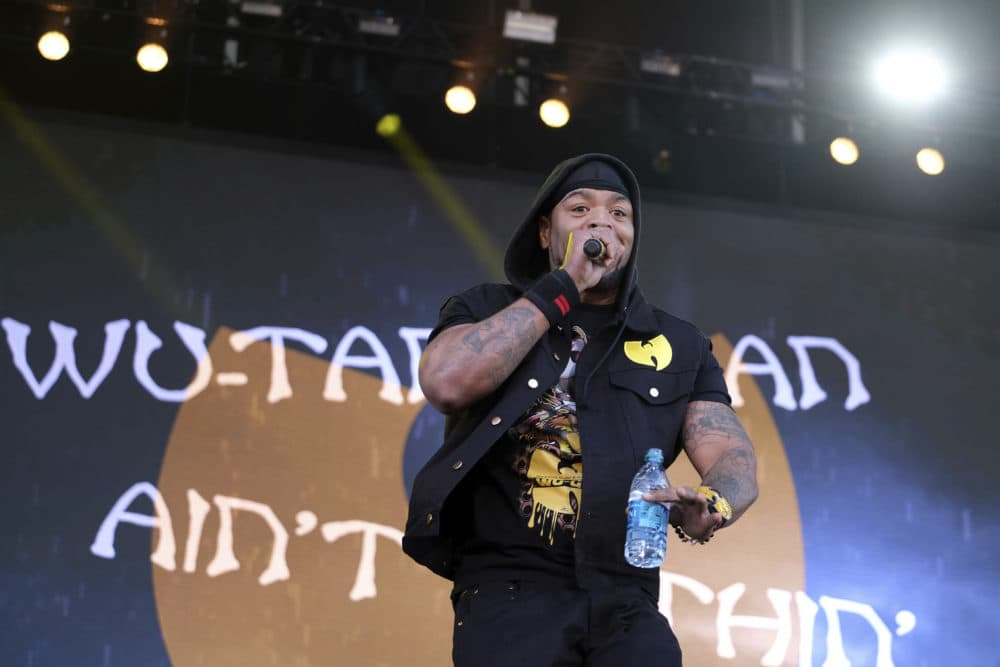 And while "36 Chambers" is one of the punkest albums ever recorded, it's also unfair to qualify the artistic endeavors of nine black men against a white metric. To simply say "this album is punk" is to say it lives up to the standards set by mostly suburban, white, men.
But it doesn't just live up to any "punk" metric alone.
The album changed hip-hop while doing "DIY" better than many of punk's biggest names, especially at that time. And yes, it's rooted in many of hip-hop's fundamental elements: MCing, boom bap beats and sampling, but the attitude and means of execution both transcended genres, and embodied the ethos of others, like punk.
The spirit of punk: its irreverence for authority, call for youth's liberation and musical mastery despite limited technical skills, all fit within the umbrella of early hip-hop. And Wu-Tang Clan's seminal debut is a shining example of the punk spirit in album form.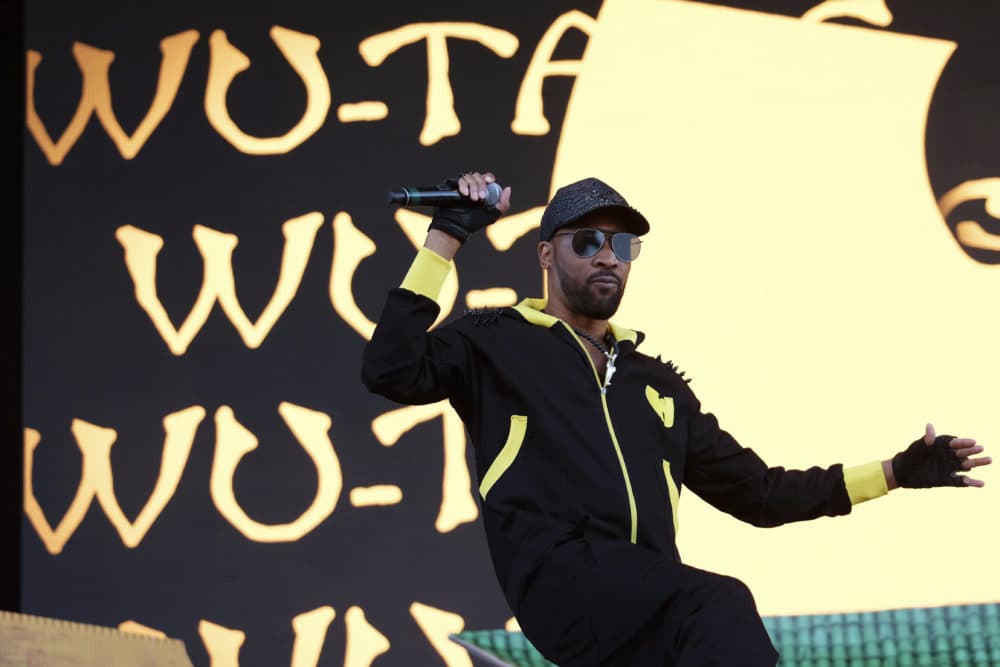 "Enter The Wu-Tang: (36 Chambers)" turns 25 this November, and to celebrate, the original lineup (minus of course, the late Old Dirty Bastard) is embarking on a tour where they'll perform the seminal album in its entirety, with a stop at the Tsongas Center at UMass Lowell on Friday, Nov. 2.
They'll also celebrate the anniversary with an updated re-release of the album, recorded with "9 MCs from today," according to Loud Record's (the since-defunct and now resurrected hip-hop label that originally released the record) founder, Steve Rifkind.
"36 Chambers" is a unique relic from a singular time and place. Though some of their subsequent albums and various solo albums have reached legendary status in their own right, "36 Chambers" is arguably the inimitable art form that defines their legacy.
The nine MCs on the record, who mostly hailed from the neglected New York City borough, came together and pooled their mutual hunger for recognition into a collective that made them "nothing to f--- with." RZA, the group's producer and de-facto leader, once told Method Man to give him one year and he'd have him off the drug-dealing beat, making a living as a rapper. This kind of confidence and drive catapulted Wu-Tang into making a classic despite (or maybe partially due to) their limited resources.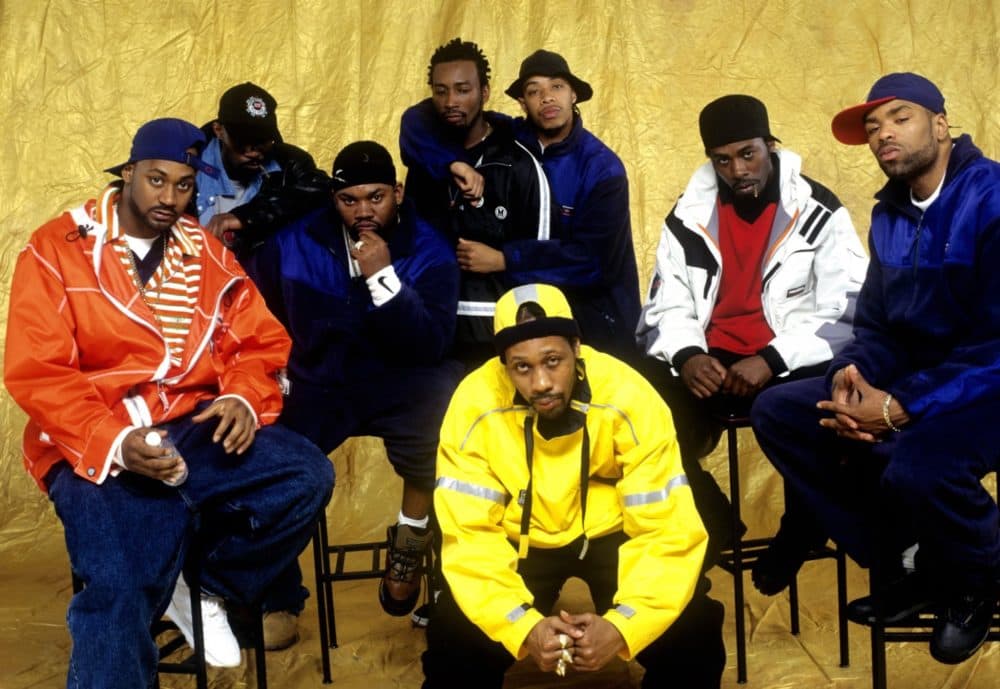 Much has been written about the raw nature of the album, and it's with good reason. "36 Chambers" is the kind of album that could only have come from the very yearning that drove them to create it.
The lack of professional gloss, rushed recording and constant aura of nine MCs desperately vying for time on one of the album's 12 songs penetrates every fiber of "36 Chambers." The rap battles each member engaged in for space on the album have become the stuff of hip-hop mythology, with the intro to the song "Method Man," showing a small glimpse into the sort of merciless riffing the members threw at one another.
RZA's production on the album is also a critical moment for hip-hop. Though seen as rudimentary and lo-fi, the sped-up soul samples and eerie, distorted tone throughout the album revolutionized hip-hop, and its impact can be heard in the production of everyone from J Dilla, to Madlib and Kanye West.
Of course it's hard to imagine any re-recording, or even re-mastering for that matter coming close to holding a candle to the original 12 songs, but for those looking to catch a glimpse of a living piece of history, this show is a rare opportunity. It's not often an intact Wu-Tang lineup comes together, but even they know how much "36 Chambers" brings the ruckus.