2 Springfield Cops Indicted For Excessive Force During Arrests Of Latino Teens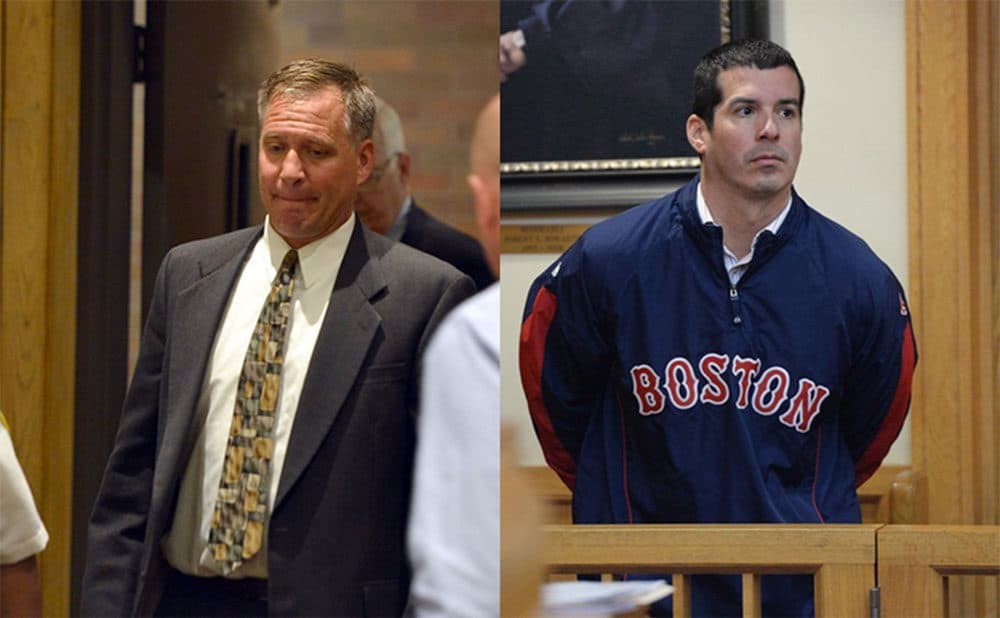 This article is more than 4 years old.
A federal indictment alleges two Springfield police officers used excessive force during the arrests of two Latino teenagers in 2016.
Prosecutors say Gregg Bigda and Steven Vigneault were arrested on Wednesday. They pleaded not guilty later in the day in U.S. District Court in Springfield, and were released without having to post bail.
According to the indictment, Bigda used unreasonable force, spat on one teen, and said: "Welcome to the white man's world."
Bigda is also accused of threatening the youths during a subsequent interrogation, and falsifying a police report.
Vigneault is charged with using unreasonable force against the second teen.
Prosecutors say both boys sustained injuries in the incident, which occurred in nearby Palmer following a pursuit that began in Springfield.
Attorney Dan Kelly, who represents Vignault, spoke to reporters after the arraignment.
"He was very resolute, very upbeat, and he said to me — and I can't say it better — 'I did nothing wrong.' So that's his position, and he looks forward to his day in court," Kelly said.
Springfield Mayor Domenic Sarno issued a statement on Wednesday morning on the indictments, calling the matter "very troubling" and underlining "zero tolerance for this type of behavior":
This is very troubling, as our police officers are sworn to enforce our laws, not break them. Any officer that breaches the public trust should be prosecuted to the fullest extent of the law. There is zero tolerance for this type of behavior. This reflects unfairly on the vast majority of our brave and dedicated police officers, who put their lives on the line protecting our citizens day in and day out.
Vigneault retired in 2016. Springfield Police Commissioner John Barbieri said on Twitter that Bigda will be suspended without pay due to the indictment.
He said the Springfield Police Department "will have no further comment during the criminal proceedings."
A status hearing is scheduled for January. Both Bigda and Vigneault could face more than a decade in prison, according to prosecutors.
With reporting by The Associated Press and New England Public Radio in Springfield. This story was originally published by NEPR.
This article was originally published on October 31, 2018.