Billboard Now Up In Back Bay Depicts Parkland School Shooting Victim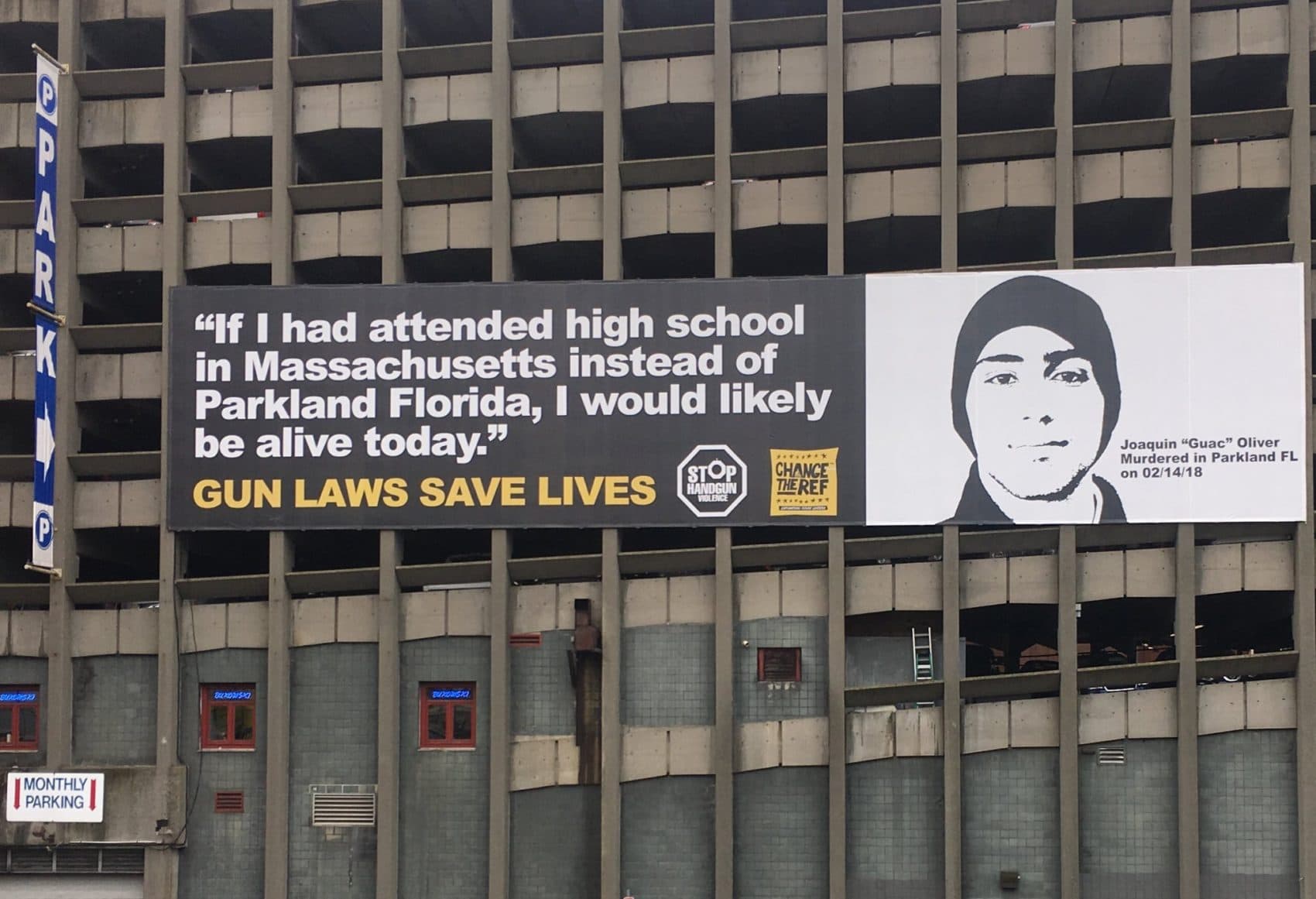 This article is more than 4 years old.
Massachusetts has some of the nation's toughest gun laws but more work can be done here to prevent shooting deaths and injuries, state officials said Thursday as they marked the unveiling of a billboard featuring a victim of the Parkland school shooting.
The billboard, hung on the parking garage at 50 Dalton Street in Boston's Back Bay neighborhood, depicts Marjory Stoneman Douglas High School student Joaquin Oliver, alongside the messages "If I had attended high school in Massachusetts instead of Parkland Florida, I would likely be alive today" and "Gun laws save lives."
Oliver's parents, Manuel and Patricia, joined U.S. Sen. Edward Markey, U.S. Rep. Joe Kennedy III, House Speaker Robert DeLeo, Attorney General Maura Healey and Health and Human Services Secretary Marylou Sudders for the event. The billboard was designed by Manuel Oliver.
After the passage of a 2014 gun law package, a 2017 ban on bump stocks and a "red flag" law passed this year, DeLeo said gun safety would continue to be a priority for House lawmakers.
"Looking forward, we're studying how to better trace weapons, how to close existing loopholes and establishing best practices for school safety," DeLeo said. "My hope is that this new billboard, while honoring the victims like Joaquin, will inspire others to join our cause."