New England Aquarium Says Feds Should Consider Region's Turtle Deaths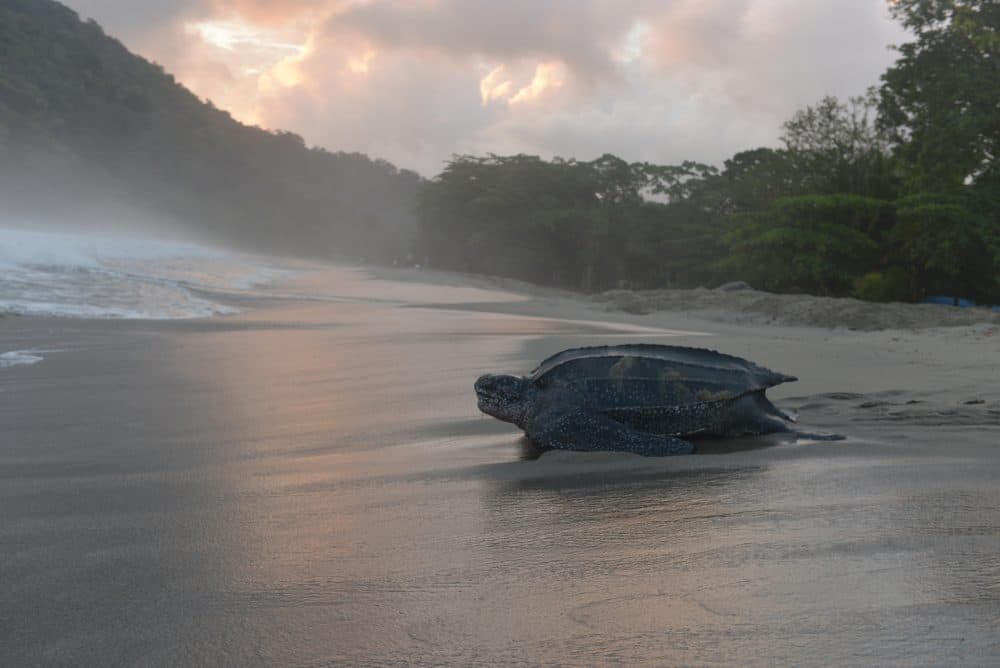 This article is more than 2 years old.
Scientists from the New England Aquarium say sea turtle deaths off the region's coast should play a role in a federal government decision about whether a large turtle's endangered status should be reconsidered.
The National Ocean and Atmospheric Administration is evaluating whether to keep the Atlantic Ocean's leatherback sea turtles "endangered" or lower their status to "threatened." The aquarium says more than 200 of the turtles have been entangled in marine ropes off of Massachusetts since 2005.
The aquarium announced on Nov. 3 that it had determined a 420-pound leatherback that had stranded earlier in the week on Cape Cod died in part from ingesting plastic and suffering an entanglement injury.
Leatherbacks are the world's largest turtle and can weigh upward of 2,000 pounds.