Ayanna Pressley Is Now Officially Massachusetts' 1st Black Woman Elected To Congress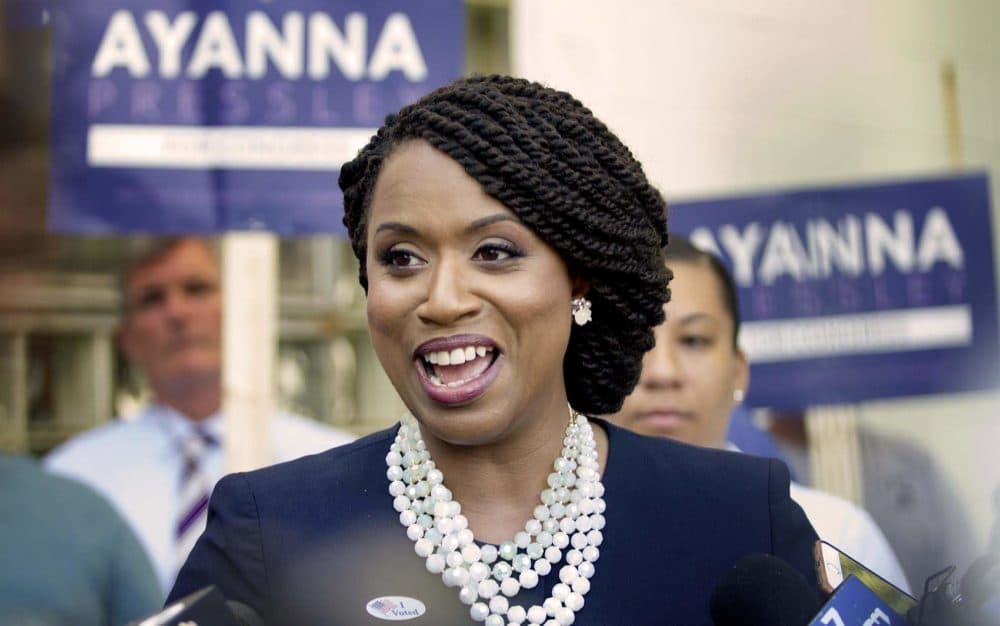 This article is more than 4 years old.
Democrat Ayanna Pressley has completed her quest to become Massachusetts' first black woman elected to Congress.
Pressley sailed through Tuesday's general election unopposed, two months after she unseated 10-term U.S. Rep. Michael Capuano in a national political stunner in the state primary.
With no Republican in the race, her September victory had all but assured the 44-year-old Pressley the office, with only the remote possibility of a write-in campaign to potentially stop her. That scenario behind her, she'll now represent the 7th Congressional District — the first in Massachusetts where minorities make up a majority of the voting population.
Pressley is also the first African-American to serve on the Boston City Council.
In other uncontested House races, Democratic Rep. Richard Neal won re-election in the 1st Congressional District. Democrats Joseph Kennedy and Stephen Lynch were re-elected in Massachusetts' 4th and 8th congressional districts, respectively.
Kennedy is returning to Congress for a fourth term representing the 4th district, which covers mostly southern Massachusetts. He was first elected in 2012.
It will be Lynch's ninth full term representing the 8th district, which covers eastern Massachusetts and part of Boston. Lynch first was elected in 2001 to serve out the remainder of the late Joe Moakley's term.
Neal, the dean of the Massachusetts House delegation, was first elected in 1988 and will be serving his 16th term representing the 1st Congressional District, which covers a large swath of the central and western part of the state.
This article was originally published on November 06, 2018.