Democrat Janet Mills Will Be Maine's First Woman Governor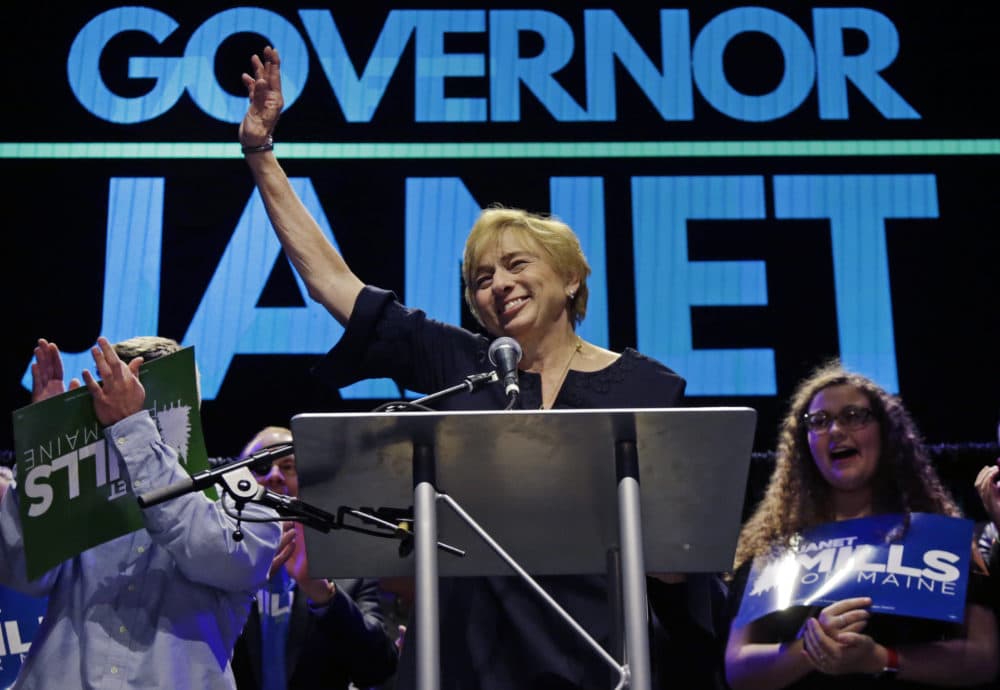 This article is more than 2 years old.
Democrat Janet Mills has won the race to succeed firebrand GOP Gov. Paul LePage, becoming the first woman to serve as governor in Maine.
The former lawmaker and prosecutor on Tuesday defeated Republican businessman Shawn Moody and independent state treasurer Terry Hayes.
Mills pledged to usher in an era of "open doors" and collaboration in state government. She also vowed to change the tone after eight years of LePage's combative style, and to fight LePage and Trump administration policies on environmental, immigration and welfare.
Maine has had other prominent women in politics but the state has never had a woman serve as governor.
Ranked-choice voting is being used in Maine's federal elections Tuesday but not in the gubernatorial race because of state constitutional concerns.