How The LAB Grant Is Transforming Boston's Arts Ecosystem
Resume
In north Cambridge, artist Cliff Notez sits inside his recording studio — a small, slightly cramped 280-foot space filled with keyboards and sound equipment — and looks around with pride.
"This is the first studio that we've had in, like, a commercial building," he says. "So I feel like we're legit now, like no neighbors complained about anything."
Cliff Notez is a hip-hop artist born and raised in Boston. Like other hip-hop artists, he tells me he had a hard time getting booked at music venues across the city. So in 2011 he founded HipStory, a media production and event curation company, to create his own events for like-minded artists to perform and produce work.
"I've seen their frustrations with being artists of color or queer artists and just not having as many opportunities as their white counterparts. I wanted to create something that would make it easier for me to not even think about that," Cliff Notez says.
Last year HipStory reached a milestone: It received $15,000 from the Boston and Barr foundation's LAB (Live Arts Boston) grant. The grant enabled HipStory to invest in bigger events, gain visibility and in turn, catch the eye of bigger clients, like HubWeek and the Museum of Fine Arts, where HipStory curated a stage for its Late Nite program. Bigger clients also allowed HipStory to secure the recording studio.
"It is something that has helped us in that way to really take our ideas and be like, 'OK, we used to just put all of our own money into this. How can we make this bigger and better?' " Cliff Notez says.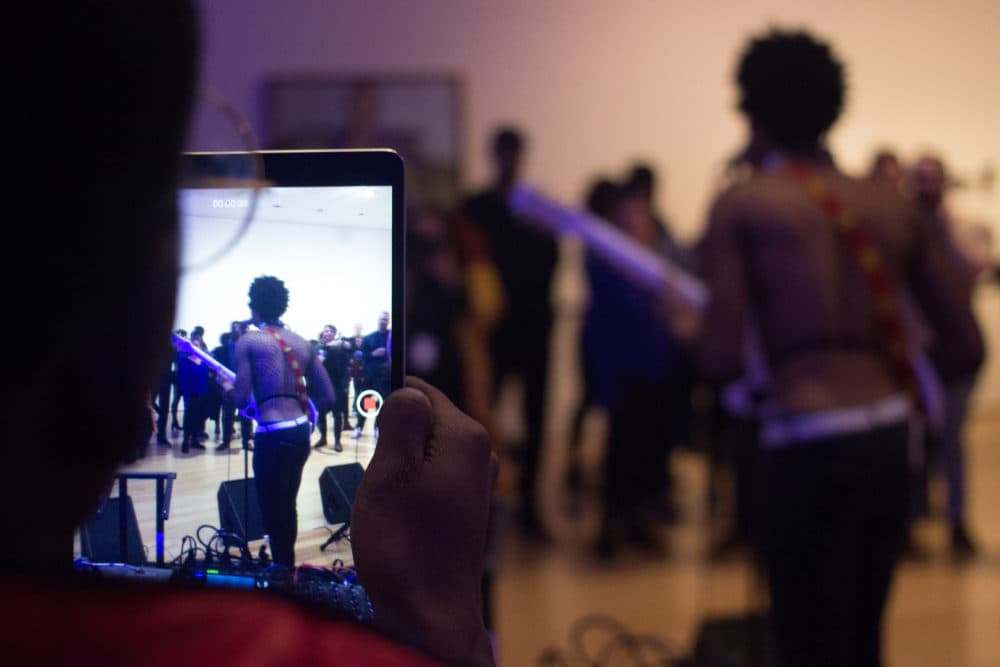 The arts in Boston is demonstrably more vibrant, thanks in part to the LAB grant, which began funding artists, artist collectives and presenting organizations at a grassroots level in 2017.
In 2017 and 2018, The Boston Foundation funded 125 artistic projects, impacting hundreds of artists.
More than 70 percent of the grantees are people of color. "Those who have been at the table in the arts sector in Boston have been predominately white — from a leadership standpoint. As soon as we launched this program, we were so excited to find incredible diversity at the grassroots level," said Allyson Esposito, the director of arts and culture for The Boston Foundation, which funds the majority of the grant. The Barr Foundation has funded a portion of the more than $1.5 million distributed in the last couple of years.
In August, for the first time in four years, state lawmakers increased arts funding from $14.1 million to $16.1 million. The amount, distributed throughout the state benefits both large cultural institutions and smaller presenting organizations. The City of Boston provides some financial programs for artists and the New England Foundation for the Arts offers grants for creative place-making projects, touring and other performances.
Still, The LAB grant is the first funding mechanism with such a wide scope of performing artists in Boston.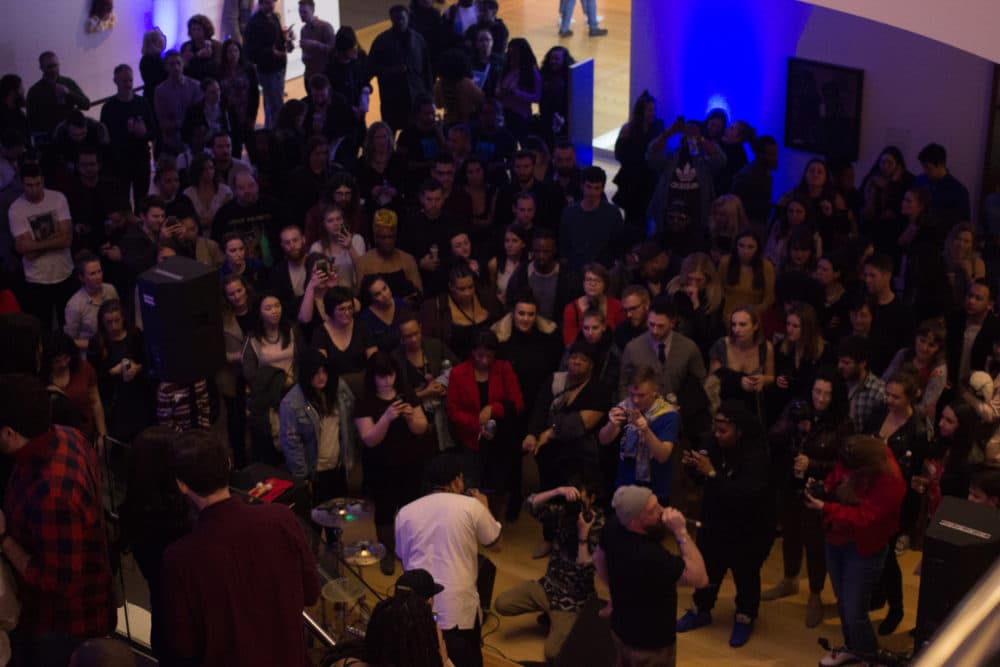 Esposito says the grant is meant to fund genres and artists who have been chronically ignored by funding institutions in the past. "There's been just this great divide along racial lines and genre specific lines around what has and has not been getting support."
One anecdotal, but palpable shift in the artistic ecosystem is the increase in visibility for hip-hop artists, like Dutch ReBelle and Moe Pope. Other grantees include writer and playwright Jabari Asim, Abilities Dance founder Ellice Patterson and mariachi singer Veronica Robles.
The grant also connects grantees with mentors to help make their artistic work financially sustainable. "In addition to the grant funding, what we've added this year is a wraparound professional development support and mentorship program — realizing after a first year of funding that grantees needed some additional support in order to really take advantage of the funds that they were receiving," says Esposito.
Back at the studio, Cliff Notez says it's the doors the LAB grant opened that will have a lasting impact. "Being in those same circles now and in conversations that we used to just be on the outside looking in on has been probably the most important."
The Boston Foundation says more than 300 artists applied for the third round of funding this fall. Finalists will have the opportunity to submit additional information in mid-January.
---
Editor's Note: The Barr Foundation provides financial support to The ARTery at WBUR.
This segment aired on November 9, 2018.