Boston To Ready For The Holidays With Tree Lighting On The Common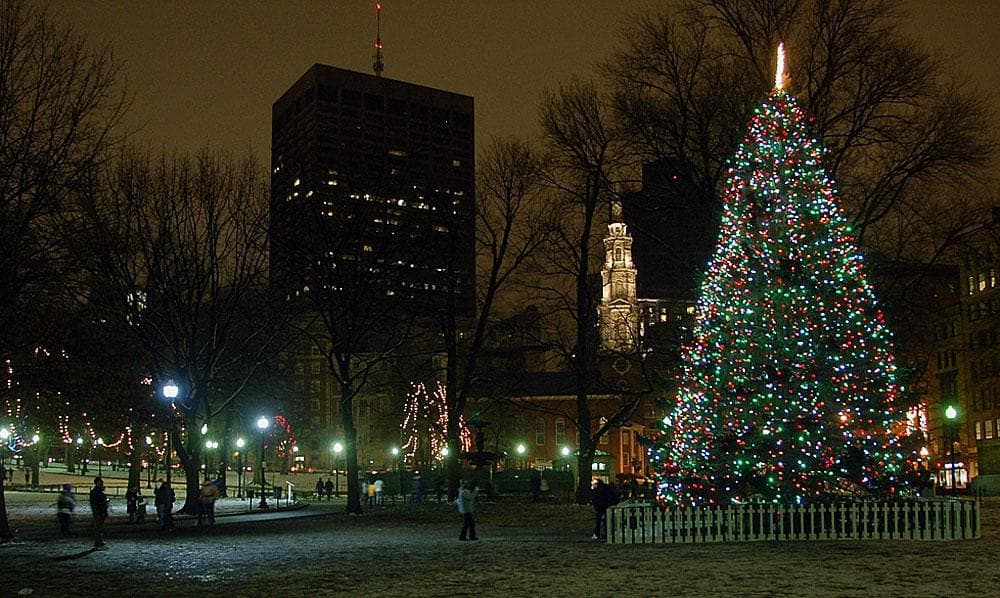 This article is more than 2 years old.
Boston is getting ready to celebrate the holiday season with the lighting of the Christmas tree in the Boston Common.
The 46-foot white spruce from Nova Scotia will light up Thursday evening.
Mayor Marty Walsh will be joined at the event by Nova Scotia Deputy Premier Karen Casey, members of the Royal Canadian Mounted Police and Santa Claus.
Nova Scotia donates a tree to Boston each year as a token of thanks for relief efforts undertaken by Bostonians after a munitions ship exploded in Halifax Harbor in 1917, killing or injuring thousands of people.
This year's tree was donated by Ross McKellar and Teresa Simpson from Oxford. It arrived by police escort to the Common on Nov. 20.