Post Midterms, Spotlight Shifts To New Hampshire Secretary Of State Race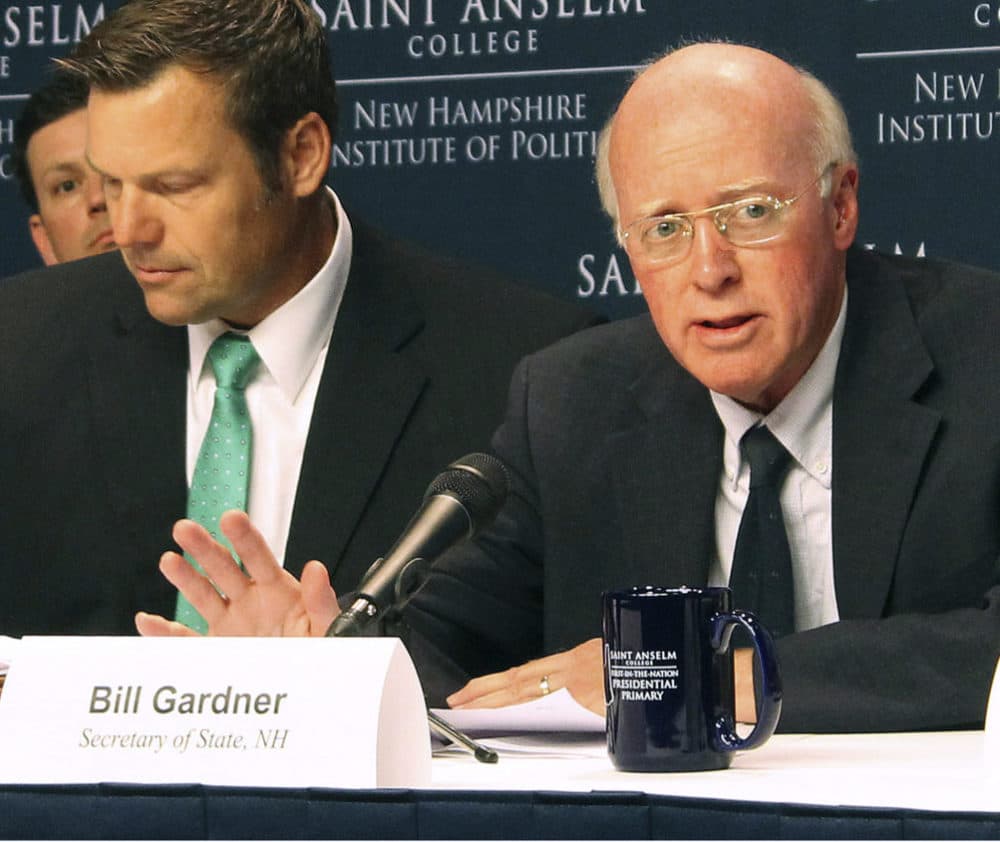 This article is more than 2 years old.
The midterm elections are over, but there's still a key contest coming up in New Hampshire.
The Legislature will vote Dec. 5 on who will be secretary of state for the next two years. Lawmakers will choose between Bill Gardner, who has held the office for 42 years, and Colin Van Ostern, a fellow Democrat whose platform includes modernizing the office, holding it accountable and resisting what he views as attempts at voter suppression.
Long revered for protecting New Hampshire's first-in-the-nation presidential primary, Gardner has faced harsh criticism from Democrats for supporting Republican legislation to tighten voter registration rules and for serving on President Donald Trump's now defunct commission on election fraud.
New Hampshire, Maine and Tennessee are the only states where the Legislature elects the secretary of state.