State Police To Start Body Camera Pilot Program Early Next Year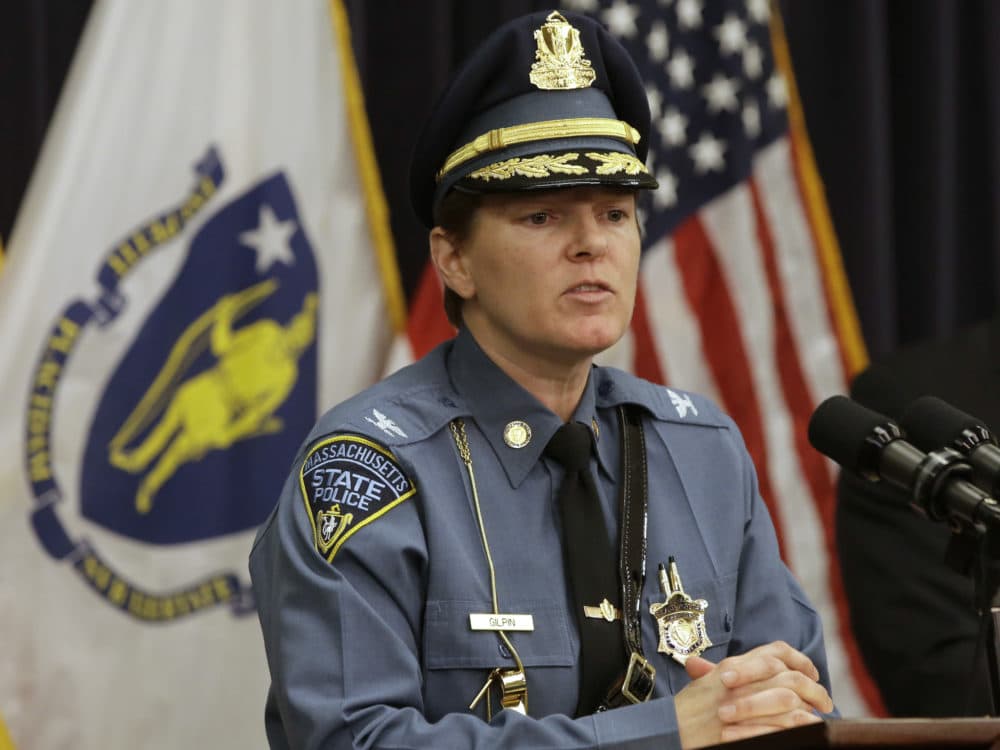 This article is more than 2 years old.
Massachusetts State Police plan to begin a body camera pilot program in early 2019, officials said.
In addition to outfitting troopers with body cameras, the program will include equipping GPS locators on state police cruisers. About 1,000 police cruisers have already been outfitted with locators thus far, according to MassLive.
The pilot comes amid an investigation into alleged overtime abuse in the department.
In April, a week after the department's payroll and overtime scandal became public, Gov. Charlie Baker and state police Col. Kerry Gilpin announced sweeping reforms, including a mandate that all department-issued vehicles be tracked with GPS locators. The governor's office said the goal of the program is to create an "additional level of accountability and accuracy for officers during their interactions with the public," MassLive reports.
Four troopers have pleaded guilty to federal charges that they collected pay for hours they did not work.