The State's Homeless Population Jumped 14 Percent Over The Year
The homeless population in Massachusetts increased by 2,500 people this year, according to a federal report out Monday. It's the largest increase among all states.
The 14 percent one-year jump in homelessness here compares with an increase of just 0.3 percent nationally.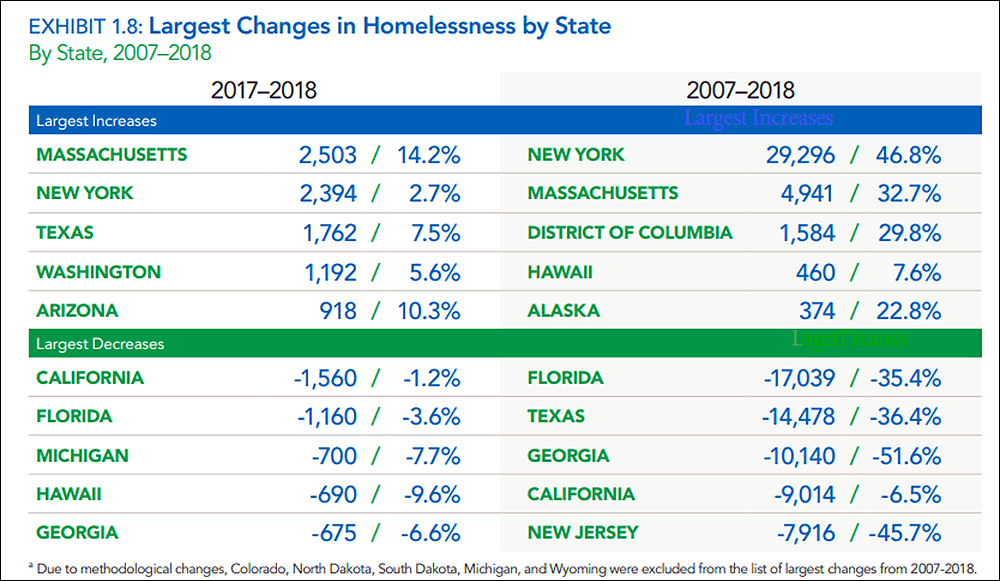 The report, from the U.S. Department of Housing and Urban Development, is based on point-in-time counts conducted by localities on one night every January.
There are now an estimated 20,000 people who are homeless in Massachusetts, the report finds. That population has fluctuated over the last several years — it was higher, for instance, in 2014 and 2015. Overall, since 2007, homelessness in the state has risen by nearly 5,000 people, or 33 percent.
The vast majority of people currently homeless in Massachusetts are sheltered, according to the report. Massachusetts is one of only four states that this year sheltered at least 95 percent of people experiencing homelessness.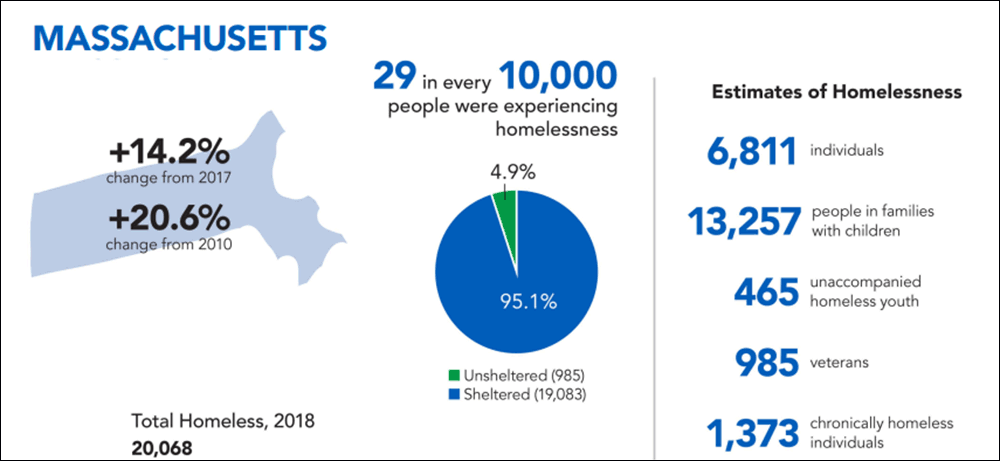 And Massachusetts is the only state with a so-called "right-to-shelter" law, meaning that state and local officials must provide shelter to people experiencing homelessness who are requesting services.
The Baker administration has made it a priority to move homeless people from motels and shelters to more stable housing options. Much of the state struggles, however, with issues of housing affordability.
"Our state and local partners are increasingly focused on finding lasting solutions to homelessness even as they struggle against the headwinds of rising rents," HUD Secretary Ben Carson, said in a statement.
On the issue of chronic homelessness, the city of Boston has made strides, but it won't meet its ambitious goal of ending it this year.