Althea Garrison Is Sworn-In To Boston City Council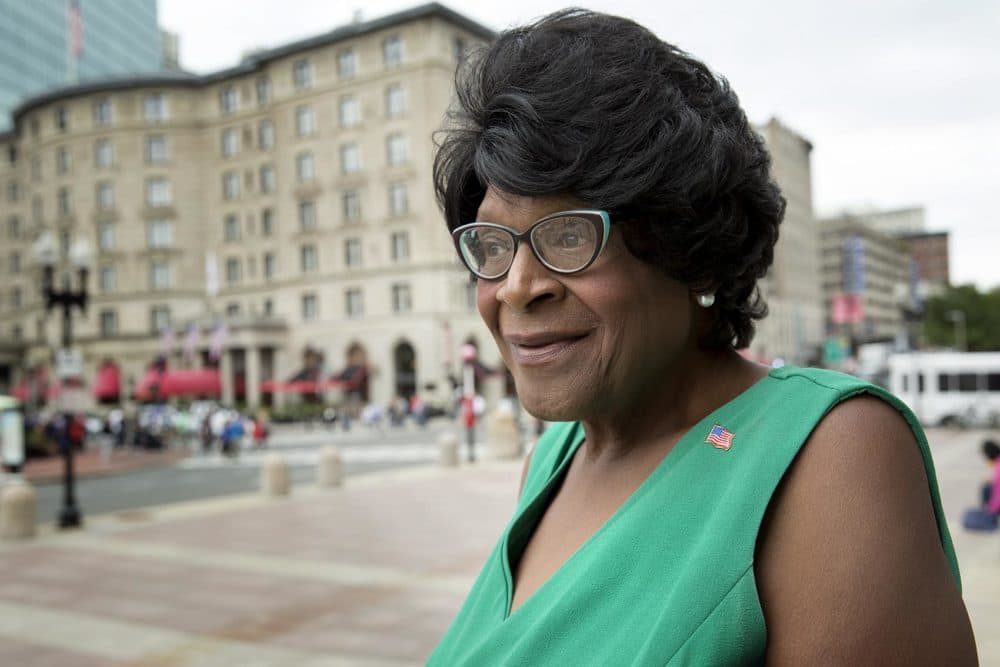 This article is more than 2 years old.
Althea Garrison, who has run in a number of city and state elections since 1982, and who once served a term as a state representative, was sworn-in Tuesday to the Boston City Council.
The 78-year-old, who last year described herself as a Trump supporter and conservative with "some liberal ideas," will now occupy the at-large seat U.S. Rep. Ayanna Pressley vacated after her election to Congress.
Garrison was first in line for the seat because she finished fifth in the 2017 City Council election. (There are four at-large councilors.)
Garrison said she plans to be a voice on the council not only for conservatives, but also for veterans and seniors.
After being sworn-in by Boston Mayor Marty Walsh, Garrison told the council she "dearly and compassionately" cares about addressing the problem of veterans struggling with homelessness.
Previously, she said exploring affordable housing solutions is also among her top priorities.
In 1992, Garrison served a single term in the state House of Representatives after the Democratic incumbent vying for the seat failed to file his papers properly.