Documentary 'Hale County This Morning, This Evening' Pushes The Boundaries Of The Medium
2018 was a fantastic year for documentaries that pushed the boundaries of the medium. From the generational reckoning of Travis Wilkerson's "Did You Wonder Who Fired The Gun?" to the living history diorama of Robert Greene's "Bisbee '17," we saw startlingly fresh and original ways of looking at our present as filtered through the past. But the one that moved me most was RaMell Ross' "Hale County This Morning, This Evening," which won a Special Jury Prize for Creative Vision at last January's Sundance Film Festival and will be screening at the Brattle Theatre this weekend. Both times I've seen the picture, it has left me at a loss for words, which is pretty inconvenient considering it's supposed to be my job to talk about these things.
A sociologist and large format photographer, Ross moved to Greensboro, Alabama in 2009 to teach a GED program and coach high school basketball. He claims he didn't originally start out with the intention of making a feature film, but over five years, Ross accumulated over 1,300 hours of footage, from which "Hale County This Morning, This Evening" has been pared down to a dreamy, impressionistic 76 minutes.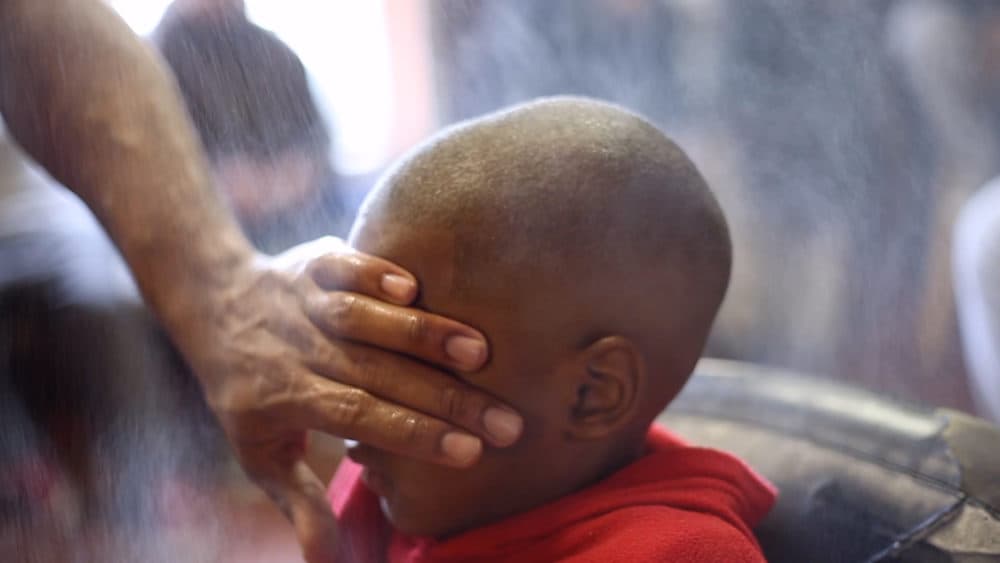 It doesn't work the way other movies do. More concerned with sensorial experience than narrative threads, the film is a collection of jagged, fleeting moments and atmospheric longueurs adding up to something far greater than the sum of its parts. It's the kind of film you have to swim around in for a little while, and eventually, you'll begin to find yourself feeling the muggy air of these sweaty summer evenings, punctuated by painterly flashes of lightning and hot rain.
Gradually, a few personalities emerge. Daniel is a sharp, self-aware young black man playing hoops for Selma University, knowing it's a long shot but hoping all the same that the NBA might be his ticket out of a future at the catfish processing plant where everybody else in town seems to end up. Quincy works there, supporting his wife Boosie and their gregarious toddler Kyrie. But these stories are not carved out into traditional arcs the way they would be in other, more dramatic documentaries. Instead we just kinda hang out with these folks, usually during the most quotidian moments of their day-to-day lives.
There's poetry in the mundane. Ross, who also photographed and edited the film himself, sometimes juxtaposes his images to draw out deeper meanings and other times just because they're even more beautiful that way. (Man, this movie is something to look at.) "Hale County This Morning, This Evening" drifts along with a mesmerizing, almost free-associative flow, as when the accumulating droplets of sweat on a gymnasium floor abruptly cut to the first sprinkles of an afternoon rain shower.
The film is loosely segmented into chapters interrupted by punchy, occasionally obtuse title cards. My favorite of these follows a lengthy close-up of Quincy's exasperated wife and reads: "Now carrying twins, Boosie no longer careth about the film." Ross is not afraid to let certain shots linger for so long they practically become little stories of their own, as when baby Kyrie keeps running back and forth across the span of his cluttered living room floor like a miniature monarch surveying the breadth of his kingdom.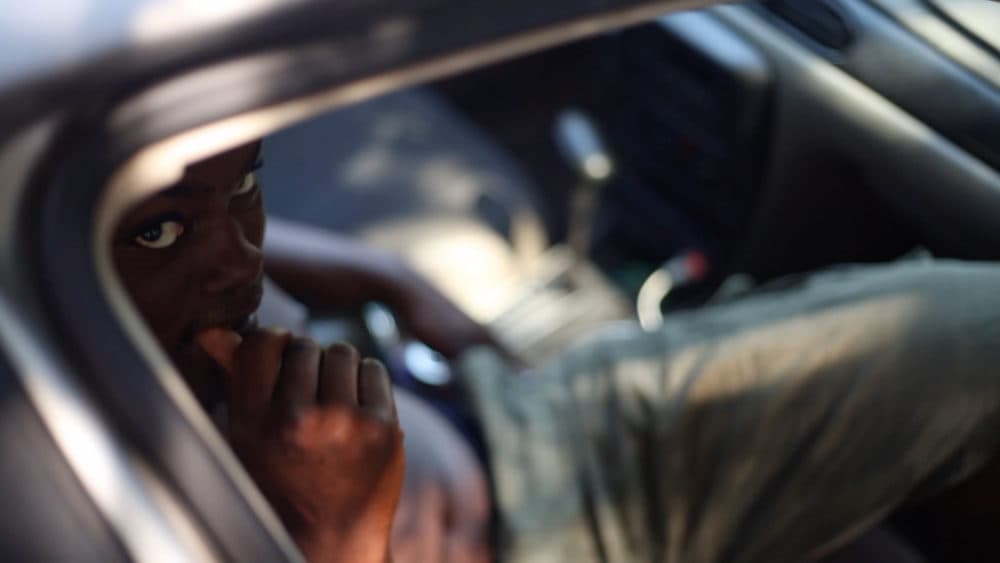 Most daring of all is the camera's slow approach to a pristine plantation house, a relic of the region's ugly history that Ross intercuts with footage from the 1913 film "Lime Kiln Club Field Day," featuring African-American vaudeville star Bert Williams in blackface, his sad visage peering out at us through the bushes as if observing across time. From there we happen upon an old man burning tires in the woods, the heavy, toxic clouds of smoke rendered incongruously, staggeringly gorgeous by shafts of sunlight streaming through the trees.
The film never overtly editorializes about these images, leaving its sights and sounds for us to turn over in our minds long after the lights come up. We watch the traffic stops by white police officers come as regular as the rainfall, and even when tragedy strikes, it's presented so matter-of-factly you might find yourself doing a double-take.
There's a cosmic quality to the movie's POV, a serene sense of connectedness with nature and time that elevates these depictions of day-to-day drudgery to something almost exalted. "Hale County This Morning, This Evening" has only one scene that takes place in a church, but the whole film feels like a religious experience.
---
"Hale County This Morning, This Evening" will screen at the Brattle Theatre beginning Friday, Jan. 18.