Tufts-Bred Band Guster Begins To Grapple With Mid-Life On New Album, 'Look Alive'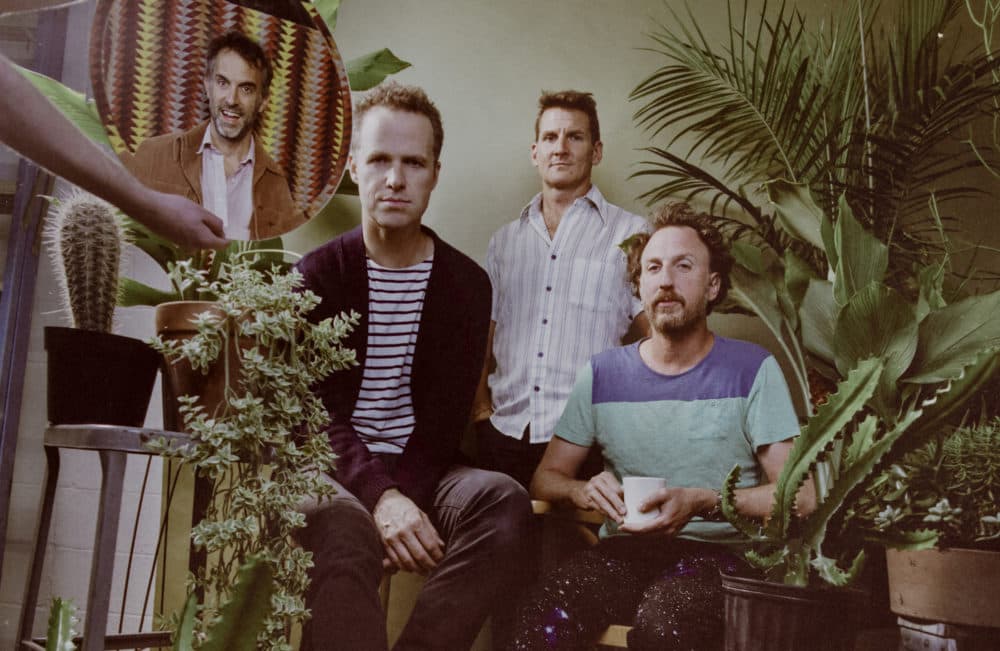 This article is more than 2 years old.
Make no mistake: No one will ever accuse Guster of turning into a Pink Floyd-esque, prog-rock doom-and-gloom band. From a musical standpoint, the Boston-bred alt-rock band is still, mostly, a soft-rocking group that favors breezy '60s West Coast-style vocal harmonies and walks on the sunny side of the street.
But on "Look Alive," their eighth album (out Friday), Guster uses more synthesizers and textures (they are lo-fi no more) and shifts course slightly to a less joyful vision. You won't be hearing a sense of futility exactly — and the melodies remain quite upbeat — but there is a sense of mid-life reckoning, that this journey does not go on forever and it's not a bad idea to use what time is left wisely.
In the track "Terrified," Ryan Miller sings, "Sometimes I feel like a cog in the machine/ Nothing is forever/ Soon we'll all be gobbled up by the stars … We're built and then fall apart/ We're all terrified … We circle chairs until the music stops."
On the album's closer, "Not For Nothing," he sings, "Sooner or later everything I have I'll lose … Shot down, detuned/ Then soon forgotten/ What have I got to lose?"
"I'm a dad and a husband and I'm 46 years old," says Miller, in a phone call earlier this week. "I'm not a spring chicken and I understand that."
Miller says he's familiar with records made by Leonard Cohen, Bob Dylan and Johnny Cash, "where they're sort of writing their own obituary and I never felt that at all — that wasn't part of my intention in the lyrics. But this album is a little less buoyant."
As a teenager, Miller says enjoyed a certain sort of juxtaposition that later found its way into Guster's music: "Morrissey is going on about how his girlfriend is in a coma and it's the happiest sing-song of all time. I really like the depth of it."
Guster songwriting tends to be a three or four-way affair, with Miller responsible for lyrics and music made by all — original members Adam Gardner and Brian Rosenworcel, and relative newcomer Luke Reynolds, who joined in 2010. On record and in concert, Rosenworcel handles percussive duties; the other three swap guitars, bass and keyboards.
But the songs' points of view are Miller's and few of them are third-person character songs. "I tend to really own this stuff and not be like, 'OK, I'm a woman in the 13th century,' " he says with a laugh. "Generally, this stuff feels part of me and I can defend 'Center of Attention,' 'Manifest Destiny' or 'Happier' — these songs I wrote about experiences that I had. I would say a lot of them are my own personal viewpoint and the other guys in the band sort of defer. I don't think they necessarily share all the intricacies of it, although we're all brothers."
Guster, which is on "Late Night with Seth Meyers" Thursday night, plays a sold-out House of Blues Saturday and Boston Calling in May. Expect about 27 songs this weekend, up to a quarter of them new.
The Guster guys met at Tufts University freshman orientation in 1992 and started playing together later that year. "Maybe I had some secret ambition to [become a professional musician]," Miller says, "but it's a ridiculous conceit as an 18-year-old to think you're going to make you're living at it. Especially me. Neither Brian nor Adam nor I have any musical training whatsoever. We went to a liberal arts college. Brian was American studies, Adam was psychology and I have a degree in religion studies."
Over the years, they developed as songwriters and musicians, finding a home with fans who'd embraced Phish, the Dave Mathews Band and the Disco Biscuits. "Our longevity has a lot to do with our energy and our songwriting," Miller says. "I think about it as an arc. When we met, some of us had never written songs before, none of us had written a good song and we started putting out records right away. We sort of learned by making records and touring and our band is very different now from where we started."
Miller says there's the obvious through-line — the three co-founders are still in it — and "melody was really important to us from the beginning and I think arrangement as a sub-component really was. But other than that, everything else has really changed about how we approach music and how we approach songwriting and record making."
"Listen to these eight records in order and you're going to see a band that's really challenged themselves at every opportunity and that's what I'm most proud of and why we've been a band for so long."
Their seventh album, 2015's "Evermotion" was produced by Richard Swift and is one, Miller says "we're super proud of." It was a more first-take, lo-fi affair and the new one "feels like another step in a different way."
It was produced by Leo Abrahams (Regina Spektor, Brian Eno/David Byrne, Belle and Sebastian) and recorded in a vintage keyboard museum in Calgary, Alberta. "It feels more meticulous and put together," says Miller. Lyrically, "I think a lot of it may have been to try and write about stuff that feels more existential, because really buoyant happy melodies and really sad lyrics are a thing that I liked from the beginning. So maybe that's a reason I'm dealing with mortality. This record is so convoluted in terms of how the micro messaging comes across, but, ultimately, I think it was about being optimistic in a time of darkness. I really hope that's what it is."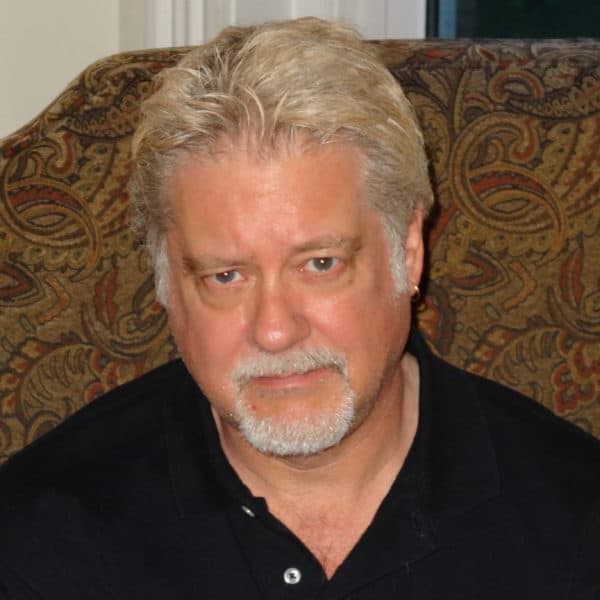 Jim Sullivan Music Writer
Jim Sullivan writes about rock 'n' roll and other music for WBUR.