Woman Last Seen At Boston Bar Located Alive Inside Charlestown Apartment; Suspect Arrested
This article is more than 4 years old.
A Boston woman who hadn't been seen since leaving a bar Saturday night has been located in Charlestown, police say, and a suspect is in custody.
Boston police announced at 3:37 p.m. Tuesday that 23-year-old Olivia Ambrose had been located and transported to a local hospital for evaluation.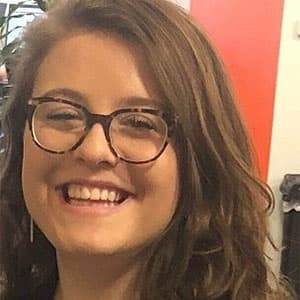 Ambrose was found alive "and standing" in the 49 Walford Way apartment of Victor Pena, 38, who was arrested and charged with kidnapping, Boston Police Commissioner William Gross told reporters Tuesday evening.
Pena faces arraignment on Wednesday, and Gross said additional charges may be filed after police interview Ambrose.
Ambrose had been missing since she left Hennessy's bar in Boston's Faneuil Hall just after 11 p.m. Saturday. Family members had reported her missing on Sunday.
Gross outlined the timeline of events, calling police efforts "an extensive investigation into a missing person's report."
First, Ambrose left the bar with a male person who was eventually ruled out as a suspect, Gross said. Later, video surveillance shows Pena and another male interact with Ambrose on Congress Street, Gross said, adding that Ambrose was not in "a physical state to possibly acknowledge going along" with Pena.
"At certain points [Pena] was physically guiding and holding onto" Ambrose, Gross explained. He continued, saying transit video shows Pena and Ambrose got onto the T's Orange Line before getting off at Bunker Hill Community College. Later, additional video cameras placed them, he said, at Bunker Hill Mall, at an area near Green Street in Charlestown, and finally, at the Bunker Hill housing development.
The investigation ultimately led police to Pena's apartment door.
Police did not need to break down the door, Gross said; officers repeatedly knocked, and Pena eventually opened the door. Officers then saw Ambrose inside and entered.
Gross said police are still looking for the other male seen with Pena interacting with Ambrose on Congress Street.
"We want to know who that other suspect is — or, if he's a suspect, could be a witness," Gross said.
The investigation remains active, as police try to also determine if that person or Pena were inside Hennessy's on Saturday night. Gross asked the public to contact detectives at 1-800-494-TIPS with any information.
Ambrose grew up in Wenham but recently moved to Boston's Jamaica Plain neighborhood.
With reporting by The Associated Press and the WBUR Newsroom
This article was originally published on January 22, 2019.