How Gluck's 'Paride Ed Elena' Marked Opera's Shift From Singing To Storytelling
This article is more than 4 years old.
"Paride ed Elena" changed opera forever but almost nobody has heard of it.
Largely neglected since its 1770 debut, Christoph Willibald Gluck's opera gets a rare staging by Odyssey Opera for one weekend (Feb. 15 and 17), at the Huntington Avenue Theatre.
Gluck's career, and this opera in particular, sat on the cusp of changing eras. The Baroque period was fading away and the modern era was taking hold. Gluck (1714-1787) began his career firmly in the Baroque period with operas that ignored plot and focused on the skill of the performers — operas were an excuse to sing extravagantly. He later changed the focus of his operas to drama — he "stripped away the endless arias, the repeats and the ornamentation," says Odyssey Opera's music director Gil Rose.
Essentially, Gluck was the connecting thread between eras and styles; he "made opera into theater," Rose explains.
"Paride ed Elena" ("Paris and Helen") belongs to a trilogy known as the Reform Operas, for the way they sit between changing eras. "Gluck is a weird fascination," Rose says. "These transition works — it's the communication in them that is so direct."
This opera begins the second half of Odyssey Opera's season, which examines the mythological Paris and Helen relationship, as told three different ways: in "Paride ed Elena," in Richard Strauss's "Die ägyptische Helena" (to be staged in April), and in Jacques Offenbach's "La belle Hélène" (staged this coming June).
In "Paride ed Elena," all of the roles are sung by female sopranos. Mireille Asselin sings the role of Helen, Meghan Lindsay performs as Paris in a trouser role and Erica Schuller plays Cupid.
"The Paris character was originally a castrati," Rose says, "but soprano does very nicely. And it's great to have women in the all major parts. I love pants roles — it lends an ambiguity to the sexual interaction. A good director — and we have a great one — can subtly utilize that." Crystal Manich, with broad international credits creating unusual stagings, directs.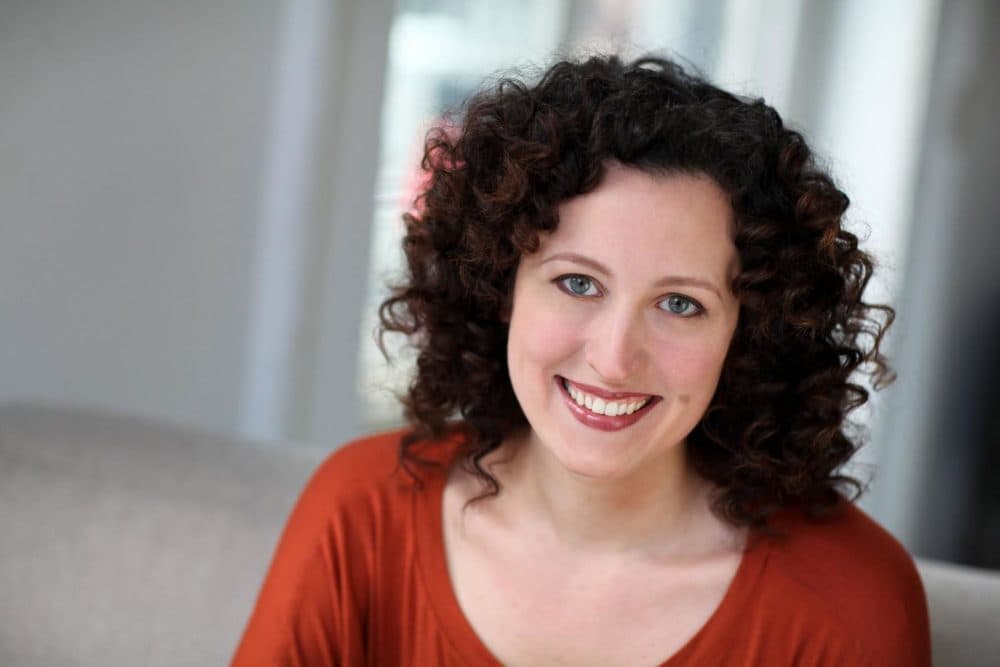 The myth of Paris and Helen gets summed up in one threadbare phrase: "The face that launched a thousand ships." When the married Helen follows the affections of Paris — who has judged her the most beautiful of women, angering the goddesses — the repercussions lead to the Trojan War. "Paride ed Elena" details the beginning of that story: the judgment of Paris.
It took a bit for Asselin to warm to the role of Helen — she wasn't familiar with the work either. "The more I looked, I realized this was a fantastic piece." Once she was committed, the real work began.
"Singing an opera role is like running a marathon," she says. "It doesn't matter if it's a one-off, or you get to do 12 performances. There's an amazing amount of prep and study. The work is the same no matter how many shows you perform."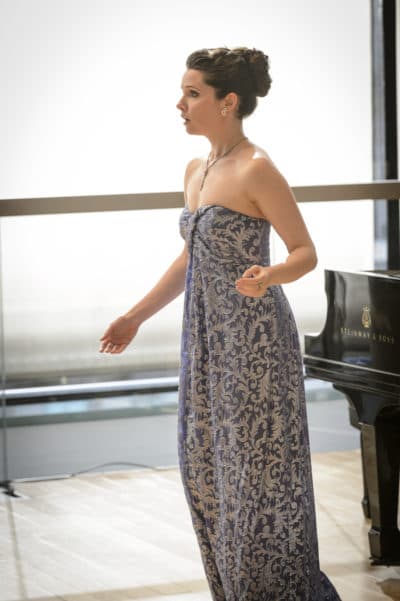 And "Paride ed Elena," in particular, has a challenging pace and a relentless second half.
"There's a massive amount of recit," says Asselin. "The key is knowing where I can save some energy, when I have a chorus thing and I can get a drink of water. It's about being smart."
It's a love story, and the emotional turmoil that ensues would challenge any performer — singer or not. Asselin and the rest of the cast need to act out a shifting drama, but also sing beautifully.
"You have to be able to rip your heart out onstage without losing your breath," she says. "When we tighten up, we get that tense lump in your throat. That's the last thing a singer needs. The acting is really important, because the average audience consumes so much TV and cinema. Opera needs to reach that level of storytelling."
---
Odyssey Opera stages Gluck's "Paride ed Elena" on Friday, Feb. 15 and Sunday, Feb. 17 in the Huntington Avenue Theatre.