Jean-Luc Godard's 'The Image Book' Implores Us To Find New Ways Of Seeing
There's a recurring shot in Jean-Luc Godard's "The Image Book" of a finger pointed upward. (No, not that one. It's the index finger.) Rendered in cool black-and-white and easily the calmest, most optimistic vision in this chaotic cacophony of pictures and sounds, I took it as a totem — the only literal direction from the 88-year-old filmmaker in a movie otherwise designed to set us spinning.
An 84-minute collage with the sensory impact of an audio-visual apocalypse, "The Image Book" is a discursive and disjointed procession of lightning-quick clips and fractured scene fragments snatched out of everything from classic Hollywood movies to ISIS recruitment videos, stitched back-to-back and upside down in a swirling stream of consciousness. Its cantankerous creator, who kickstarted the French New Wave with his 1960 "Breathless," is still hell-bent on blowing apart our ideas of what movies can mean and do.
"The Image Book" was given the first-ever Special Palme d'Or at last year's Cannes Film Festival, a gesture widely interpreted as the jury admiring the film enormously while also having no idea how the heck to evaluate it. After watching it twice I'm roughly in the same spot myself. The movie leaves your mind mushy and your synapses sizzling, and I suppose if so inclined one could simply hang back and let the whole thing wash over you like the psychedelic light show at the end of "2001: A Space Odyssey."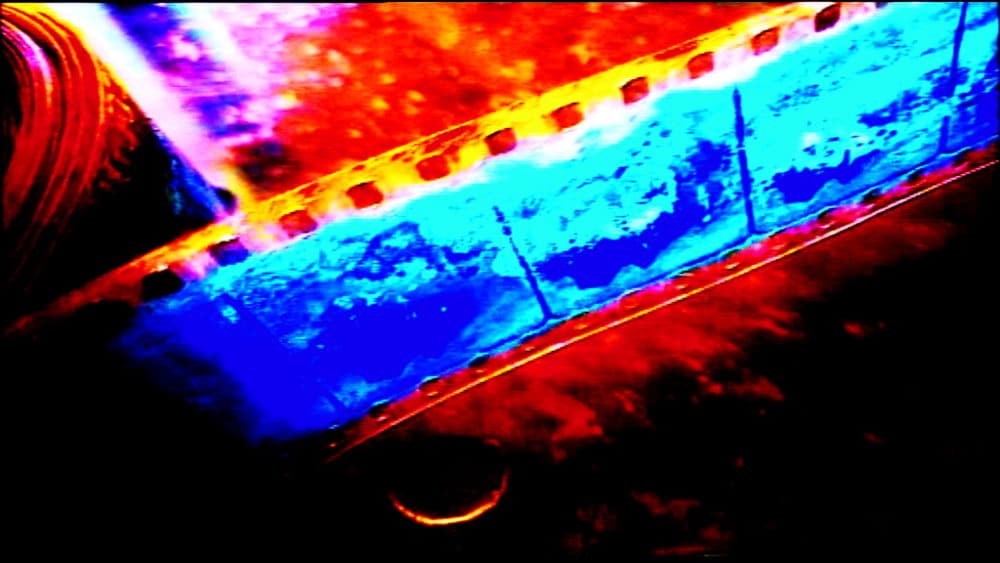 Godard assembled his initial edit on analog equipment, recording off his television using a clunky DVCAM machine so ancient there aren't any available replacement parts, before handing it off to his co-editor and producer Fabrice Aragno to be digitized and tweaked. Together the two sought not to finesse the limitations of the source material but rather to exaggerate and explore them.
Sometimes these pictures have the ragged dissolution of a third-generation VHS dub, and often the aspect ratios pop and buckle a second or two after shots begin. They've overcranked the chromatic settings on a lot of their clips, making the colors super-saturated and distorted as if you're watching an old TV with the tubes about to blow. All these affectations make familiar footage feel strange and new, part of the movie's mission to recontextualize what we're watching.
As best I can gather after only two viewings, "The Image Book" is primarily concerned with the failure of the medium to adequately reflect reality, which is a pretty pessimistic conclusion for a guy who used to bill himself as "Jean-Luc Cinema Godard."
A chapter titled "Remakes" positions flashes of real-life atrocity against glossy Hollywood re-enactments, the atomic anxiety of Robert Aldrich's "Kiss Me Deadly" bumping up against the school shooting in Gus Van Sant's "Elephant." This segment's most breathtaking edit finds the toothy decal on the nose of a pivoting WWII fighter plane segueing seamlessly into the Great White emerging from the ocean in "Jaws."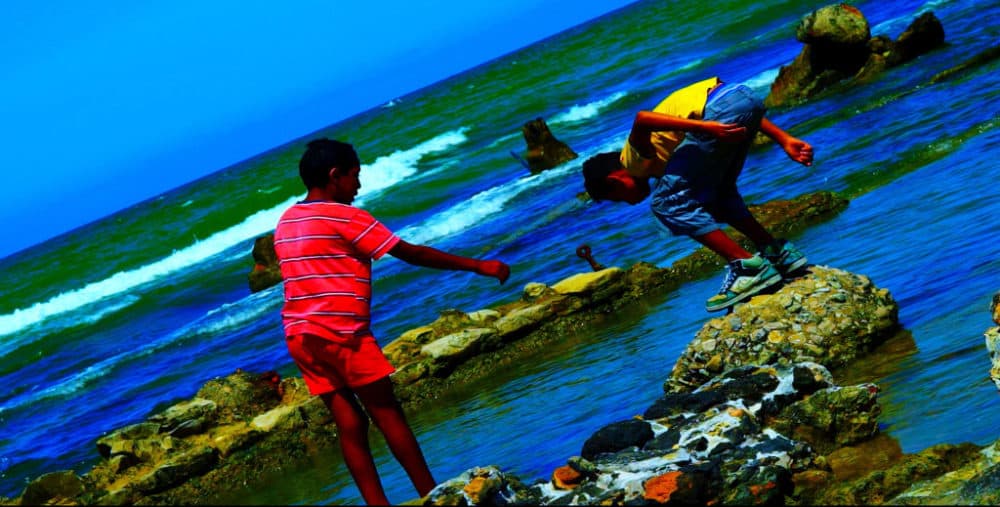 "Only the fragment conveys authenticity," Godard narrates in his tobacco-ravaged rasp. He's quoting Bertolt Brecht, and the soundtrack is wall-to-wall with endless references, citations and snatches of song, only some of them subtitled and a fair number of those teasingly out of sync. The aural assault constantly stops and restarts itself with alarming gaps of silence in between, keeping the viewer continually off balance.
The filmmaker's gloriously mischievous 2014 "Goodbye to Language 3D" — a rare late-career box office hit for the director and something of a crowd-pleaser by Godard standards — carried with it a puckish delight at new possibilities of the form, notably ending with the sound of babies crying as sign of symbolic rebirth. By contrast, "The Image Book" is a far more mournful affair (for starters there aren't nearly as many fart jokes) with the occasional vibe of a Last Will and Testament.
Yet all is not quite hopeless here. By tearing cinema down to its foundations once again, this restless raconteur is, as always, forcing us to look at the familiar as if for the first time. It's an anxious movie imploring us to find new ways of seeing, and to elevate our ambitions. As the finger points, upward.
---
"The Image Book" screens at the Museum of Fine Arts on selected dates from Friday, March 1 through Thursday, March 21. It also screens at the Harvard Film Archive on Friday, March 15 and Sunday, March 17.