At A Dorchester Figure Drawing Workshop, A Celebration Of Queer And Trans Bodies
In a dimly lit cavernous room at Dorchester Art Project, more than a dozen people sit on the floor with charcoals, paintbrushes and pens in hand. They surround a model who strikes poses for the drawers to observe and interpret. For two hours, illustrators ranging from beginner to experienced record their subject on paper.
This figure drawing workshop celebrates queer and transgender bodies.
Tracy Huerta says the workshop series, organized by artist Kal Anderson, first caught their eye on Facebook. Having attended other figure drawing workshops both as a drawer and a model, Huerta said oftentimes people just assumed they were cisgender. But these queer and trans figure drawing workshops were different, they said.
"The fact they center queer and trans people and people of color and different body shapes is something I was interested in drawing and just being in that atmosphere," Huerta said. They've now drawn and modeled during these DAP workshops. "There's a certain respect and understanding and openness to interpreting your body in a different way because people know that the people who are modeling are gender nonconforming or trans."
Anderson's exhibition "The Figure is Queer," which opens March 15 at DAP, is a culmination of the workshops that started last summer. He said the show primarily features submissions from workshop attendees. Those works range from quick sketches done at the workshops to completely finished pieces done outside of the workshops.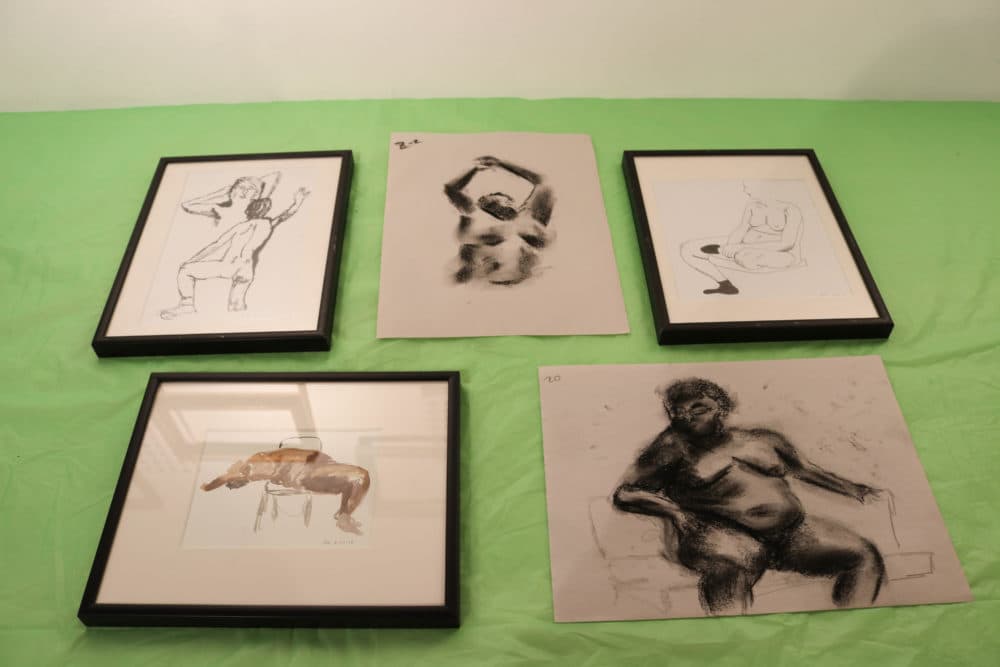 Anderson, who primarily does landscape and seascape paintings, found himself enjoying figure drawing and founded the group to fill the need of a queer and trans inclusive figure drawing space. The monthly two-hour sessions featured a different model, who choose their pose and level of nudity. The model starts with short poses, then longer poses. Attendees bring their own supplies, with many opting for charcoal and pen.
"I find it really important ... to do it in a community," Anderson said. "To see somebody who is non-binary and watch them for two hours or somebody who's fat or black or all of the above. I think it's really powerful to say that someone is worth paying attention to."
Artist Lauren Alindogan, a Massachusetts College of Art and Design graduate, said they enjoy being a part of a group where trans and gender nonconforming bodies are represented, something that is lacking in "mainstream studios." Besides the workshops at DAP, they have also attended smaller ones held in living rooms that are intimate, but having one in a gallery space adds a level of professionalism that these models deserve. Alindogan, whose artwork will be in the upcoming show, said that the queer and trans figure drawing workshops at DAP gave them the opportunity to expand beyond their previous experiences at figure drawing sessions.
"I really appreciated the opportunity at Dorchester Art Project to be like, 'OK, I really have to hunker down and get these details right so it looks authentic to the person I'm depicting.' It's provided me an experience to draw a gender nonconforming body, very distinct facial features of this African-American person I really didn't encounter in other studios in my time at art school or other drawing studios," they said. "It's more likely to happen in a queer and trans and POC-friendly environment."
From a modeling perspective, Alindogan said body acceptance is especially important within the LGBTQ community. "Even within this community we all want to be beautiful and inclusive it still kind of like ends up feeling kind of like skinny, white," Alindogan said. "The act of drawing is like the act of recording... There needs to be more than the skinny idealized image of us. There needs to be a realistic depiction of who we are and how we live." Being comfortable with their bodies and showcasing them is critical in advancing body positivity in the LGBTQ community.
For some, modeling is a way to achieve that. Jory Cherry, a third-year art student at Lesley University, said as a model for one of the sessions, they felt at ease with their body. (Full disclosure: Cherry and I know each other socially.) "I felt comfortable, as comfortable as you could be doing that for the first time. And I understood how hard of a job that it was. I think by doing it myself I gained an even larger respect for it and the ability to be vulnerable in a space like that with your body and also be on your toes in terms of thinking of poses every minute or every five minutes and maintaining those positions."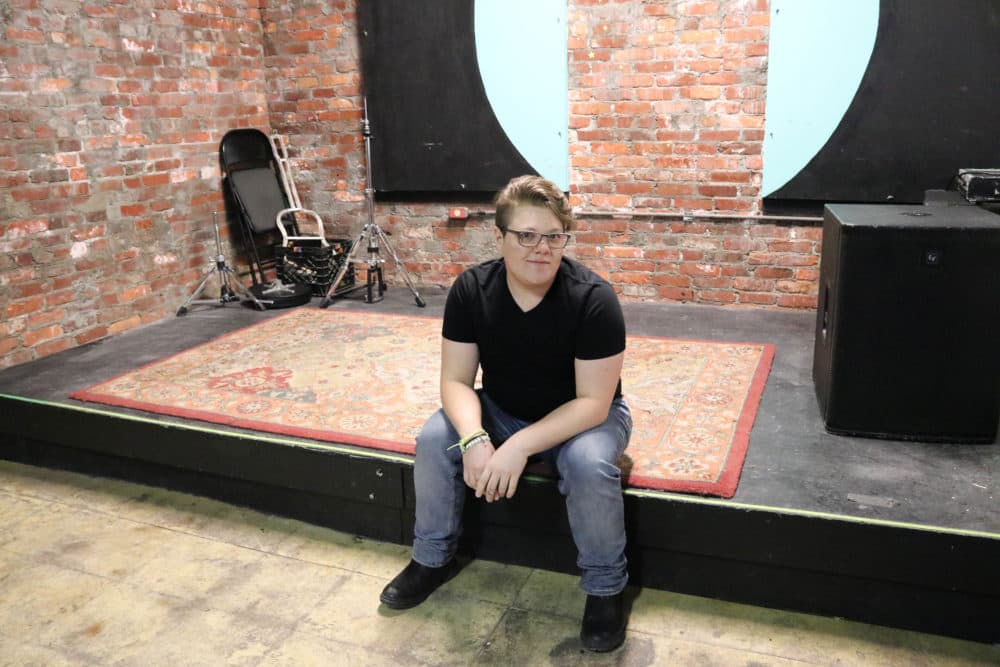 Anderson said while he finds the Boston arts scene pretty queer-inclusive, it is not as POC and ability-inclusive, leaving queer and trans POC and disabled folks behind in some cases. That's why his group is important in a "community care" aspect.
"Is this group going to give people the care and social feeding to be able to do more work outside of this? I think so. Art that is political can teach others and art that is political could be for the target demographic itself," Anderson said. "This event is by queer and trans for queer and trans and the gallery showing will absolutely be open to the public but in my mind it is a celebration of queer bodies for queer folks to give them the energy and the love that we need."