These Bird Songs Are Disappearing From Nature, So This Artist Captured Them In A Sound Installation
The song of the Kauaʻi ʻōʻō, a bird native to Hawaii, is a delicate, flute-like melody. If you listen closely, you can hear a short succession of chirps gliding playfully from lower to higher tones. The Kauaʻi ʻōʻō was last seen on the island of Kaua'i in 1987. Its call, now archived as a field recording, is no longer heard in the wild. Yet this weekend, the Kauaʻi ʻōʻō and 11 other critically endangered or extinct creatures will be heard in "Requiem," a sound installation at the Boston Nature Center in Mattapan.
It combines the noises of birds and frogs, whose sounds have been sourced from field recordings at the Cornell Laboratory of Ornithology and The Amphibian Foundation in Atlanta. "Requiem," which has traveled from Maine to Boston and back again, is a purely auditory experience.
Staged in a large, empty room with four speakers, guests will hear the sounds of 10 birds and two frogs continuously looping on an audio file. The recording begins with one or two animals noises, and slowly builds to a mild cacophony of tweets, chirps, whoops and wood-peckings. Throughout the piece, familiar noises fade out, and new calls are introduced, overlapping and punctuating each other without rhyme or reason.
"It's entirely unpredictable," says Steve Norton, the Maine-based artist and musician who created the installation. "Sometimes it gets very dense and then also falls silent." Norton says these pauses in the audio can surprise listeners. "There have been occasions where people have said, 'Is it over?' It's theoretically never over. It could run until the power goes out."
To the average Massachusetts resident, the animal calls in "Requiem" might sound out of place. This is no walk through the Middlesex Fells or Blue Hills Reservation. Two species in the exhibit, the Ivory-Billed Woodpecker and the Bachman's Warbler, were native to the southeastern U.S and Cuba. Four species, including the Kauaʻi ʻōʻō, were found in Hawaii. The rest are from Panama, Guam, Guatemala, Costa Rica and Mexico. Yet for Norton, his love of birds and frogs began at home.
Throughout his childhood, Norton was surrounded by nature, and he often observed animals from the back porch of his childhood home in Framingham, which neighbored a stretch of woods.
In one memory, Norton recalls his mother imitating the call of the Tufted Titmouse, and coaxing the bird from the forest onto the family's bird feeder. "I grew up as a birder," he says. "When I was a young kid I went out and caught frogs and kept them in a pond in my backyard. They're creatures that I have a strong affinity for. Therefore, I think these sounds are some of the most beautiful sounds on earth."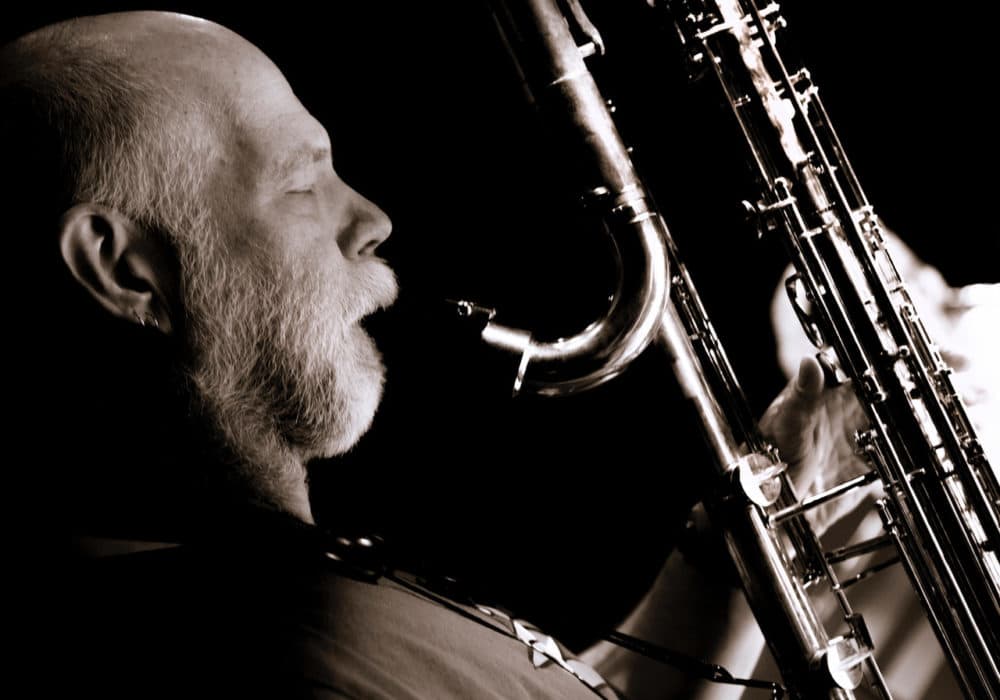 As an adult, Norton settled in Medford and became a musician, while working a day job as a software engineer. His music centered around performance and improvisation, but in 2009, he moved his practice outside and began experimenting with field recordings.
Taking a handheld recorder he used to tape his music performances, Norton captured sounds of his immediate surroundings. "Initially I was wandering around my neighborhood in West Medford recording the sounds of my footsteps, the bus and the train," he says. "After a while I started becoming more interested in trying to get the sounds of what we call nature."
In 2016, Norton decided to leave his day job, and pursue an MFA degree at the University of Maine. At his program, Norton looked for ways to combine his passion for audio with his interest in the natural world. He began reading about extinction, and researching archival recordings of extinct animals while taking an installation class. Norton started working on his sound installation piece in February 2018, and premiered "Requiem" at the University of Maine in May of that year.
After listening to "Requiem," Norton hopes visitors will remember that "all of these species went extinct because of things that we [humans] did." In an informational booklet that is given to visitors, people can read about the fate of each recorded animal. From habitat loss and destruction of food sources to air pollution and the degradation of rainforests, the species in Norton's exhibit became endangered because of changes in their environment. "In many cases it's a byproduct of us wanting to pave over all kinds of tracts of land so we can drive fast, or it's agriculture taking habitat away from wild spaces," says Norton.
Adam Leiterman, a teacher naturalist at the Boston Nature Center, helped bring the installation to Mattapan's bird sanctuary. Leiterman hopes the exhibit will remind visitors of how integral bird calls are to society. Our soundscape — the natural noises and sounds that make up our environment — is irrevocably altered when certain bird species become extinct.
"As the natural world faces challenges," says Leiterman, "we are losing species and ecosystems are being diminished, that soundscape is changing. Once it changes, no matter how badly we feel or how much we want to help, we can't ever change it back."
For Norton, "Requiem" represents "an old, long-standing musical form, it's based on the liturgy for the dead and old church music." An ode to the species we no longer hear in the wild, "it's a lamentation of sorts," he says.
---
"Requiem" opens at Mass Audubon's Boston Nature Center in Mattapan on March 16 at 3 p.m., and runs through March 23 during the center's normal business hours. The exhibit is free and open to the public. On March 16, 20 and 23, artist Steve Norton will be giving presentations about his work. "Requiem" coincides with the Boston Nature Center's Bird Week, which includes additional programming on bird conservation.