Local College Admissions Advisers Say Scam Is Not That Surprising
Play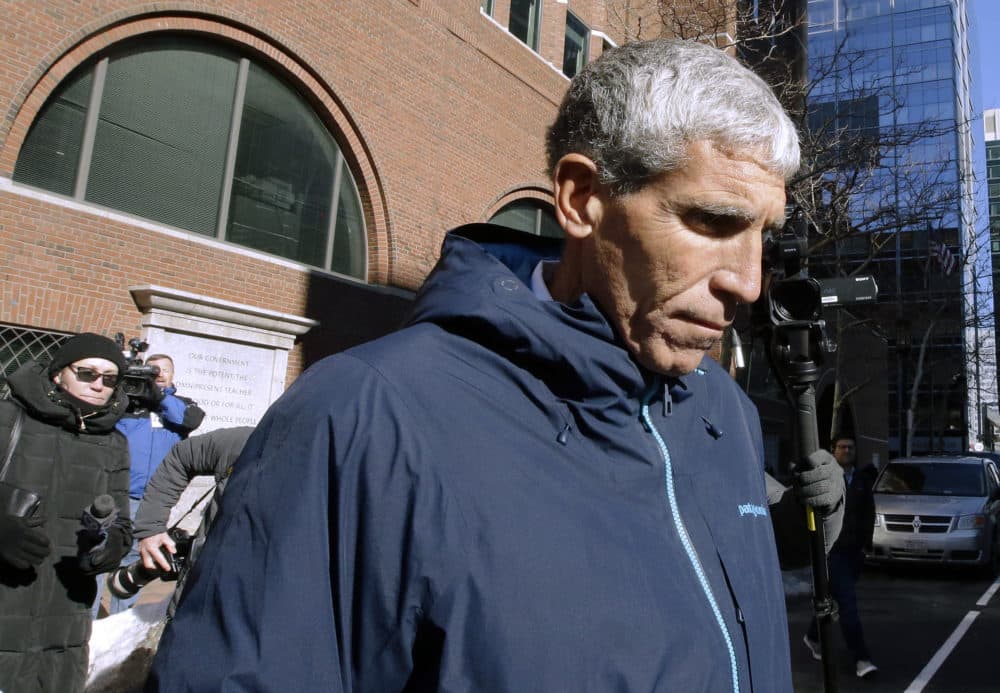 This article is more than 3 years old.
Massachusetts U.S. Attorney Andrew Lelling didn't mince words when describing the college admissions scam led by consultant William Singer, who pleaded guilty.
This, he said, was fraud.
"All of them knowingly conspired with Singer and others to help their children either cheat on the SAT or ACT and/or buy their children's admissions to elite schools," he told reporters at a Tuesday morning news conference.
Law enforcement officials who worked on the case called the scheme a sham that strikes at the core of admissions departments across the country.
But the news didn't surprise a lot of people who work in this space, like Rachel Rubin, a Brookline-based admissions consultant and co-founder of a company called Spark Admissions. She provides students and their families guidance on getting into their top choice schools.
"It's actually been shocking to me that nothing like this has really been at the forefront of the conversation until now," she said.
Rubin says college admissions has become an increasingly stressful and competitive process, adding that she can see how parents might look to desperate measures to get their kids into top-tier schools.
"Parents feel that college admissions, particularly getting into the top five or 10 schools, is just so high stakes that they'll do anything," she said.
Casey Near, the executive director of counseling at Collegewise in Newton, agrees. She argues the college admissions process is not really a meritocracy, and that's a big reason why consulting companies like hers even exist.
Near has long heard of people gaming the system through standardized test scores, as is alleged in this case. But she adds the scope of the current allegations, which also include falsifying athletic accomplishments, goes even deeper.
"The ways in which these people were able to get influence," said Near, "shows the range and ability to corrupt the process."
She adds one result of this scandal could be a shift in how colleges value standardized test scores and how much stock they put in their validity. But at this point in the fallout it's still too early to tell.
A previous version of this story used an incorrect job title for Casey Near of Collegewise. She is the organization's executive director of counseling.
This article was originally published on March 13, 2019.
This segment aired on March 13, 2019.