From Histrionics To Quiet Decency, Here Are Our Favorite Julianne Moore Moments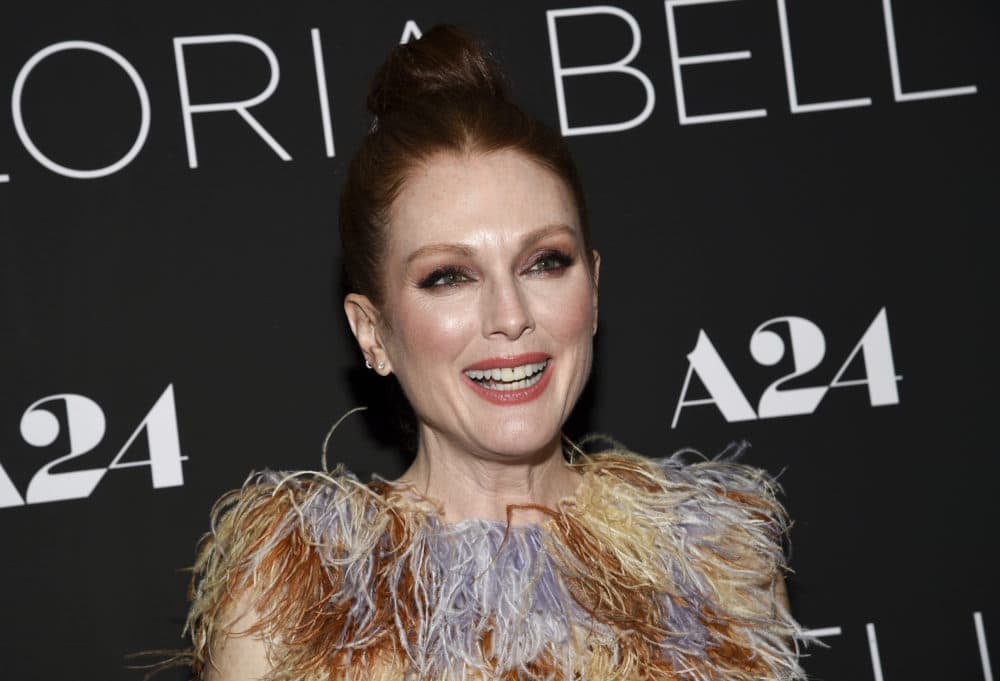 This article is more than 2 years old.
Boston University alum Julianne Moore (CFA '83) is back in town this week, here to collect the Coolidge Corner Theatre Foundation's annual Coolidge Award for original and outstanding contributions to cinema. (Previous recipients include Meryl Streep, Jonathan Demme, Werner Herzog and Michael Douglas.) The Academy Award-winning actress has demonstrated remarkable versatility from the very beginning of her career, when she brought home a Daytime Emmy for playing the dual roles of Frannie Hughes and her British half-sister Sabrina on the afternoon soap opera "As the World Turns." (A good sport about her humble beginnings, Moore returned to the show for a guest appearance shortly before it went off the air in 2010.)
In interviews she often credits a screening of Robert Altman's "3 Women" at the Brattle Theatre for inspiring her to become a film actress, and it was after 10 years of theater and television work that Moore finally landed her big screen breakout role in Altman's 1993 "Short Cuts." She stole the picture out from underneath a superstar ensemble thanks in part to an eyebrow-raising argument with movie husband Matthew Modine, a scene the actress famously played bottomless while trying to scrub a wine stain out of her skirt in the kitchen sink. Much to her occasional chagrin, Altman never tired of telling the press that upon accepting the role Moore had said, "And I've got a bonus for you. I'm a real redhead."
"Vanya on 42nd Street" (1994)
In 1990 Moore joined director Andre Gregory's theater workshop, where a tight-knit group of actors spent several years staging informal readings and rehearsals of Anton Chekhov's "Uncle Vanya" privately and for friends. Director Louis Malle filmed one of their performances inside an abandoned Times Square playhouse with no props or sets. Clad in street clothes and casually chatting amongst themselves between acts, the troupe creates one of the most intimate and emotionally overwhelming theatrical experiences ever captured on film, convincingly conjuring life at Serebryakov's country estate while drinking out of New York deli coffee cups.
Moore won the Boston Society of Film Critics' Best Actress award for her brilliantly counterintuitive performance as Yelena, the professor's idle trophy wife who unwittingly breaks the hearts of every man in the household. She has a sneaky way of playing against Chekhov's dialogue – adapted for this production by David Mamet – undercutting the dramatics at odd moments with an insolent laugh that Yelena wields like a weapon, until we realize too late that it's her last line of defense.
---
"Boogie Nights" (1997)
Moore plays den mother to a hapless gang of misfits, addicts and abuse victims in writer-director Paul Thomas Anderson's sprawling, deeply empathetic epic about the porn industry crashing and burning in a cocaine frenzy when the '70s became the '80s. As aging adult film star Amber Waves, Moore's the supportive matriarch of this fractured surrogate family, using sex and drugs to desperately try and fill the void created when her own child was taken away.
She scored her first Oscar nomination for this massively demanding role, which pivots from pathos to one of the funniest coke freak-outs in non-Scorsese movie history. (She also can't be commended enough for Amber's studiously terrible acting during the porno shoots.) It is here that Moore cemented her reputation as the best crier in modern cinema – a talent Anderson called upon again for his even more ambitious 1999 follow-up "Magnolia," in which the actress spends her every onscreen moment in some stage or another of hysterical sobbing.
---
"Far from Heaven" (2002)
The trickiest performance of Moore's career can be found in this painstaking genre pastiche from her frequent collaborator Todd Haynes, with whom she also worked on 2017's "Wonderstruck," 2007's "I'm Not There" and their chilling, 1995 indie breakout "Safe." In this heartfelt homage to the Technicolor melodramas of director Douglas Sirk, Moore stars as a 1950s Connecticut housewife whose picture-perfect existence is shattered when her husband (Dennis Quaid) reveals his homosexuality and the whole town turns on her for seeking solace in the company of her African-American gardener (Dennis Haysbert).
Haynes meticulously recreates the elaborately costumed, Old Hollywood aesthetic with no regard whatsoever for what modern audiences consider realism, shooting on stagebound sets with studio lighting and a florid, all-timer of a score by Elmer Bernstein. The whole thing could have so easily tipped into self-parody or camp, were it not for Moore anchoring our emotions with a beautifully calibrated turn that brings enormous depth of feeling to the pre-Method mimicry. She makes all this artifice feel almost unbearably real.
---
"The Kids Are All Right" (2010)
Despite eminently quotable work as an artsy heiress in the Coen brothers' cult classic "The Big Lebowski" and a recurring role as Alec Baldwin's accent-mangling old girlfriend from Waltham on "30 Rock," Moore gets surprisingly few chances to play comedy. (I guess that's what happens when you're too good at crying.) So director Lisa Cholodenko wrote the character of Jules specifically for her — the name's a hint — in this wry, winningly raunchy farce, designing the role around Moore's physical comedy chops and earthy approach to onscreen sexuality.
As one half of a married pair of Earthy-crunchy helicopter moms (Annette Bening plays her partner) Moore is already suffering a mid-life crisis when the kids look up their sperm donor and discover he's a hunky organic farmer played by Mark Ruffalo. Some of the lifestyle satire is already dated, but Cholodenko is the only contemporary filmmaker making sex comedies in which sex looks like it's actually fun. Gracelessly clomping around in her gardening boots while trying to conceal her erotic abandon, Moore's shout of "Well, HELLO!" upon unbuttoning Ruffalo's jeans is one of the decade's most hilarious line readings.
---
"Gloria Bell" (2019)
When asked to choose a film to screen as part of her Coolidge Award presentation, Moore selected this unassuming little gem that really should have done more business when it opened back in March. Unlike a lot of her showier, more histrionic roles, the title character exhibits this actress' gift for quiet decency as a flawed, funny and altogether regular woman looking for a second chance at love on the north side of her fifties. The film's final four minutes are like a crash course in Moore's expressive gifts, cycling through an entire movie's worth of emotions while dancing by herself to Laura Branigan's "Gloria." No single clip can do justice to her enormous range, but this isn't a bad place to start.
---
Julianne Moore will host the Coolidge Corner Theatre's screening of "Gloria Bell" on Thursday, April 24, at 2 p.m. and will accept the Coolidge Award during a conversation about her career that evening at 8.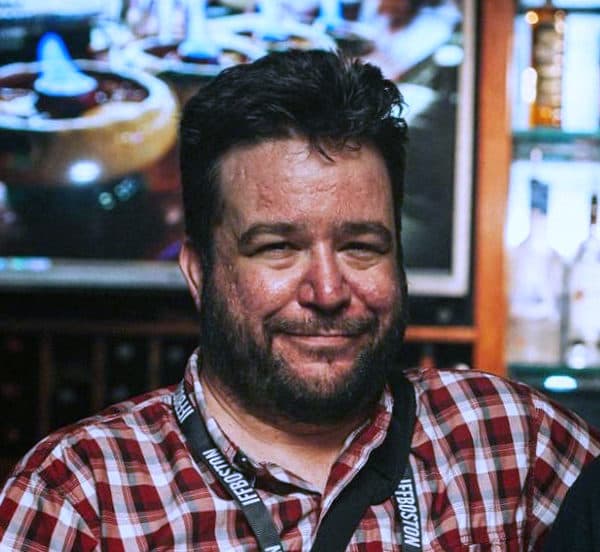 Sean Burns Film Critic
Sean Burns is a film critic for The ARTery.