Amid Protests, LBJ's Daughters Christen Warship Bearing His Name In Maine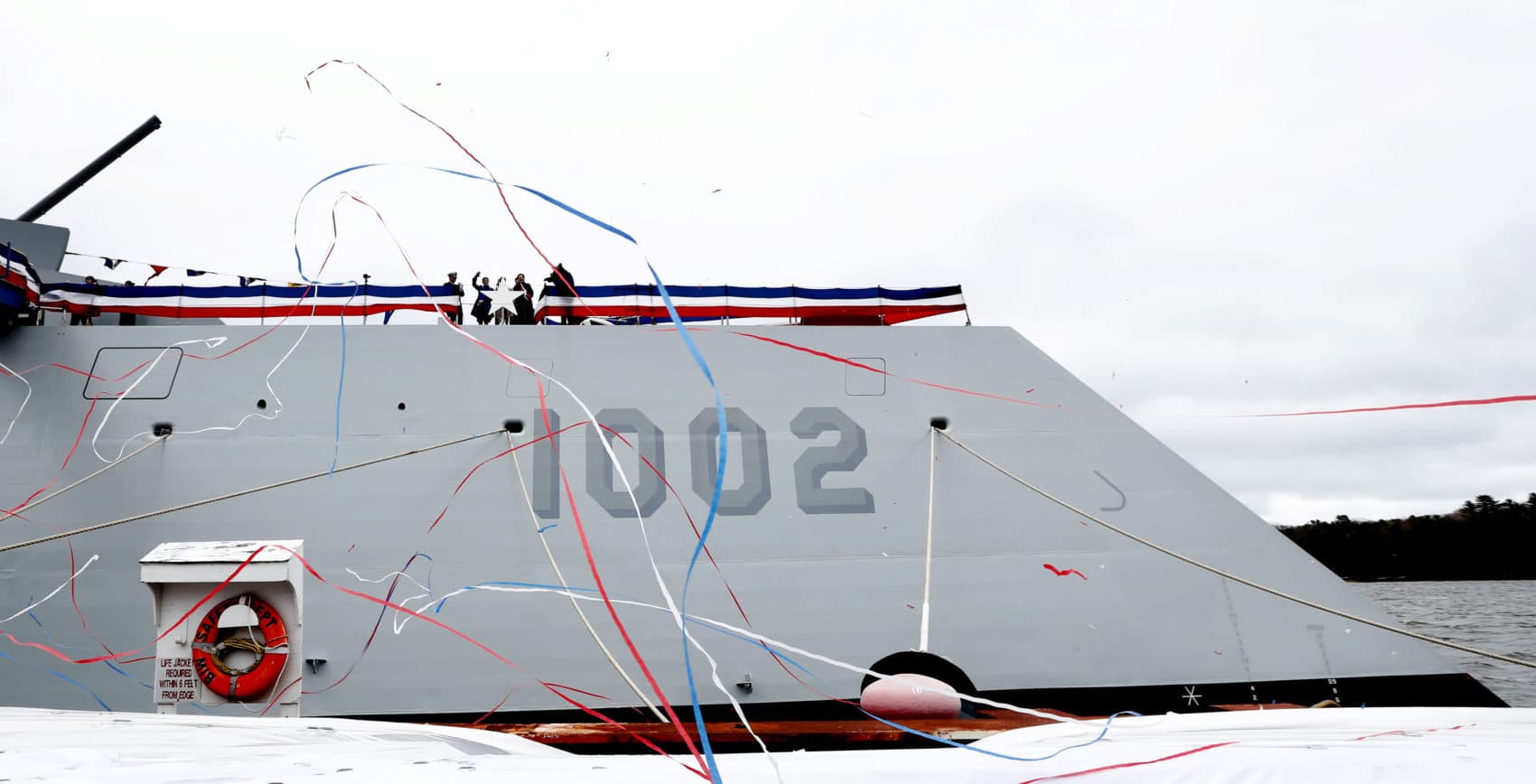 This article is more than 3 years old.
Former President Lyndon B. Johnson's daughters christened a stealthy warship that bears his name by smashing bottles of Champagne on it Saturday.
Lynda Bird Johnson Robb said her father would have been honored to have his name on a futuristic ship because he was always looking ahead to the future.
She and her sister, Luci Baines Johnson, were joined by other family members at the ceremony at Maine's Bath Iron Works, where several peace protesters who blocked the road in front of the shipyard were arrested before the ceremony.

The 610-foot warship is the last in a class of three ships that are the largest and most technologically sophisticated destroyers built for the U.S. Navy.
The Lyndon B. Johnson will undergo further outfitting and sea trials before it's commissioned into service.