Consent Laws Fail To Protect Patients And Detainees, Lawmakers Say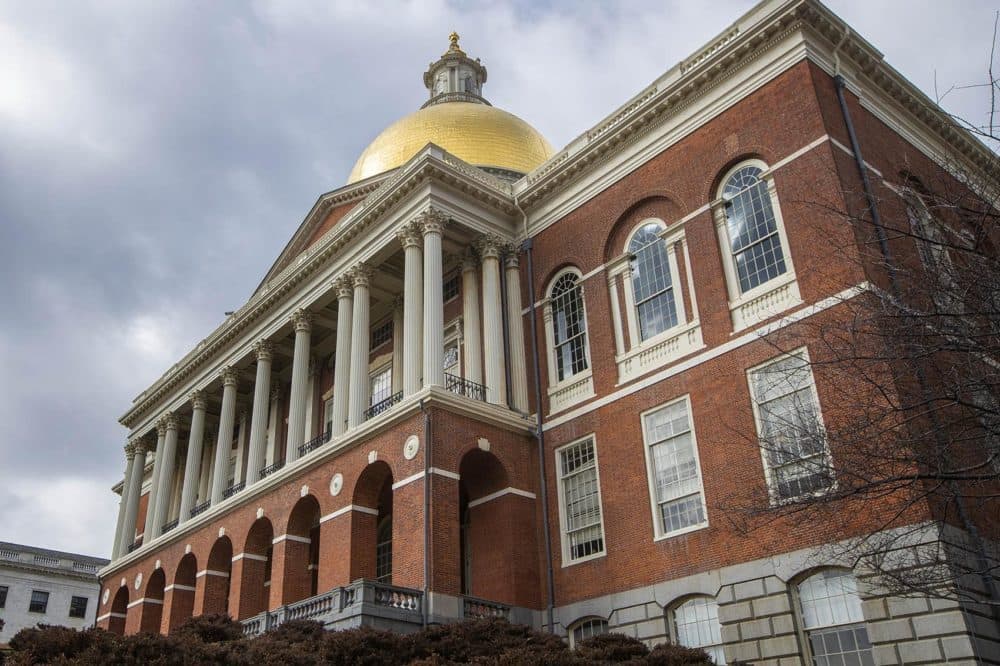 Warning that existing state law leaves dangerous loopholes, some lawmakers are pushing to crack down on cases of sexual assault involving medical and law enforcement professionals that they say misuse consent.
Several bills on the topic contributed to a packed agenda at Tuesday's Joint Committee on the Judiciary hearing, where sponsors argued that further action is needed to punish abusers who exploit their professional status to take advantage of victims.
One measure filed by Rep. Kate Hogan and Sen. Bruce Tarr, would explicitly outlaw sexual misconduct by doctors, nurses and other providers who claim that the act was done for a legitimate medical purpose. Prosecuting those cases today can be challenging, advocates say, because of an existing loophole in which abusers claim they had consent to perform the procedure.
"This is a very frustrating issue for us when someone comes to us and says they've been sexually assaulted by their doctor or health care provider and, because they consented to the touching, believing it to be part of their treatment, we cannot go forward," said Middlesex County District Attorney Marian Ryan, who has made the bill a key focus.
Mothers seeking fertility treatments have often experienced assault under these circumstances, Ryan said, as have athletes. She did not explicitly reference the case, but last year, a former USA Gymnastics team doctor was found guilty of abusing more than 150 girls in his professional role and was sentenced to up to 175 years in prison.
The legislation would add a section to state law calling for specific punishments for medical professionals who claim a patient needs a specific treatment, acquires consent, and then uses those pretenses for sexual misconduct. Violation of the new law would carry up to five years in jail for indecent assault and batteries and up to 20 years for rape.
"The headline has become all too familiar in a place where a patient should be able to count on their safety, such as a doctor's office," Hogan said. "Their trust is abused by doctors responsible for their care, and currently, state law is powerless to protect these patients, shackled by an archaic definition of consent that condones rather than condemns."
Another loophole-targeting bill lawmakers pushed Tuesday would expand sexual assault protections for individuals in the custody of law enforcement. Penal and correctional officers are barred from sexual activity with prisoners, but that statute does not directly extend to police officers and other officials who have the capacity to make arrests, according to Rep. Kay Khan.
Khan's bill would clarify that discrepancy by making it illegal for any officer to engage in sexual relations with anyone currently being detained. The ban extends even to cases in which the officer might claim the detainee agreed to the act: similar to the current statute for correctional officers, the legislation holds that individuals under arrest are incapable of giving sufficient consent to a law enforcement officer.
Speaking in support of the proposal, Khan cited several cases in recent years in which rape and sexual assault charges against court and police officers were dropped. In one instance in Salem, she said, a police officer was found guilty of indecent assault and battery but cleared of rape.
"After researching this issue in greater detail, it became alarmingly clear that the Commonwealth's weak custodial sexual misconduct laws are failing victims," Khan said. "It is my hope that this legislation will eliminate any ambiguity around issues of custodial consent, hold abusers accountable and help survivors feel more empowered when they come forward."
---
Resources: You can reach the National Sexual Assault Hotline at 800-656-HOPE (4673). You can also visit online.rainn.org to receive support via confidential online chat.