'Appalled' By Decades Of Sexual Harassment, Harvard Will Begin Investigation Into University's Culture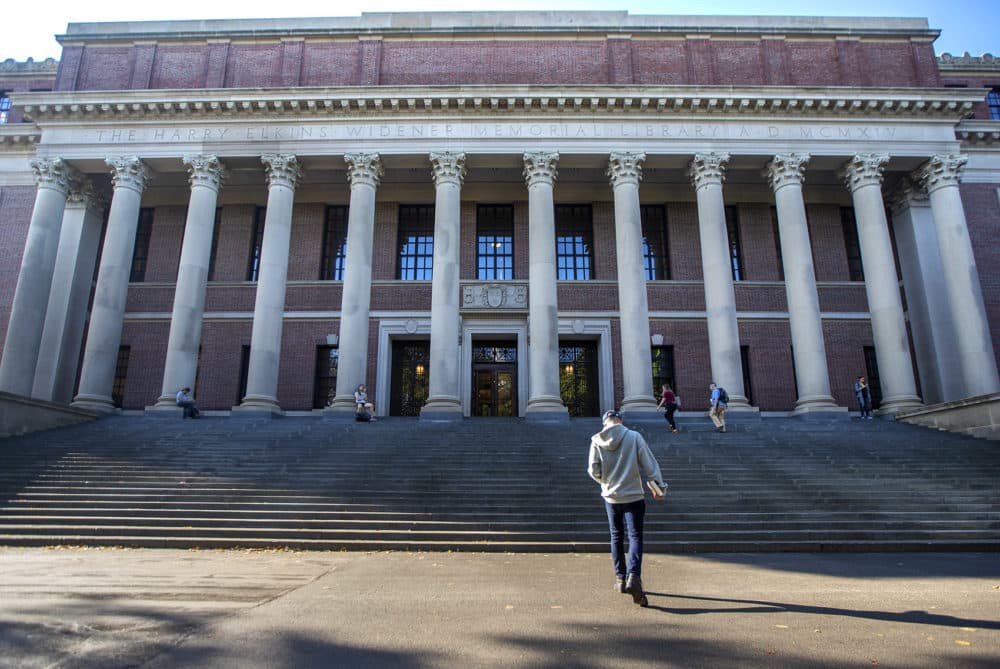 This article is more than 2 years old.
Officials at Harvard said Thursday that a tenured professor of political science engaged in a 40-year pattern of sexual harassment.
Claudine Gay, dean of Harvard's faculty of arts and sciences, wrote in a letter to the community that she was "appalled" by the findings of an internal investigation into the behavior of Jorge Domínguez, and was "heartbroken" by the toll his behavior took on female students and colleagues over the course of decades.
She did not specify the misconduct found. Domínguez retired suddenly last year as allegations surfaced.
As a result of those findings, Gay wrote, Domínguez will stripped of his emeritus status and barred from campus.
In a separate letter to members of the school's government department, where Domínguez taught, Harvard President Lawrence Bacow announced an external review — one that will ask whether and how the university's culture discourages reports of sexual harassment or, having received them, allows harassment to continue unchecked.
The report will also interrogate, in Bacow's words, how Harvard can make "promotional decisions … with a proper understanding of reports or allegations of misconduct."
Scandal has surrounded Domínguez since February 2018. That was when reporting in the Chronicle of Higher Education found that Dominguez was one of the first members of the Harvard faculty to be censured for sexual harassment in the early 1980s after repeatedly forcing himself upon a younger colleague.
As allegations quietly accumulated, Domínguez continued to serve as one of Harvard's most prominent political scientists. He advanced into administration in 2006, as vice-provost for international affairs.
Some student-activists first called for an external review shortly after the publication of the Chronicle article. They have praised Bacow and Gay for taking strong next steps after a long investigation.
But one outspoken doctoral candidate, Sophie Hill, wrote on Twitter that any external review must take the broadest possible look at the institutional climate on matters of sexual harassment.
And Andrew Leber, another graduate student who has spoken out about Domínguez, said, "I don't think, if it's limited to what went wrong in the government department, that would be sufficient."
As a white man, Leber noted with dismay that the work of instilling equality and safety in university culture "often falls to people who are already disadvantaged," and that that activism "takes important hours out of a graduate student's life, which can be quite stressful" already.
He applauded the activists — many of them women and minorities — who insisted on, and won, an official response to the Domínguez case.