'Babylon' Is Getting Its American Release 39 Years Late — And The Racial Tensions It Portrays Are Still Sadly Relevant
This article is more than 4 years old.
A Jamaican son of "Saturday Night Fever," director Franco Rosso's electrifying "Babylon" is having its extremely belated American theatrical release both 39 years late and depressingly right on time. The film — which originally premiered at the 1980 Cannes Film Festival and went out to British cinemas with an X rating — has been widely bootlegged for decades among reggae lovers, though much diminished by the muddy quality of VHS dubs and the occasionally impenetrable patois spoken by its characters.
Punk rock chronicler Vivien Goldman famously wrote that "Babylon" was "too hot" for the New York Film Festival to handle, its U.S. release scuttled for "being too controversial, and likely to incite racial tension." But a beautiful restoration supervised by cinematographer Chris Menges has at long last been making the rounds stateside. (There are even subtitles for the slang.) Rosso's rough-and-tumble portrait of immigrant life in the slums of Thatcher's England screened at the Coolidge Corner Theatre this past March and is running at the Museum of Fine Arts through the rest of this month. I wish to God it weren't still so timely.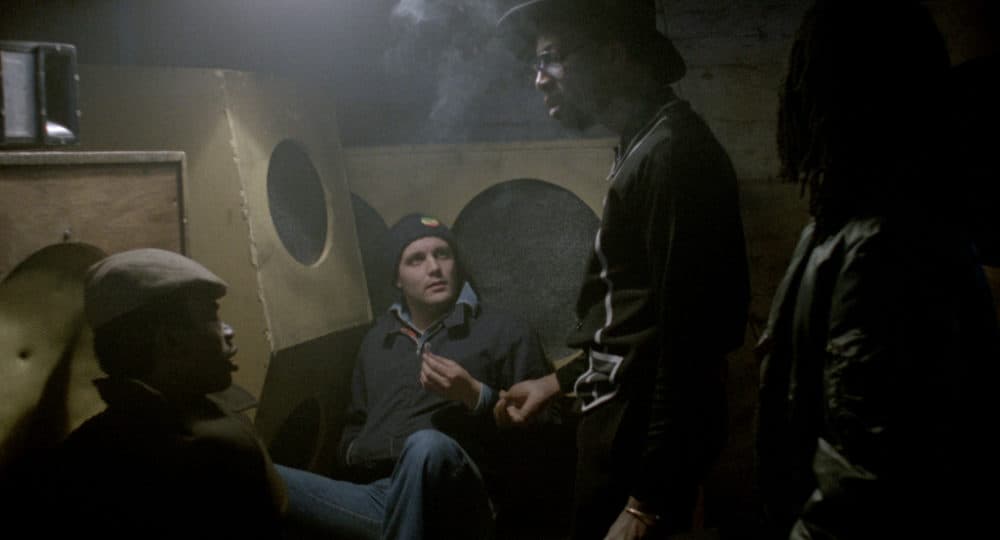 Brinsley Forde (guitarist from the reggae group Aswad) stars as Blue, a young man struggling to find his way in the pits of Brixton, surrounded by sneering bigots, pig-headed police officers and the "populist" thugs of the National Front. He just lost his crummy job at a local garage and his perennially pissed-off stepfather has had it up to here with this generation and their dreadlocks and ganja. Blue and his buddies put all their passion and energy into sound-system clashes, a precursor of rap battles in which dueling musical outfits compete for street cred in the dancehalls.
These young men pal around busting chops and chasing girls in the funny, foolhardy manner of young men in movies from Fellini's "I Vitelloni" to Scorsese's "Mean Streets." And for a good half of its running time, "Babylon" has a pleasingly anecdotal, slice-of-life quality. We can't help but be charmed by the antics and petty thievery of these small timers putting on airs. (My favorite is the music producer who pretends to make long distance phone calls to Jamaica as a display of affluence, when he's really calling the record store down the street.)

We hang around with Blue's friends like Lover (Victor Romero Evans) who went and proposed to his girlfriend — presumably so he could sleep with her — and now is too frightened to tell his mother he's getting married. The ensuing engagement party at which the formally attired, white rum-sipping in-laws passive-aggressively snipe at these longhaired hoods could be a crackerjack short film in its own right. In scenes like these, "Babylon" put me in mind of director Philip Kaufman's great 1979 adaptation of Richard Price's "The Wanderers," and the two movies share a similar sight gag involving misspelled graffiti.
Beefy, the phonetically-minded painter of said gaffe, is played by young Trevor Laird as the kind of guy who was seemingly born being the butt of everyone's jokes, but there's a danger developing behind his eyes to which this backslapping crew is oblivious. Blue's best friend Ronnie (Karl Howman) is the only white guy in the gang. He's an obvious autobiographical stand-in for the director, an Italian immigrant who fell into the reggae scene upon arriving in London, and one of the film's saddest scenes is when Ronnie learns the hard way that he'll always be an outsider, even among friends.
The tensions in "Babylon" rise imperceptibly at first. Watching the movie is kind of like being the proverbial frog in boiling water, and by the time you realize how hot it's gotten, you're already cooked. Those dopey bottle-tossing racists from the National Front might be idiots, but they're hardly harmless. Meanwhile, the cops will rough you up simply because they don't like the looks of you, and heaven help you if you try to run away. That just gets their adrenaline going.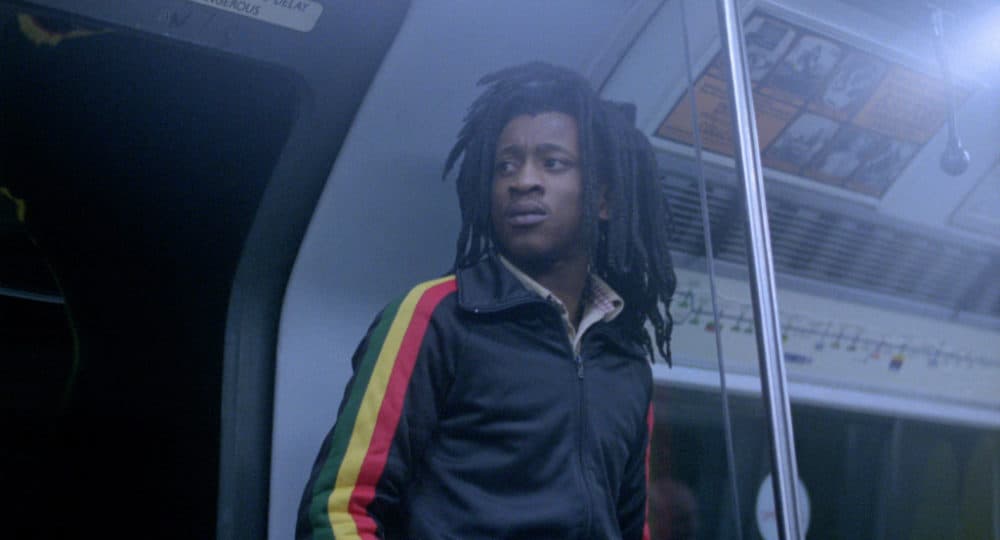 Suddenly there's violence — or at least the threat of it — spilling out of every encounter. Blue can't even have a quiet night out at a video arcade without becoming an unwitting accessory to a brutal hate crime. Sometimes we feel a heavy hand in the plot department guiding the character's compounding misfortunes, but there's no question that "Babylon" comes from somewhere painful and true. The most shattering moment finds our protagonist riding the tube, glancing around to notice all the other passengers regarding him with fear or disgust. How horrid it must feel to be so unwelcome in your own hometown.
Menges (who five years later won an Oscar for shooting "The Killing Fields") caresses these trash-strewn sidewalks and housing-project flats with a supple, painterly light that somehow doesn't diminish the sense of street-level urgency. Dennis Bovell's soundtrack soon became the stuff of legend, and though the film has fewer musical performances than one might expect from its premise, that last one sure is a doozy. "Babylon" has a gasp-inducing final shot. It hangs in the air deliberately unresolved, like the racist hatred and police brutality that plague our communities still.
---
"Babylon" screens at the MFA from Wednesday, May 22 through Friday, May 31.