U.S. Trade War With China Could Cost GE As Much As $500 Million This Year
GE Chief Executive Larry Culp said Thursday that the U.S. trade war with China will cost his company an estimated $400 million to $500 million this year.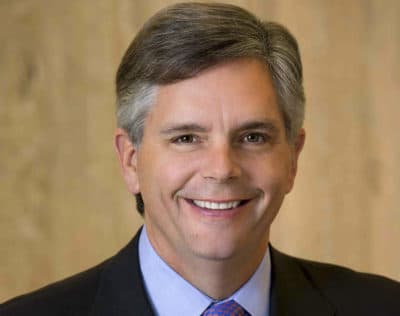 Speaking at the Bernstein Strategic Decisions Conference in New York, Culp added that the effect of escalating tariffs was "baked into" Boston-based GE's 2019 outlook and is not a surprise.
Still, Culp's estimate is notable because GE has not quantified the cost of tariffs in recent financial reports. In an annual report to the Securities and Exchange Commission in February, for instance, GE said that "new U.S. tariffs on certain types of medical equipment and components that we import from China have resulted in increased costs." The company also said that "price increases associated with additional U.S. tariffs imposed on China could negatively affect demand" in its transportation business. In both cases, however, GE did not say how great the additional costs would be.
GE did estimate the cost of the trade war at $300 million to $500 million in a March presentation to investors. Culp's remarks on Thursday indicate the company now expects the toll to be in the upper half of that range.
At $400 million to $500 million, the price of the trade war in 2019 would be higher than the estimated price last year. Culp's predecessor, John Flannery, pegged the 2018 cost to GE at $300 million to $400 million.
GE draws 7% to 8% of its revenue from China, Culp said Thursday.
Culp offered a nuanced take on the trade war. One one hand, he said GE has "a longstanding public record of being for free and fair trade." On the other, Culp validated the Trump administration's complaints about China's trade policies.
"We think that some of the concerns here that are clearly front and center around access and technology transfer and IP protection are real, and would like to see some sort of arrangement in that regard," Culp said.
This article was originally published on May 30, 2019.