Ortiz Has 3rd Surgery, For Complications Resulting From Gunshot Wound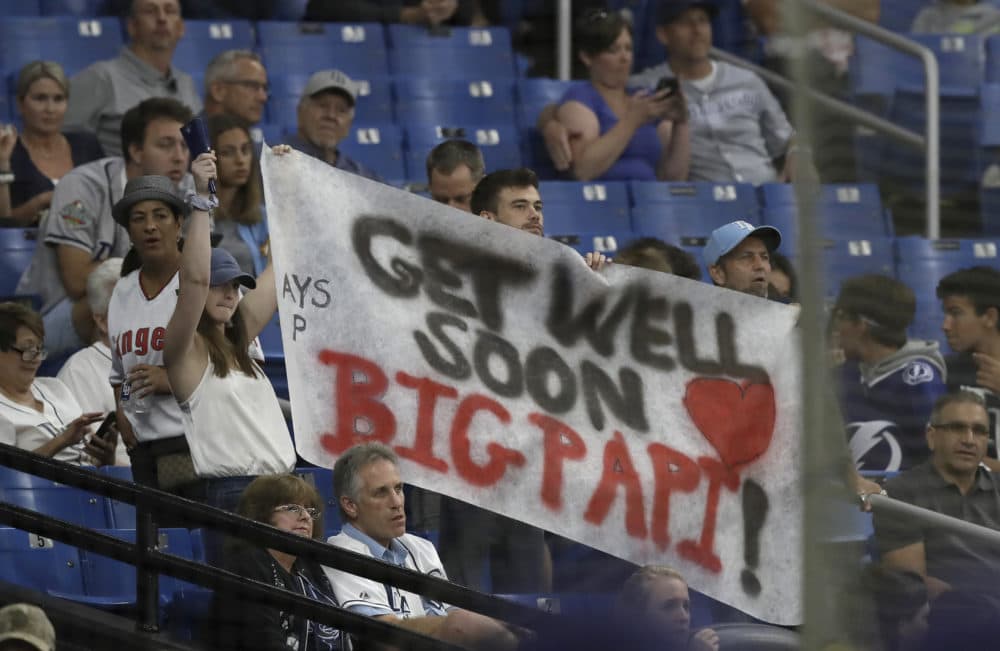 This article is more than 3 years old.
David Ortiz underwent a third surgery earlier this week, the Red Sox said Thursday in a statement released on behalf of his wife.
Tiffany Ortiz said the former slugger is recovering well and "in good spirits" at Massachusetts General Hospital after the surgery, which was for complications resulting from his gunshot wound.
Ortiz was shot at a bar in his native Dominican Republic last month. He has not been seen publicly since then.
Authorities have said that they do not believe he was the intended target of the shooting, but was mistaken for another man. At least 14 suspects have been arrested in connection with the incident, including the so-called "mastermind" who ordered a hit on his cousin.
The former power hitter has already had his gallbladder and part of his intestine removed in the aftermath of the injury.
He was transferred to the Boston hospital on June 10, the day after the shooting, and has been recovering there ever since.
"We continue to be incredibly appreciative of the kindness and compassion shown to David and to our entire family during this difficult time," Tiffany Ortiz said in the statement.