For This Boston Bassoonist, Contributing To 'The Lion King' Soundtrack Was Acknowledgement That Representation Matters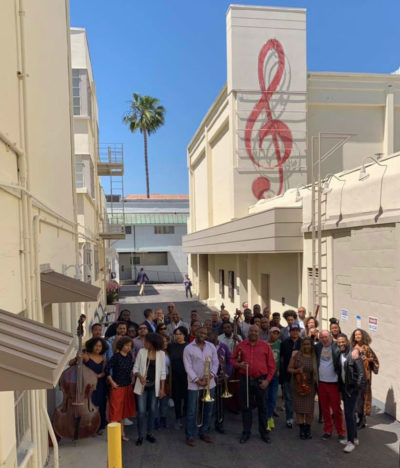 Lecolion Washington had never worked on a film score before, but his first visit to the Sony Studios lot in Los Angeles, sharing a campus with Hollywood types like Quentin Tarantino and Don Cheadle, gave him flashbacks.
"I felt like a freshman in high school again, where I'm like, 'Oh my god, that's the quarterback!' " he says. " 'He's going to play [Division 1] football, and he said hi to me!' "
An accomplished classical bassoonist based in Boston, Washington was invited to be a part of the orchestra that gave life to Hans Zimmer's score on Disney's photo-real remake of "The Lion King."
Hans Zimmer sought the predominantly black Re-Collective Orchestra, which caught attention for its philharmonic rendition of "Black Panther's" "All The Stars" last year, to perform the score. Washington hadn't been a part of that original viral ode to Wakanda, an impressive albeit limited chamber effort. But "The Lion King" demanded a robust woodwind section to complete its full symphony orchestra, so violinist Stephanie Matthews asked her friend to lend his bassoon to the team of world-class musicians. Over eight days in April, they would help create the sonic landscape accompanying the movie-going world's return to Pride Rock.
The project was in keeping with Washington's longtime aims to unlock the transformative power of equity, diversity and inclusivity in music. "Oftentimes in the arts people believe that the art matters and the artist doesn't," he observes. "We have this idea a lot of times that it doesn't matter who the people are as long as they can play. That's partially true, but not completely." "The Lion King" assignment felt like an acknowledgement that who makes art, and the stories they bring, holds as much value as the art itself.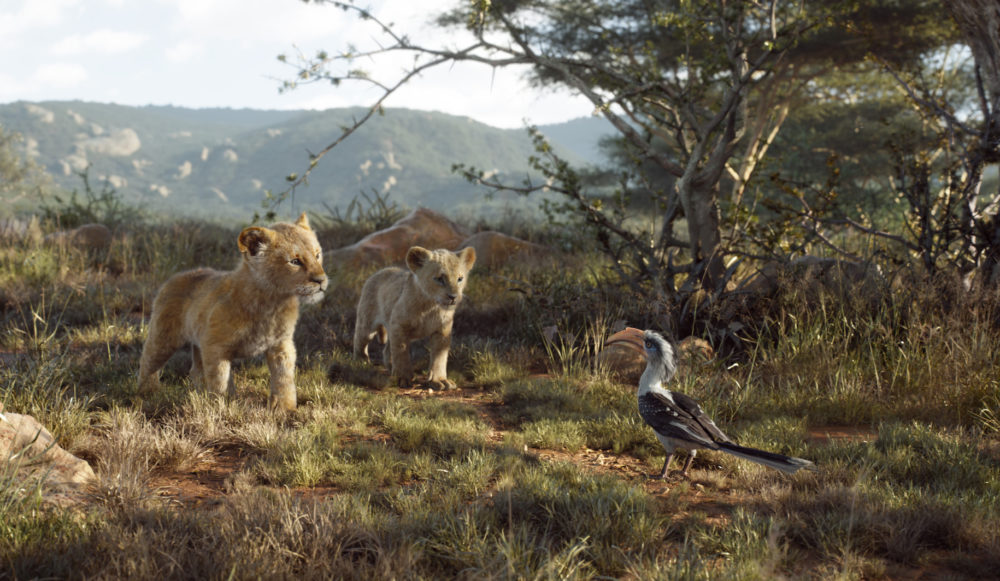 A former associate professor of bassoon at the University of Memphis, Washington moved to Boston in 2017 to take over as executive director of the Community Music Center of Boston, a South End nonprofit dedicated to equitable access to music instruction and arts experiences. In operation since 1910, CMCB today is the largest provider of arts education in the Boston Public Schools and aids music therapy initiatives at health care facilities.
The organization aims to go beyond optics and draws audiences in order to develop more young musicians. "Institutions have to recognize that relevance is something that matters," he says. "Where they're doing their art, how they're doing their art — those have roles to play in how people engage with it."
The music program's strategy has been to invest in communication and build relationships through direct outreach. "Being someone who came from a community like Roxbury," Washington, who grew up outside Dallas, says, "I can understand that, how you can be fairly skeptical. 'You want something from us, if we talk to you then we're going to allow you to get some grant to be able to do some work as a proxy for us, but are you really in it with us?' " Connecting with the community has been integral to his approach so far. He also is interested in putting resources behind a physical space.
He acknowledges how important access is when it comes to classical arts, citing difficulties moving from a university music student to a career musician because he wasn't able to afford a bassoon. With prices that start in the tens of thousands of dollars, the cost would have been prohibitive without the assistance of a patron who noticed him studying with the world-famous New York Woodwind Quintet.
"I won every one of my concerto competitions on that bassoon. I won every one of my jobs on that bassoon," Washington says. The check only came with two conditions: If he were ever to play Carnegie Hall, he would have to get her tickets (he did), and when an opportunity arose, he needed to pay the kindness forward, which motivates the work of the organization he leads today.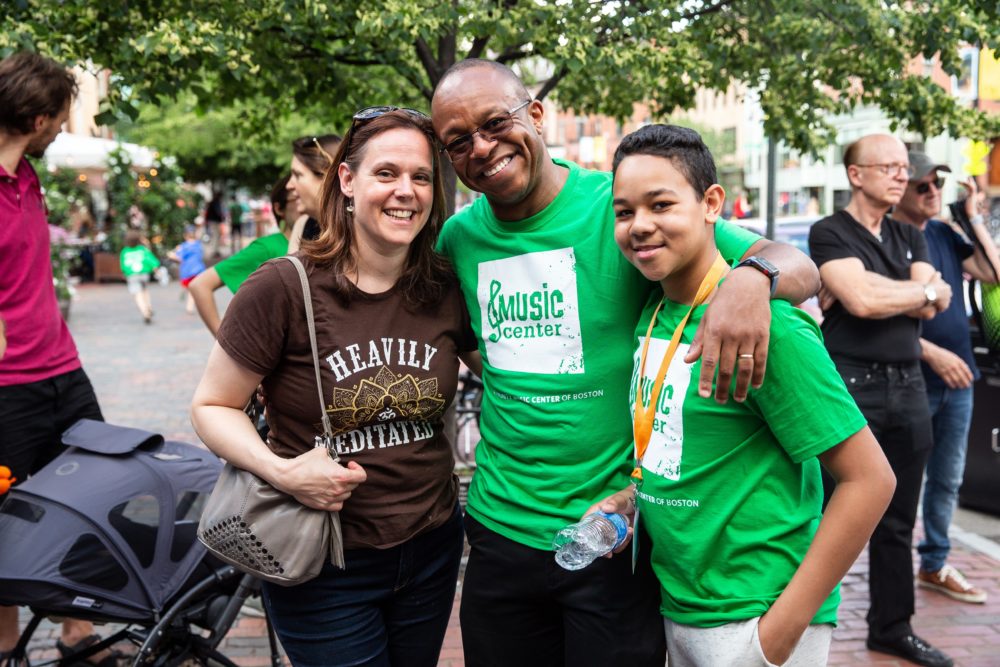 For an artist keen to the power of cultural relevance, as well as a father of two young boys, contributing to a motion picture like "The Lion King" was a rare culmination of dedication that spanned three decades. The project was also a departure. For most of Washington's career, singular concert performances had been the center of his creative world. Here, the job was to give the filmmakers a suite of takes from which to compose the ultimate work, which would have a resounding permanence. "For the rest of the life of this thing, [what] we created is it," he says.
A steady and friendly presence around the recording studio, director Jon Favreau impressed Washington. And while the bassoonist brought little nostalgia to the film, having already been a college student when the original debuted, what he previewed during the recording left him floored.
"The Lion King" soundtrack, which mixes famed composer Hans Zimmer and the Re-Collective Orchestra with pop luminaries like Beyoncé and Donald Glover, is currently streaming, with the film coming to theaters next week. When they hear it, Washington is confident audiences will be as impressed as he was. "The writing is good, the orchestration is really good, and the level or artistry of the musicians is extremely high. And you can hear it, across the board."
Listen closely to the instrumentals and you'll not only hear the practiced expression of skilled musicians, but also their experience.
"Each artist brings their selves. They bring their whole selves to the art. And the more perspectives you have," Washington says, "the more colors overall that there are in the art, because you have a wider palette."