Facing Serious Challenges, Hampshire College Selects New President
The financially struggling Hampshire College in Amherst, Massachusetts, has named a new president. Edward Wingenbach comes from Ripon College in Wisconsin.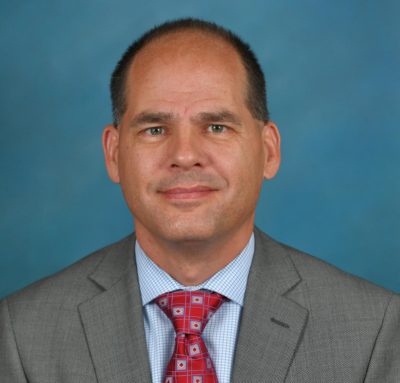 This last semester, Wingenbach got a taste for leading a small liberal arts college, serving as acting president at Ripon while its president was on sabbatical.
He's held leadership positions at the school since 2015, and before then at the University of Redlands in southern California.
In a statement, Wingenbach said he believes it's his charge to help "reinvigorate [Hampshire's] proud legacy of innovation."
To do that, Wingenbach will lead a fundraising campaign with a long-term goal of $100 million. He also needs to rebuild the school's student body, which will have dropped by half, to about 600, this fall.
"It's time to put Hampshire back on your college tour list," Wingenbach said. "Come visit this summer or fall."
Facing financial problems, Hampshire this winter considered merging with another institution. The plan met strong resistance from faculty, students and alumni. That controversy led to the departure of President Miriam Nelson, who lasted just nine months.
Interim President Ken Rosenthal, who has focused on keeping Hampshire independent, will stay on through August to help with the transition.
This story was originally published on New England Public Radio.