Today's Weather: A Cool, Rainy Break From The Heat
Showers and some heavier downpours rolled through the region last night and will continue the first part of today. A frontal system is stuck to our south and waves of low pressure are riding along it. This boundary divides relatively comfortable air from the hot and humid conditions we experienced over the weekend.
The good news — if you're looking for more reasonable summer conditions — is that this boundary will stay to our south for several days. Once the showers end today, clearing will take place and we are looking at several beautiful days ahead.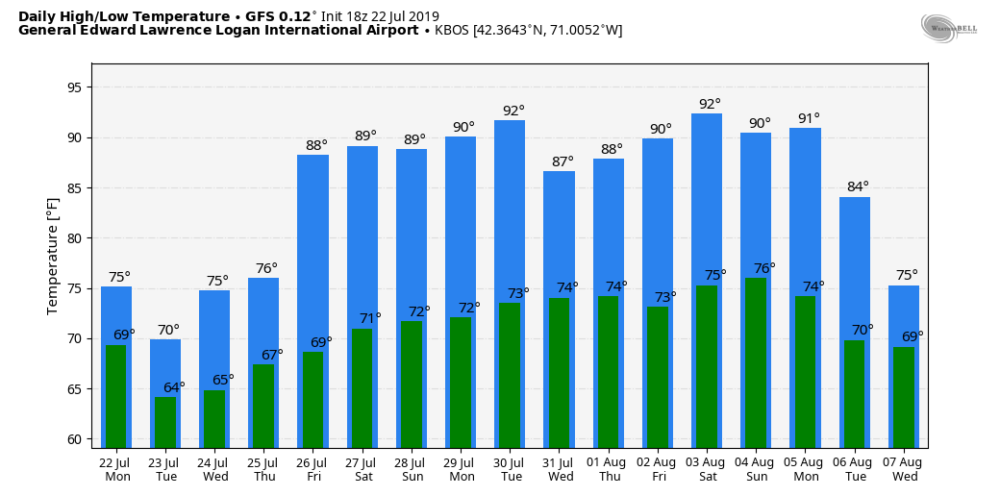 Temperatures are going to be at seasonable averages Wednesday and Thursday. As we approach the weekend, things will start to heat up and humidity will also be on the rise. I'm already looking at temperatures which will get into the 80s and approach 90 by early next week. That heat is likely to continue the rest of the month and solidify July 2019 as the hottest on record.
You can follow my updates here and on Twitter @growingwisdom.
---
Tuesday: Much cooler, some showers the first part of the day. Highs 72-75.
Tuesday night: Clouds early, then clearing and drier. Lows 62-66.
Wednesday: Sunny and pleasant. Highs in the lower 80s.
Thursday: Continued sunny and warm. Highs 79-84.
Friday: More humid and very warm. Sunshine and clouds. Highs 81-86.
Saturday: Sunshine and some clouds. Highs in the mid-80s.
Sunday: Continued summer pattern. Highs in the upper 80s.