Today's Weather: Heat Advisories In Effect As Temperatures Rise Again
The heat and humidity are both on high this week. It looks to me like we will have 90-degree days today and tomorrow, before temperatures start paring back a little, due to a bit more cloud cover and an increased chance for showers.
The National Weather Service has issued heat advisories for much of the state, in effect through 8 p.m. Tuesday.
On Wednesday and Thursday, you'll see a better chance for a pop-up thunderstorm, although there will also be sunshine — so if you are on vacation, expect some good beach time.
The humidity is really what's going to be noticeable. Dew points remain around 70 degrees the next couple of days, and that keeps that summertime feeling really strong.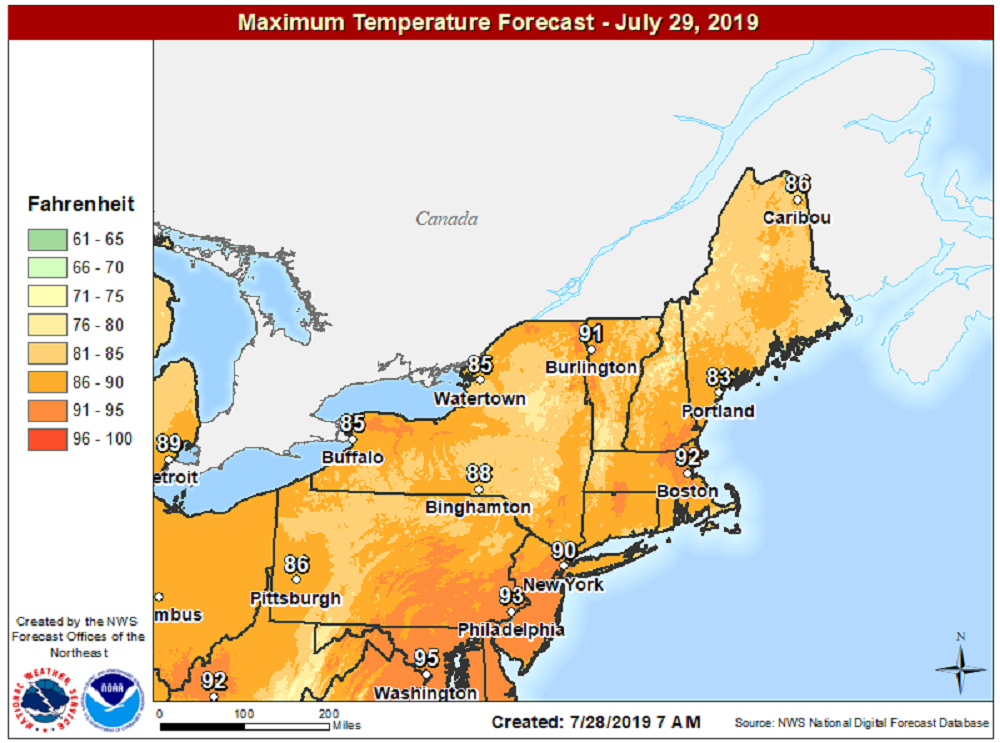 When you have a lot of moisture in the air, it's difficult for it to cool off at night. In this pattern, after the daily high reaches 90 or higher around 4 p.m, it will remain in the 80s past sunset. The low temperature you see in the upper 60s to near 70 doesn't occur until 4 or 5 a.m., so it can be difficult to sleep.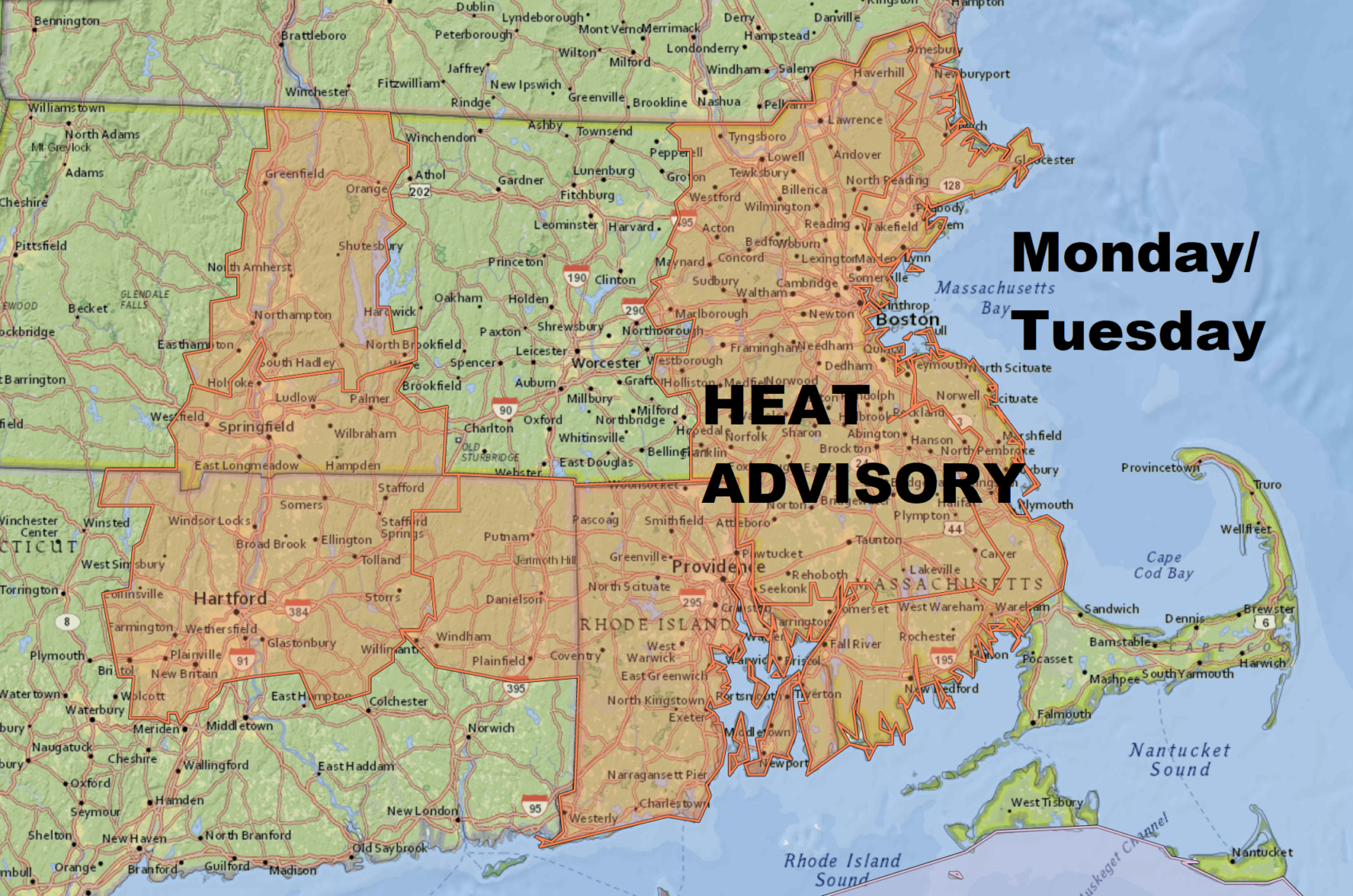 A cold front will approach the region Wednesday. This brings a better chance for showers and storms, but they won't be widespread. If the front moves quickly, Thursday will be drier and not as hot. Humidity will also drop. I think it will become hot and humid again by the end of the weekend.
You can follow my updates here and on Twitter @growingwisdom.
---
Monday: More warm weather with sunshine and clouds, small chance of a pop-up shower. Highs 86-91. Cooler (81-86) on Cape Cod. It will feel 95-100 degrees in the afternoon.
Monday night: Warm and muggy. Lows 65-72.
Tuesday: Hot and humid. Plenty of sunshine. Highs around 91. Cooler 81-88 Cape Cod. It will feel 95-100 degrees in the afternoon.
Wednesday: Humid with sunshine and some clouds. A shower or storm in a few towns. Highs within a few degrees of 86. Cooler Cape.
Thursday: Partly sunny, turning less humid. Highs 82-86.
Friday: Warm and dry. Sunshine and clouds. Highs 80-86.
Saturday: Sunshine and some clouds. Highs in the lower 80s.
Sunday: Continued summer pattern. Highs in the upper 80s.