A 2nd Person In Mass. Is Diagnosed With Mosquito-Linked EEE Disease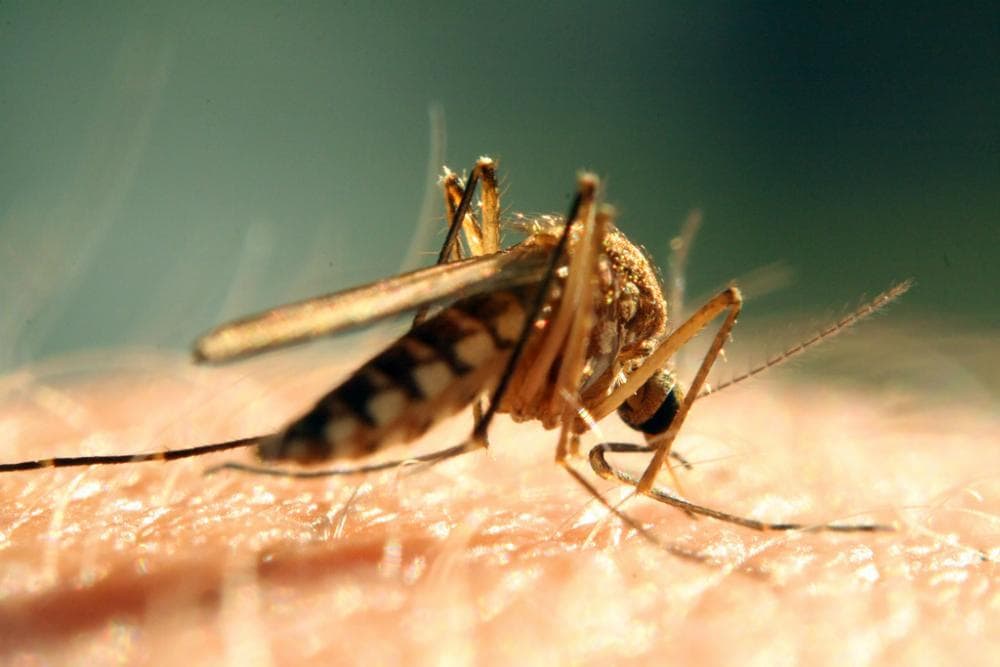 This article is more than 2 years old.
A man from Worcester County has contracted the Eastern Equine Encephalitis virus, according to the Massachusetts Department of Public Health (DPH). This is the second human case found in the state this year.
Ten more communities in Massachusetts are now at critical risk of the mosquito-transferred disease, the state department said in a release Friday. This news comes on the heels of a Plymouth County man who tested positive for the virus less than a week ago.
Eastern Equine Encephalitis, more commonly known as EEE, is a rare but potentially fatal disease that can be spread through mosquito bites.
"The most intense level of EEE activity is still being seen in Bristol and Plymouth Counties," said DPH Commissioner Monica Bharel. "However, in active EEE years, the virus may move outside of southeastern Massachusetts. This is evidence of that movement, and residents in the area of increased risk should use mosquito repellent and avoid outdoor activities at night. "
The EEE virus was also found in a goat located in Bristol County. As a result, the risk level was elevated to "critical" for additional communities. The designation is given whenever EEE cases are found in a town or city.
Hopkinton, Grafton, Northbridge, Shrewsbury, Southborough, Upton, Westborough, Easton, Norton and Raynham are now considered at critical risk, according to DPH.
Framingham, Marlborough, Millbury, Northborough and Sutton are also considered at high risk. That means there's increased chance of human cases of the disease, the department said.
In total, 19 communities across the state are now at critical risk; 18 at high risk; and 24 at moderate risk for the EEE virus, DPH said Friday.
"All residents are reminded that they should continue to use mosquito repellent and those in high and critical risk communities should consider staying indoors during the dusk to dawn hours to reduce exposure to mosquitoes," the department's statement said.
Animals are also at risk of the contracting EEE. Animal owners should reduce standing water around their property, because mosquitoes use it as a breeding ground.
Last week aerial spraying was conducted in areas of Bristol and Plymouth counties as part of efforts to reduce mosquito numbers. A second round of spraying is planned for next week, the DPH said.
To see up-to-date information on spraying locations, visit the Massachusetts Department of Agricultural Resources Aerial Spraying Map.