A Franklin County Jail Can Now Dispense Methadone To Treat Inmates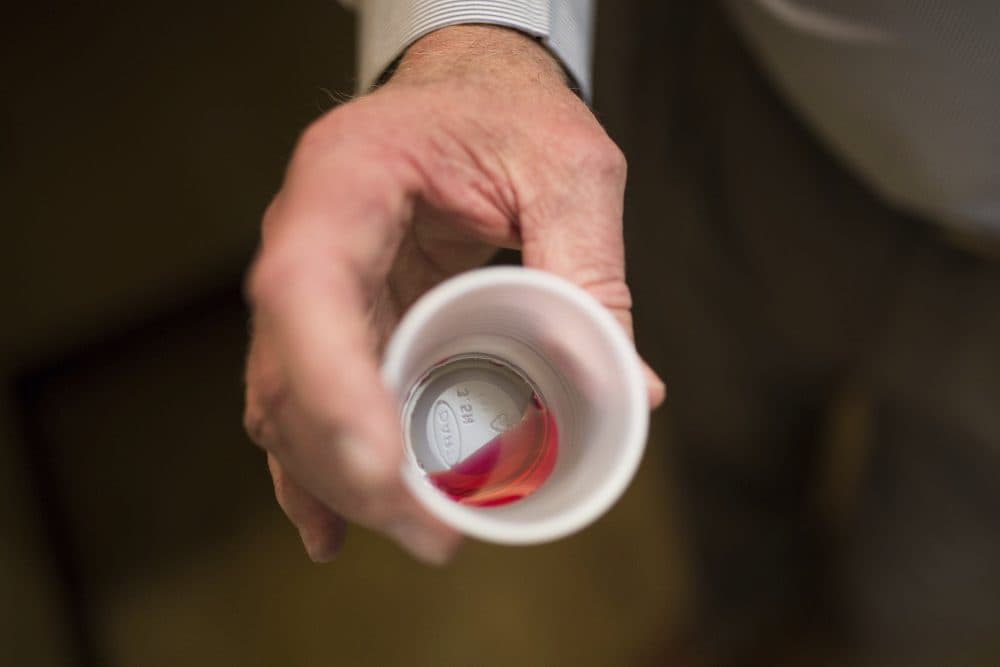 This article is more than 3 years old.
A western Massachusetts jail is set to become the state's first correctional facility to dispense methadone to inmates for opioid addiction treatment.
Franklin County Sheriff Christopher Donelan said Tuesday his office received state and federal approvals to establish a methadone clinic at its jail in Greenfield. The jail will soon offer all three federally approved opioid treatment medications onsite.
"It was a very long and arduous process for us to get their approval but what it means now is that we are able to offer all forms of treatment," Donelan said.
Methadone is generally only dispensed under special circumstances in jails and prisons because it's an opioid, but resistance to its use is fading.
About 90% of the 225 people in the jail have a substance-use disorder, and almost 50% of them say they primarily use opioids, according to Donelan.
"It's not up to us to try to jam a round peg into a square hole," he said. "We need to find what works for each individual person and then help them toward success in the long run. That's what our goal is."
Rhode Island and Vermont recently began widely offering methadone and other addiction medications at their facilities, and Connecticut provides methadone at some of its facilities.
In Massachusetts, the state Department of Corrections is seeking approvals to dispense methadone and some county jails must start providing it to inmates by next month.
With reporting by The Associated Press and WBUR's Deborah Becker