Hebrew SeniorLife, Brown Awarded $53 Million To Expand Nondrug Dementia Treatments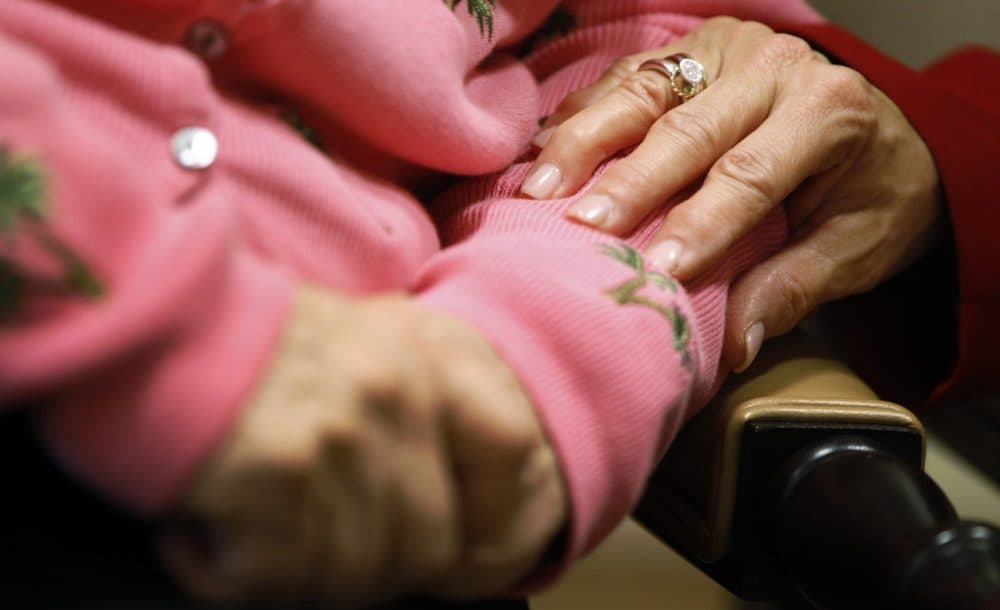 This article is more than 3 years old.
More than $53 million will go to Hebrew SeniorLife, a Boston-based senior services provider, and Brown University to try to improve care of people with Alzheimer's disease and related dementia, the grant recipients announced Tuesday.
The five-year grant from the National Institute on Aging will set up an incubator to test dementia treatments that are not drugs.
There's no cure for dementia and not likely to be one for years, said Dr. Susan Mitchell from Hebrew SeniorLife, "so we must find effective approaches now to deal with patients living with dementia and their caregivers in their real-world settings, and it can't wait."
The grant will fund up to 40 pilot projects within health care institutions from primary care to nursing homes, Mitchell said. It aims to accelerate the adoption of practices that work.
Treatments that could be tested include stress reduction for caregivers, efforts to reduce the use of potentially harmful drugs and music programs to soothe agitation, Mitchell said.
The nationwide effort will involve more than 60 leading experts from more than 30 institutions, she said, and "the enormity of the project really speaks to the enormity of the task at hand."
An estimated 6 million Americans have Alzheimer's and related dementia, and that number is expected to rise to 14 million by 2050.