The Who Are Back, Serving Nostalgia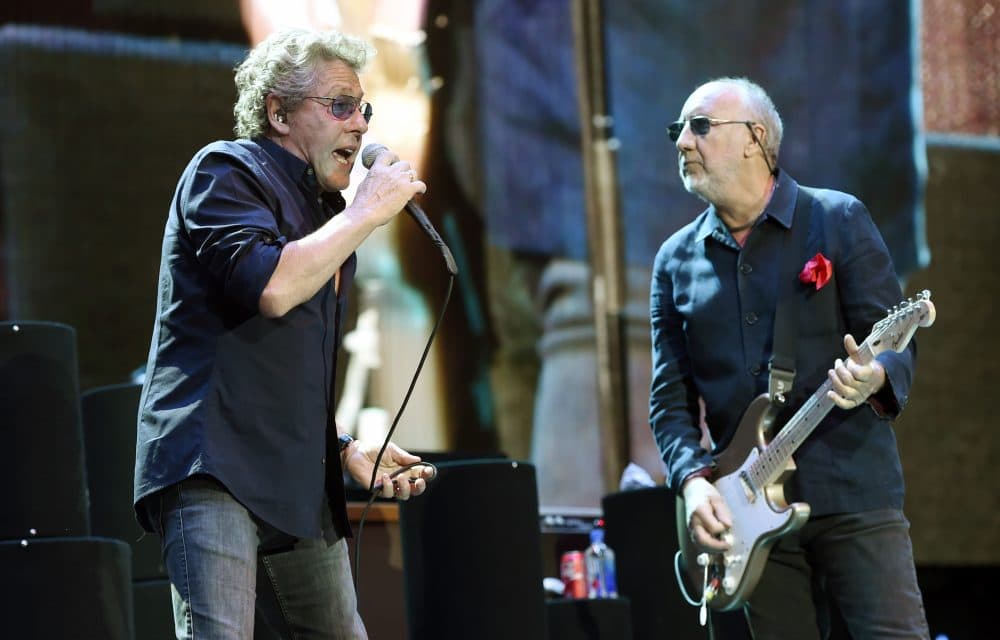 This article is more than 2 years old.
A long time ago, in 1985, I was in a New York hotel room talking with The Who's songwriter-guitarist-singer Pete Townshend. It was during a period when The Who was kaput and Townshend was continuing on as a solo musician and embarking upon another career as a writer and editor.
Townshend did not have fond recollections of The Who's swan song, the band's last tour of America's stadiums in 1982.
"Bitterness is a terrible, terrible thing," he said, "and I think I started to get bitter about the fact that we seemed to be facing a fait accompli. We were a show business band. That's what we had become. I think we forgot the essential premise of artistic entertainment, and that is that the people on the stage must genuinely be getting something from what they're doing as well."
By the 21st century, Townshend evidently clawed his way out of that mindset. The Who has been a touring entity — if not much of a recording one — since 2000 and is back on the road again. (They're stopping at Fenway Park on Friday, Sept. 13.)
For some time now, The Who has been Townshend and singer Roger Daltrey, augmented by four or five touring musicians, including longtime drummer Zak Starkey (Ringo's son) and longtime guitarist-singer Simon Townshend, Pete's younger brother. Original drummer Keith Moon died a drug-related death in 1978 as did bassist John Entwistle in 2002.
This tour is called "Moving On!" — yet another farewell feint? — and they started their second leg of the U.S. tour on Sept. 1 at Madison Square Garden. They're being supported by a local orchestra in each city, conducted by Keith Levenson. In Boston, it's a collection of 48 musicians who regularly play with The Boston Pops, the Boston Opera and touring Broadway musicals, joined by touring violinist Katie Jacoby. The Who play as much as two-thirds of the show with the orchestra, including the opening segment from the 1969's "Tommy" and the closing run taken from 1973's "Quadrophenia."
When one is young, there seems something dodgy about nostalgia. It was all about the here and now. But with age — and with classic rock bands quitting and/or musicians dying — it becomes less dodgy, and, let's face it, maybe even welcome.
In the mid-late '60s, the British Invasion stormed the world, first The Beatles and Rolling Stones and later The Who and The Kinks. They're all in the pantheon, of course, but The Who proved to be both the loudest and the most ambitious.
The Who created a body of work that represents some of the best rock 'n' roll of the '60s and '70s. Early on, there were youthful anthems like "I Can't Explain" (about romantic confusion) and "My Generation" (about teenage boasting). There were crescendo-laden hard rock staples of FM radio, "Baba O'Riley" and "Won't Get Fooled Again." And, of course, the rock operas "Tommy" and "Quadrophenia," where the songs served the story and stood proudly on their own.
In Daltrey and Townshend The Who had, in effect, two frontmen — and for that matter a bassist who liked to play "lead bass" and drummer who played "lead drums." The Who is part of the British rock royalty that began in the '60s which includes The Beatles, The Rolling Stones and The Kinks. But they only released one studio album since 1982's "It's Hard," the underwhelming "Endless Wire" in 2005. The tours were generally all-about-the-hits or re-staging their epic concept album "Quadrophenia," Townshend's favorite.
In recent interviews, Townshend has expressed some joy about still executing his trademark guitar move — a right-hand windmill — but he's been much more effusive about the creative process of making an upcoming Who album.
An email interview with The ARTery was scrapped last week because, The Who's publicist, said, Townshend "has obligations regarding the new album that have taken precedence unexpectedly." They're releasing the album in November and reportedly announcing the title the same day as the Boston show. The Who is likely to play two songs from it in Boston: "Hero Ground Zero" and "Big Cigars."
Townshend told a New York crowd, "hopefully, the songs that we release in November will be greatest hits. ... Or maybe they won't. Listen, you can sit or stand, you can dance, you can go to sleep – I don't give a f---. You've bought your ticket. It's done. It's a done deal!"
The band knows the need to give the people what they want: a night to live in the past. Or, perhaps, to put a more positive spin on it, re-living the past by re-invigorating the music and giving it fresh resonance.
Townshend wrote personal songs that became universal, whether they were about youthful rebellion, the healing power of rock, the ups and downs of self-indulgence or love lost and found.
At Fenway, expect to see them on an elegant stage with neon light poles and a curtain backdrop lit in varying hues. There will be a mid-set "band only" segment, closing with an acoustic rendition — Daltrey and Townshend only — ratcheting "Won't Get Fooled Again" down many decibels. Don't be surprised if Daltrey again thanks Dr. Steven Zeitels, of Mass General, who removed pre-cancerous growths from his vocal cords in 2010 and saved his career.
With the set of songs from "Quadrophenia" closing the show (pre-encore), you know that for all the travails the main character Jimmy goes through, The Who will leave you with a strong statement about love's redemptive power. Music that will warm your heart and make you want to thrust your fist in the air stuff.
After the synthesizer riffs and power chords of "Baba O'Riley" subside, don't be surprised if there's a quip or two. The Who has always been simultaneously prideful and self-deprecating. Earlier this year, Daltrey gave a London crowd this salutation: "Our glamour is gone, our youth is gone, but the music still sounds f------ brilliant."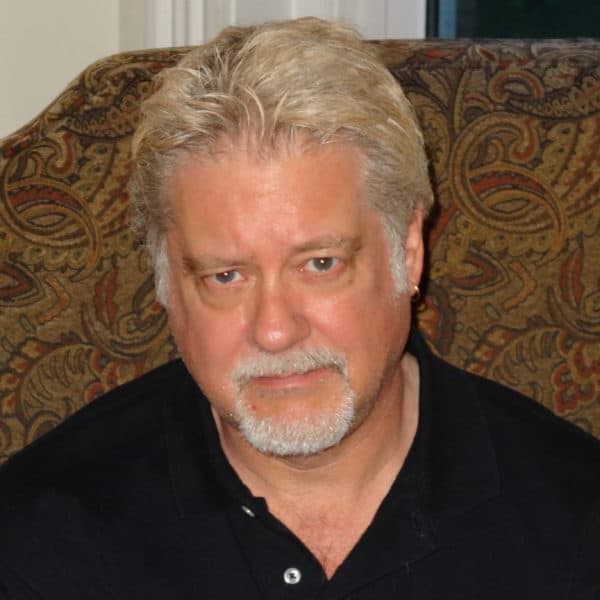 Jim Sullivan Music Writer
Jim Sullivan writes about rock 'n' roll and other music for WBUR.