In Mass. And Beyond, State Lawmakers Push For Medicaid Coverage Of Birth Doulas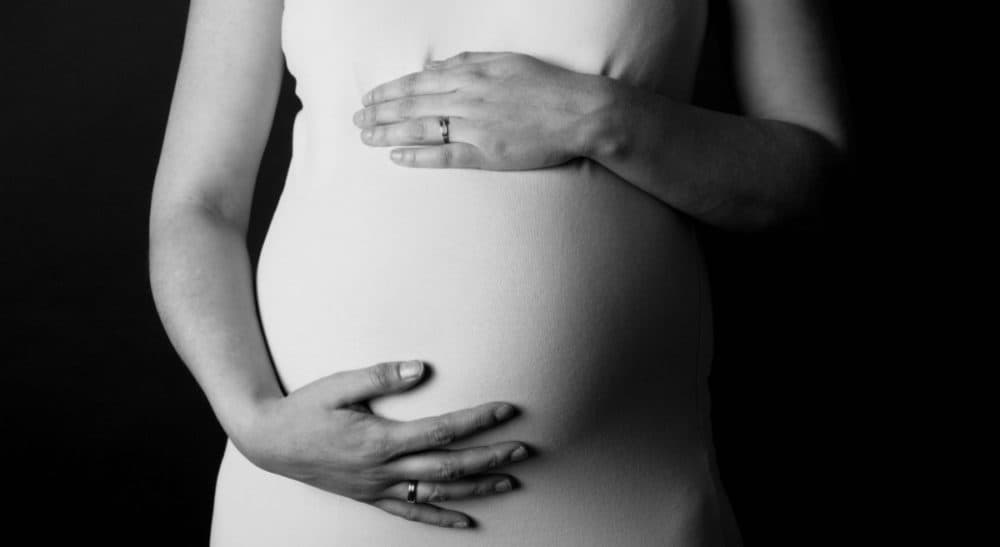 This article is more than 3 years old.
"This bill will help to save the lives of moms and babies that look like me," state Rep. Liz Miranda of Boston said.
Miranda, one of only three African-American women in the Massachusetts legislature, was arguing in favor of a bill that would make doulas eligible for coverage by Medicaid, the government program that insures many low-income patients.
"Women of color are at the most risk of poor outcomes in birth, yet have the least access to this valuable doula care," she testified to a panel of colleagues earlier this month. "And this must change."
Doulas — birth coaches whose services often extend from before birth to well after — are usually not covered by health insurance. The physical, emotional and educational support they provide are not considered medical care, even though a growing body of evidence finds they improve birth outcomes.
The costs of using or becoming a doula mean that doula care has come to be seen as a choice made mainly by "white upper middle class women," according to the journal Health Affairs.
Only 6% of American women use a doula, and women of color were especially likely to report that they wanted a doula but did not have access to one, according to a 2013 national survey.
The doula bill came before the legislature's Committee on Public Health this month along with a measure to create a state commission on maternal mortality. The commission's charge would be to focus on the stark racial disparity in maternal deaths: Nationwide, black mothers die at triple the rate of white mothers.
That disparity has been "really shocking for quite some time," says Amy Chen, senior attorney at the National Health Law Program, which backs Medicaid doula bills.
"I think what's really changed at the national level is awareness," she says, in the wake of recent harrowing birth-related accounts from famous African American women including Beyoncé and Serena Williams.
This year, Chen says, amid that heightened awareness, a dozen bills on Medicaid coverage for doulas are pending around the country. Measures in New Jersey and Indiana have already passed.
The disparity numbers plus the stories "create a perfect storm," she says, prompting state legislators to introduce bills that expand access to doula care because it has "some real, evidence-based benefits for moms as well as babies."
That evidence includes a study that found doulas improve health outcomes — birth weight, birth complications, breastfeeding and more — in mothers, including those with low incomes.
Because doula care is not usually covered, poorer mothers can't choose it, doulas and maternal care experts testified on Beacon Hill.
It can also be very hard for mothers to find doulas who share the same racial or ethnic identity, or primary language. The 2013 national survey found that about one in four mothers who did not use a doula would have liked to.
"Doula care is still vastly under-utilized and often only available to folks who can afford to pay out of pocket," testified Sarah Hodin, national manager of maternal and newborn programs at Steward Health Care Network, which is now testing a free doula program locally. "This leaves those who would probably benefit the most from doula care without access to this service."
"Oh, doulas. They're just white ladies who tell you to breathe."

Angela Pape, describing assumptions made about doulas
Several doulas also testified that they found it wrong that their ranks tend to be overwhelmingly white and full of women who can afford to be paid little. One doula, Angela Pape, quoted a colleague who'd suggested a doula to an African-American woman and was told, "Oh, doulas. They're just white ladies who tell you to breathe."
Pape has handled several births for free or at cut rates, she said, "and I can do this because I'm a white, middle-class woman who's married to someone who has a good job. I really believe that if we don't make the reimbursement rate high enough, what is going to happen is you'll have very few doulas and they will mostly be white, middle-class women, and that's not going to get at the cultural access" and provide the diverse workforce needed.
Low pay for doulas has been an issue in Oregon and Minnesota, which have already passed Medicaid coverage bills, according to Chen.
There is also debate around certification and training, she says. Which organizations can certify doulas to be paid by Medicaid? What if some requirements pose barriers for lower-income people who want to become doulas?
And then there are questions of bureaucracy: Can doulas be paid directly by Medicaid, or do they have to bill through an obstetrician?
These issues have arisen in Massachusetts as well, says Christina Gebel from the March of Dimes, which has helped lead support for the bill here.
The bill's language is now being adjusted to reflect feedback from dozens of local doulas, Gebel says. Among the proposed changes, she says, is removal of any upper limit of what a doula can be paid, and creation of a commission to discuss the training doulas would need to be reimbursed.
The price tag of the Massachusetts bill is not yet clear but backers say it may be roughly $8 million.
At the recent State House hearing, no one testified against the bill. The Massachusetts Medical Society and the Massachusetts Association of Health Plans both say they are neutral toward the proposal.
Gebel expects to hold meetings with obstetricians to discuss any concerns they may have about credentials and reimbursement. The joint public health committee has to render its verdict by February.
It's rare for such bills to garner "outright opposition," Chen says, but tensions can arise after they pass as the nitty-gritty details are spelled out.
Though she advocates for Medicaid coverage of doulas, Chen warned that they should not be seen as "the panacea for all the concerns and issues and problems around maternal mortality and morbidity."
Doulas who testified in Boston made a similar point. A doula "is only the beginning of saving mothers from birth trauma," testified Justine Leach, a birth advocate and childbirth educator. "She is only the beginning of solving the mortality crisis for birthing women of color in this country. But she is a piece of the puzzle."