New Subway Cars Pulled Out Of Service For Repairs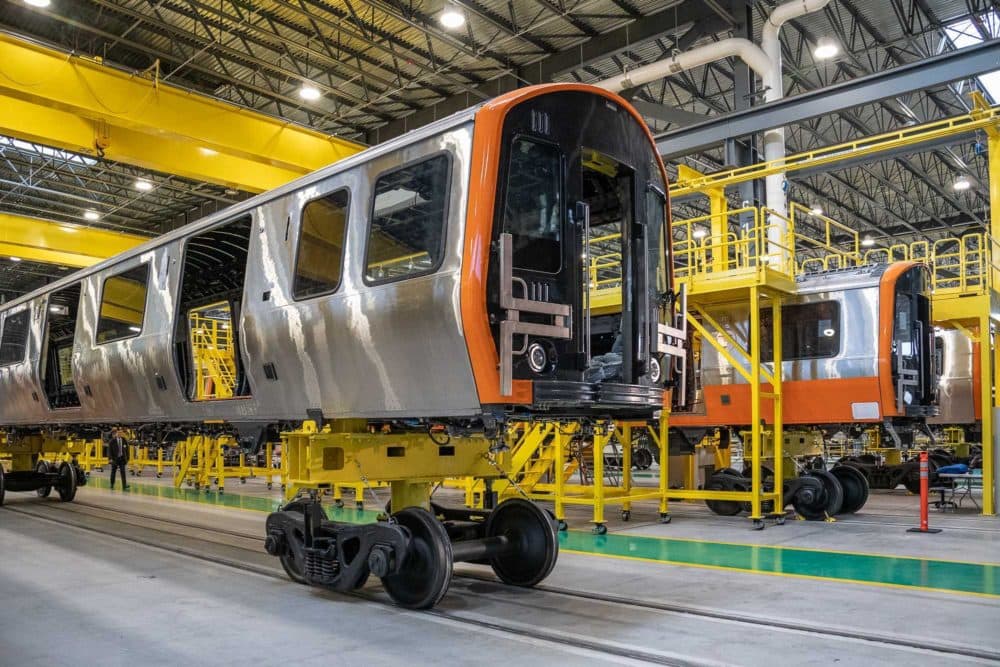 The MBTA has pulled its new Orange Line cars out of service to install new parts after a door leaf opened while one of the cars was moving.
The affected train automatically stopped when the incident occurred, MBTA spokesman Joe Pesaturo told the News Service. Investigators subsequently determined that a component known as a bump stop did not perform as expected, and will be replaced with a new heavy duty design on both trains that were in service, Pesaturo said. The new component will also be incorporated into all of the new cars scheduled to be delivered in the future.
The MBTA will not incur any new costs for the new parts, which Pesaturo said "will serve the trains well for the next 30 years."
New subway system cars are a major component of the Baker administration's long-term plans to improve substandard service on the T.
The new Orange Line cars are scheduled to return to service on Monday.