Indicted Fall River Mayor Announces Leave Of Absence, Will Forego Reelection Bid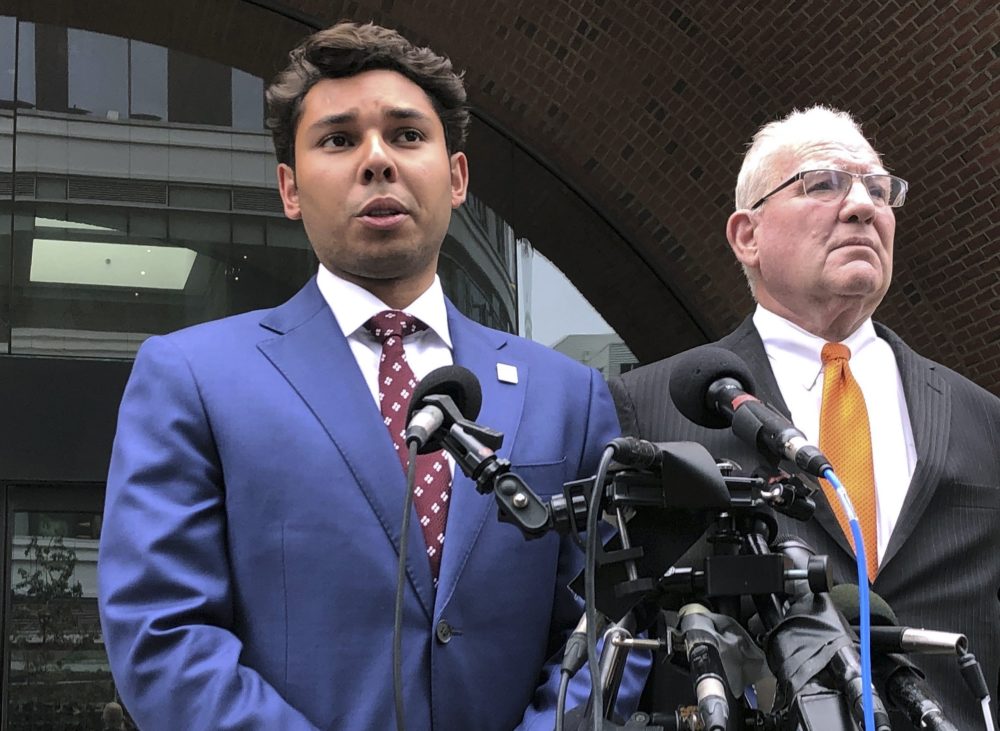 Facing federal fraud charges, the mayor of Fall River plans to take a leave of absence from office and forego his reelection campaign, he said Tuesday.
Jasiel Correia, who had resisted numerous calls to step down, isn't resigning. He said he'd continue as mayor until Jan. 1, 2020, but that the office's duties would be handed off to City Council President Cliff Ponte, who will take over the title of acting mayor.
The Boston Globe reported that Correia plans to retain his six-figure salary until his term expires in January.
"I will focus the remaining time and my attention on championing and supporting many of the impactful social programs I have established during my administration," the 27-year-old said in Fall River Tuesday.
A new mayor will be elected in November. In September's preliminary election, Correia finished a distant second to school committee member Paul Coogan.
"This announcement allows the voters who will take to the polls the chance to evaluate candidates on policy and platforms, not headlines," Correia said.
Coogan said he doesn't think this is the last we've heard of Correia.
"I hope this is the end of it," Coogan said. "I hope he can solve his problems with the federal government, and get on with his life. He is a young man, but ... I think there's more to come."
Correia has pleaded not guilty to federal extortion and fraud charges.
In the Globe interview, Correia said his leave of absence announcement is "certainly not an apology and it's certainly not an admission of anything."
The Fall River City Council voted to temporarily remove Correia from office last month, but a judge blocked that effort on Thursday.
With reporting by WBUR's Simon Rios and The Associated Press
This article was originally published on October 15, 2019.