Warren Sees Big Rise Among Young Voters, Harvard Poll Finds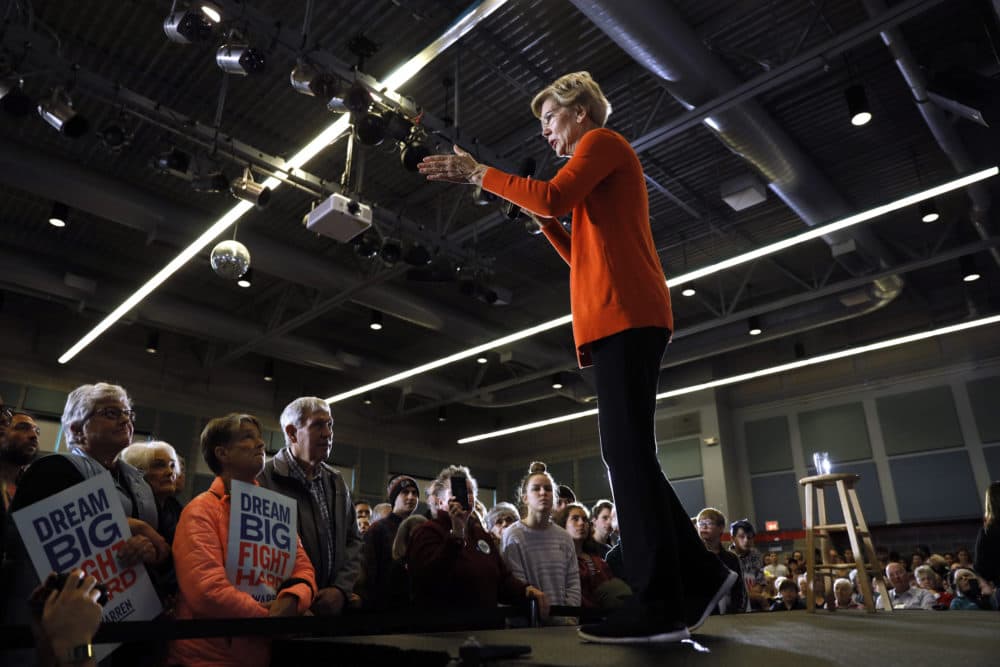 This article is more than 2 years old.
Elizabeth Warren's national poll numbers have seen a big rise since mid-March.
A new poll out of Harvard University finds similar movement for Warren among young voters since the spring.
Twenty-two percent of likely 18- to 29-year-old voters across the country said they would pick the Massachusetts U.S. senator in the Democratic presidential primary, an 18% increase since the Harvard Kennedy School's Institute of Politics last surveyed the cohort in March.
Vermont U.S. Sen. Bernie Sanders remains the top choice for young likely voters, coming in at 28% in the poll. That's down 3 percentage points since the spring.
The 78-year-old Sanders has long had strong support among the under-30 set.
Another septuagenarian, former Vice President Joe Biden, comes in third in the Harvard survey, with the backing of 16% of likely voters. The youngest Democratic candidate, 37-year-old Pete Buttigieg, the mayor of South Bend, Indiana, is fifth, at just 4%.
The institute's poll finds stronger enthusiasm for voting than at the same point ahead of the 2016 election.
About two-thirds of Democrats and Republicans under 30, and about 41% of independents, say they'll definitely vote in the general election. According to the U.S. Elections Project, 2016 turnout among 18- to 29-year-old voters was 43%.
"The enthusiasm of young Americans that resulted in historic turnout in the 2018 midterms shows no signs of abating heading into 2020," John Della Volpe, director of polling for the Institute of Politics, said in a statement.
The Center for Information and Research on Civic Learning and Engagement at Tufts University has estimated that 28% of young people voted in 2018 — higher than all recent midterm elections.
Young voters lean Democratic, and the latest Harvard survey finds rough numbers for President Trump. The Republican's approval rating stands at 27% among young Americans polled, and 59% of likely voters say they'll never vote to re-elect him.
Among all American adults, Trump's approval rating was just over 40%, as of Monday — a level that's been remarkably steady throughout his presidency.
The Harvard survey of 2,075 young people was conducted Oct. 15 to 28.
Have a story idea, question or feedback? Email the politics team: politics@wbur.org.