It Really Isn't 'A Beautiful Day In The Neighborhood' For Mister Rogers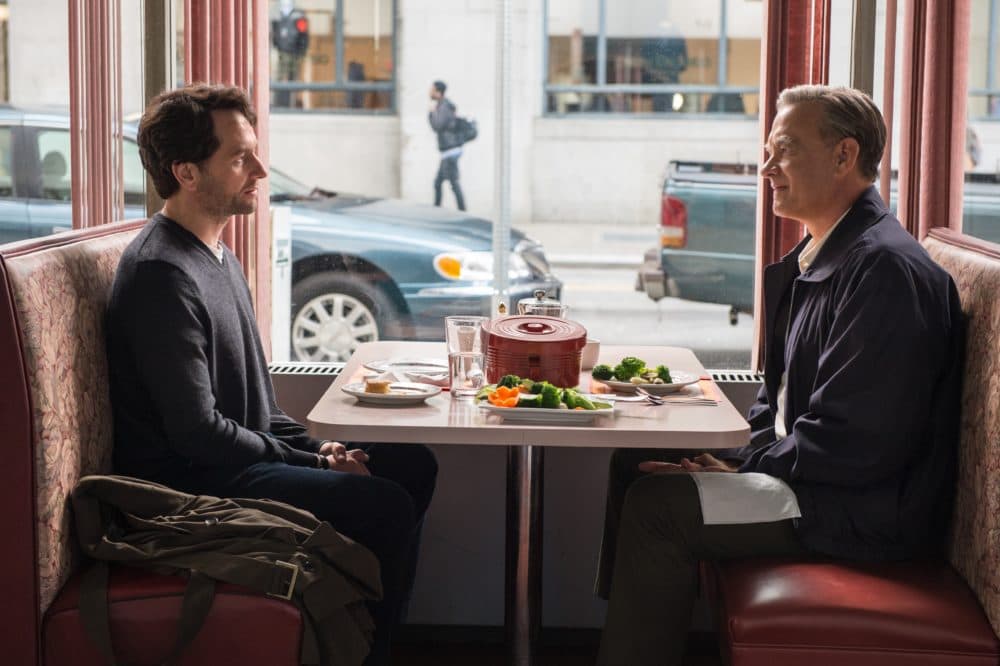 This article is more than 1 year old.
In 2011 Michelle Williams gave a phenomenal performance as Marilyn Monroe, capturing all the sadness and cunning behind the screen icon's calculated bimbo image in the otherwise middling "My Week With Marilyn," which squandered the majority of its screen time on a simpering whelp played charmlessly by Eddie Redmayne. (Despite Williams receiving an Oscar nomination in the Best Actress category, Monroe was merely a supporting character in the movie that bore her name.) Three years earlier, an unknown actor named Christian McKay had delivered a ferocious, dominating turn as a certain firebrand Mercury Theatre director in Richard Linklater's "Me and Orson Welles," which perplexingly focused on the "Me" of the title, giving short shrift to the young genius in favor of a limp love story between Zac Efron and Claire Danes.
I've never been all that crazy about biopics to begin with, but I'm baffled by this subgenre of films that offer us tantalizing glimpses of monumental figures from history and then spend most of their running times on boring, regular folks who happened to be in proximity to them for a little while. (I'm reminded of the 2000 Cuban missile crisis drama "Thirteen Days," which starred Kevin Costner as the Kennedys' driver who hung around with JFK in lobbies and waiting rooms while the world almost ended.) This perceived need for an aggressively ordinary audience surrogate strikes me as a less offensive extension of the same Hollywood mentality that once required civil rights dramas to be told from the POV of a reasonable white guy learning some important lessons. Blame the scourge of "relatability," I guess.
Marielle Heller's "A Beautiful Day in the Neighborhood" is one of the fall season's biggest whiffs, not to mention a rather egregious case of false advertising, as audiences expecting a Mister Rogers biopic starring America's Dad instead find themselves stuck watching the story of a fictional, emotionally repressed magazine reporter (Matthew Rhys) making peace with his estranged, terminally ill father (Chris Cooper). Inspired by Esquire writer Tom Junod's remarkable 1998 profile of Rogers, the movie is a maddening example of a journalist mistaking themselves for the center of the story, which is notably something Junod never did.
Not so for Rhys' made-up writer Lloyd Vogel, a brilliant investigative reporter who — to the sounds of thunderous gasps and peals of laughter from any media professionals in the audience — is provided several weeks and apparently unlimited travel expenses to pen a 400-word profile of children's television institution Fred Rogers. This is an initially promising setup: a flippant 1990s cynic taken aback by Rogers' unflappable kindness and sincerity, assuming this has all gotta be some kind of act and digging deeper to discover that the guy's the real deal. Unfortunately, it comes off like what would have happened if "Citizen Kane" had devoted half the movie to the home life of that faceless March of Time reporter who was investigating "Rosebud."
This is all indeed an awful shame as Tom Hanks is simply splendid as the kindly kids' show host. I was initially suspicious of the casting, as although Hanks' public persona has come to stand for a sort of Norman Rockwell vision of all-American decency, I've always been more interested in the quick-witted, slightly sarcastic edge he brings to roles that could easily be played as plaster saints. I never should have doubted him as there's a sharp slyness to Hanks' Mister Rogers. He's not some gentle, dewy-eyed alien creature but rather a person for whom goodness is a firm and deliberate choice that can indeed be quite difficult sometimes. It's that hard-backed strength of character we saw in last year's wonderful documentary "Won't You Be My Neighbor?" and it's glimpsed too briefly here in the sorely limited scenes during which Fred isn't fawning all over Lloyd Vogel.
Director Heller helmed one of my favorite films of last year, "Can You Ever Forgive Me?" — a scabrous and sad farce set on the fringes of New York's literary scene which rendered in rich period detail, the very era this film fumbles so badly. There are times one can hardly believe "A Beautiful Day in the Neighborhood" is the work of the same filmmaker, and a brawl between Rhys and Cooper at a curiously underpopulated wedding is as sloppily staged as anything I've ever seen in a professional studio picture. The movie fools around with more than one framing device, falling back on cutesy scene transitions and video tricks involving the toys and miniatures from "Mister Rogers' Neighborhood" without coherently integrating them into the visual scheme. (Like a lot of the movie, they look half-finished. The raggedy seams of scenes here show like that of an early assembly edit.)
Even if it had been competently made, "A Beautiful Day in the Neighborhood" wouldn't be able to escape the maddeningly fundamental miscalculation at the movie's core. You sit there glancing at your watch as Rhys and Cooper over-emote their way through a hackneyed, deathbed reconciliation between two characters you didn't come here to see and haven't been given all that much reason to care about. If someone ever wants to make a real Mr. Rogers biopic, I know just the actor who should play him.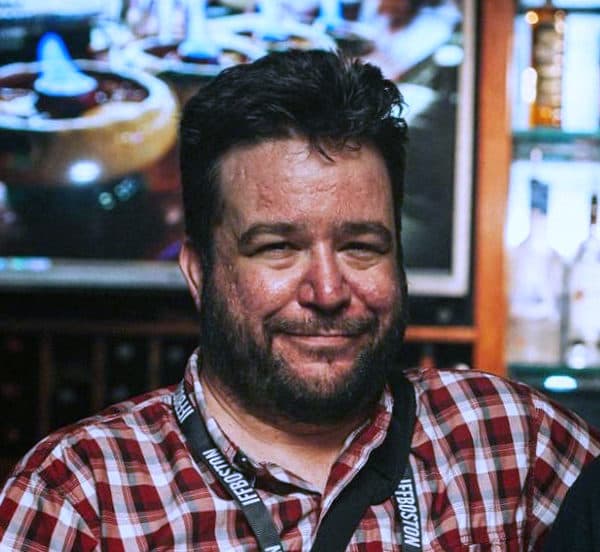 Sean Burns Film Critic
Sean Burns is a film critic for The ARTery.